The Definitive Guide to Renting a Student Flat For The First Time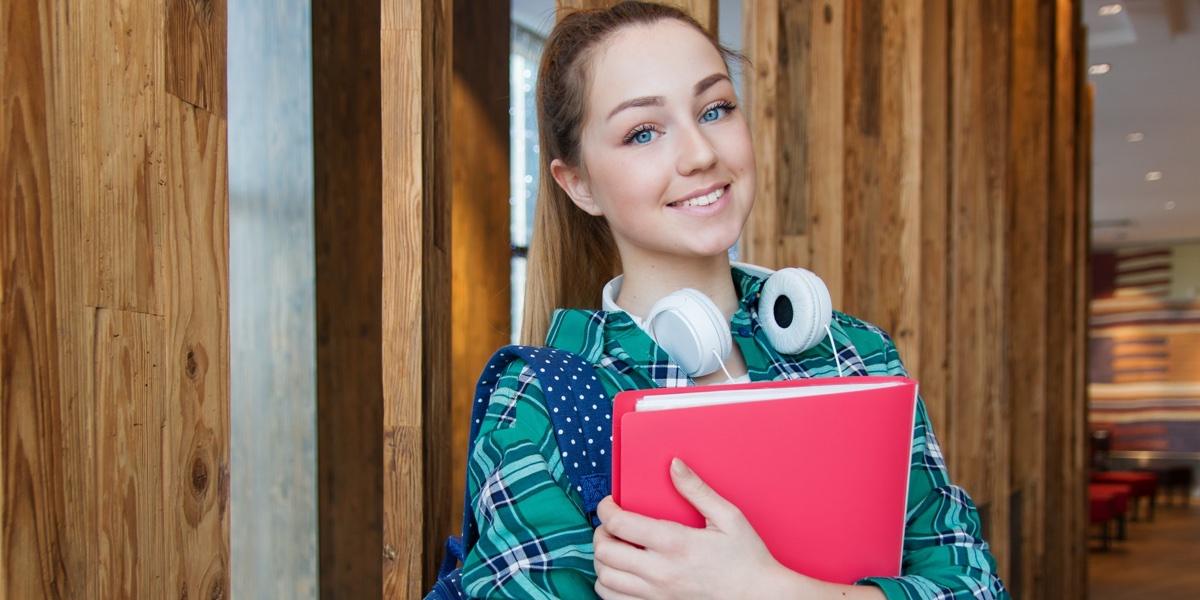 Ten years ago, when I first started looking at student flats, I didn't understand what was a high, low or fair price. I was completely new to the renting world and felt like a fish out of water during my first few viewings.
Despite my best efforts, I missed out on all my favourite flats and student houses and ended up living in a shabby rental property on the outskirts of the city.
If you're heading off to university for the first time or are preparing to rent your first student flat, you're in luck! I'm going to share everything I've learned so you don't copy my mistakes and miss out on the flat of your dreams.
Create an Accommodation Budget
First things first: find out how much of your monthly income you're willing—or able—to spend on your accommodation.
While your biggest expense will be monthly rent, don't forget to factor in your deposit and utilities too. Some landlords will charge a fixed, all-inclusive fee for rent, utility bills, internet and so on but others will just charge you monthly rent and leave you to work out the rest. When you're looking at a flat, make sure you know what the quoted rent includes.
Once you've landed on a budget, it's time to start looking for your future home.
Find a Place to Rent
With a tonne of letting search or comparison services now available online, it's so much easier to find a place to call home now than it was five or ten years ago!
There are a number of websites we recommend to first-time renters. These websites make it easy to find listings that match your criteria like the number of bedrooms, location or being student-friendly.
To search for student flats, we suggest using Zoopla, Nestpick, Rightmove, and Citylets. These websites offer a variety of filters to help narrow down your search and find the perfect flat.
From there, you'll be able to book a viewing for whichever flats appeal to you! Now, things start getting exciting!
Follow Your Viewing Checklist
Students flats are always going to be a bit rough around the edges, but you should still make sure that all the fittings, appliances and furniture are in good condition before you sign your tenancy agreement!
When you're looking at potential flats, here's a basic checklist to follow during your viewing.
Is the property in good condition? (Both internally and externally.)
How is the property secured? (Check for secure communal entry and locks on your front door.)
What's the local area like?
Does the flat require any repairs?
Do the flat's contents match the inventory?
Are you allowed to redecorate?
Are all electrical devices tested?
Does the flat have a gas safety certificate?
Are there smoke detectors and carbon monoxide detectors fitted?
For a more thorough checklist, check out this post from PrimeLocation.
Good Questions to Ask When Viewing a Flat
We recommend listing out questions to ask the estate agents or landlord when you visit a flat you're interested in. By pre-writing questions, you won't try and wing it and forget to ask something important.
Questions we recommend you ask include:
Who is responsible for the outside maintenance?
Are any repairs needing to be taken care of?
How does the heating and/or cooling work?
Can the landlord/estate agent verify with paperwork that all appliances have been PAT tested, or checked for safety?
Similarly, can the landlord/estate agents provide the safety records for the flat's gas?
Can the landlord/estate agents grant you access to planning permission and sign-off documents for renovations and maintenance?
What is the flat's energy performance certificate (EPC) rating?
What is the area like? Is there any public transportation available?
That's quite a lot to get through so take your time while you're viewing a flat—especially if you're really interested in it!
Check Out the Landlord/Letting Agent
It's important to get on well with your landlord or letting agent. After all, a poor relationship is likely to result in slow repairs and ignored emails. To avoid a frustrating tenancy, get to know your landlord or letting agent before you sign your tenancy agreement.
This isn't always possible so we recommend searching online for reviews or rating for your future landlord or letting agency. Just Google their name and see what pops up.
We also suggest that you ask current tenants how they found the landlord or letting agent. Aside from getting to know what it's like to live in the property, they can also tell you about other things to expect, like building noise, foreseeable repairs, and/or issues with services or facilities.
Act Quickly!
While you should take your time searching for a property, you don't want to take too long either! These days, students snap up the best flats within days of their advertisement. And it's not fun to be in a position where your one "dream flat" has been filled and you're left without any other options.
Don't extend your searching process longer than needs be. When you find somewhere you like and that ticks all the boxes, try and secure it as soon as you can.
Check the Flat Inventory
When you move into your flat, your landlord should provide you with an inventory detailing the flat's contents. When you review the inventory with them, take note of the relevant items and their condition. The inventory protects you from needing to pay for unnecessary repairs upon your departure.
Make Sure Your Tenancy Deposit Is Protected
As a tenant, you'll need to submit a security deposit to your landlord or letting agent before you move in. This functions as a guarantee against property damage, unpaid bills, and unpaid rent. If you end up breaking a window or doing a runner on your last bill, your landlord can use the deposit to cover the lost money.
Within 30 working days of submitting your deposit, your landlord must deposit it into a registered tenancy deposit scheme. Your landlord must then give you written notice of the date they received the deposit, the amount of it, the date the deposit went into the tenancy deposit scheme, the property address, confirmation of the landlord's registration, and the tenancy deposit scheme provider.
At the end of your tenancy, you request a refund from the tenancy deposit scheme. Your landlord then has 30 days to raise a dispute. If there's a dispute, the deposit scheme gathers evidence from both sides then makes a decision. If your landlord doesn't raise a dispute, your deposit is returned in full.
A Landlord's Responsibility
Your landlord's responsibilities go much further than just handing over the keys at the start of your tenancy and picking them up at the end. They must also keep the property maintained to a reasonable standard.
Landlords are responsible for a variety of things, including:
Providing their landlord registration number for verification
Providing maintenance and major repairs to all properties (i.e., heating, hot and cool water, and sinks/baths/showers)
Keeping a record of all gas safety checks
Ensuring the property meets the repairing standard
Ensuring that all electrical appliances (kettles, washing machines, and the like) are safe to be used in the flat
Ensuring sufficient smoke and heat alarms are up and working.
You can find more information on what a landlord is responsible for by looking at Shelter Scotland's page.
Renting More Cheaply
Students don't have money to binge, so you're probably looking for a flat on the cheap.
So how about renting with a pal? If you know someone who's trying to move into their own place, try hitting them up to see if they'd be interested in splitting the costs of a flat.
Also good to keep in mind: There are pricey areas in Glasgow and there are cheaper areas. The west end, city centre, Finnieston and the Merchant City are traditionally more expensive areas for students. If you want to save on rent look to Dennistoun, Thornwood, Anniesland and Whiteinch. There, you'll find price tags that look a whole lot friendlier.
And, we know you've heard it before, but don't take the selling price as an end-all-be-all—you have a right to negotiate! If you can get a place for cheaper than the landlord initially asks for, that's a major win, right? You'll never know until you try.
That said, in high-competition areas, renters will snatch up flats in the blink of an eye. So don't draw out the negotiation for too long or you might miss out. If the landlord or letting agent isn't responsive, either take the flat with the price as it is or move on to the next one.
For more tips on saving your costs, this article from Save the Student! is tremendously helpful.
Furnishing for Free
Furniture is expensive, and you probably don't have money to blow. You're already paying for textbooks and food! But guess what? You can furnish your flat for free!
Ask around your circle to see if anyone has furniture they want to get rid of. You never know—you could end up with a sofa suite worth a couple hundred quid.
Not only is this great for the environment—the furniture doesn't end up in the landfill—but it also means you can furnish your apartment on a shoestring!
This is called Freecycling, and it is now a global trend. You can find Freecycling groups in Scotland by visiting Freecyle.
Of course, you can also ask friends and family if they have any furniture or decor they no longer need. If you are willing to pay a bit for your furniture, too, you can scout discount and bargain stores like British Heart Foundation and Emmaus.
Even if you have little to nothing to spend on furniture, you don't have to be down in the dumps about not being able to make your place feel like home! Sometimes you just need to ask; you'll be surprised with what people are hoping to get rid of!
Will I Need a TV License?
With all the free time you have as a student, you probably want to sit back and veg out every once in a while by watching some good ol' television.
Back in the day, if you had a telly, you had to pay for a TV license no matter what. Now, the rules have changed a bit.
If you watch any live broadcast TV, whether it be on your computer, telly, or smartphone, you need a TV license. That goes if you watch BBC iPlayer as well.
But if you just watch "catch-up" TV or streaming services like YouTube, Netflix, or Amazon Prime, you don't need a TV license.
Even if you say you don't need a license, you may get a surprise visit from inspectors to check. They can only enter your space if you give them permission, though, or if they have a search warrant.
To apply and pay for a license, you can visit the TV licensing website. If you don't need a license, let TV Licensing know.
Arrange Council Tax Exemption
Council tax goes to your local council to pay for things like schools, roadwork, sewage, and water supply.
Students are eligible for a council tax exemption if they study for at least 21 hours for at least 24 weeks out of the year.
Getting council tax exemption is pretty straightforward and painless, although it may take the council a while to verify you're eligible if they work more slowly. All you need to worry about is calling your local council or making the verification through your admissions office. From there, you'll be notified with the steps moving forward to get your council tax exemption.
Go Forth and Rent
So, we've outlined this process for you as a first-time student renter. We know this is an extensive guide, but we're sure this will prove to be tremendously helpful to you students!
There are a lot of perks to being a student renter, and, generally, it's a very fun process! At first, it may seem intimidating because there are a lot of steps involved. That's why, if possible, we recommend going into this with a friend or family member. Take them with you as you view the flats you're entertaining to make sure you're getting all your questions answered. It's never a bad idea to have a second opinion.
Once you've found a great match for what you're looking for and you've secured your deposit, don't forget to arrange a housewarming party! Renting a place for the first time is an exciting monument—live it up a little!
Before you go, if you need somewhere to store your things over the summer break, check out our excellent short-term student storage offer. We can collect your belongings from your flat, transport them to your storage unit and deliver.
Please fill out our contact form below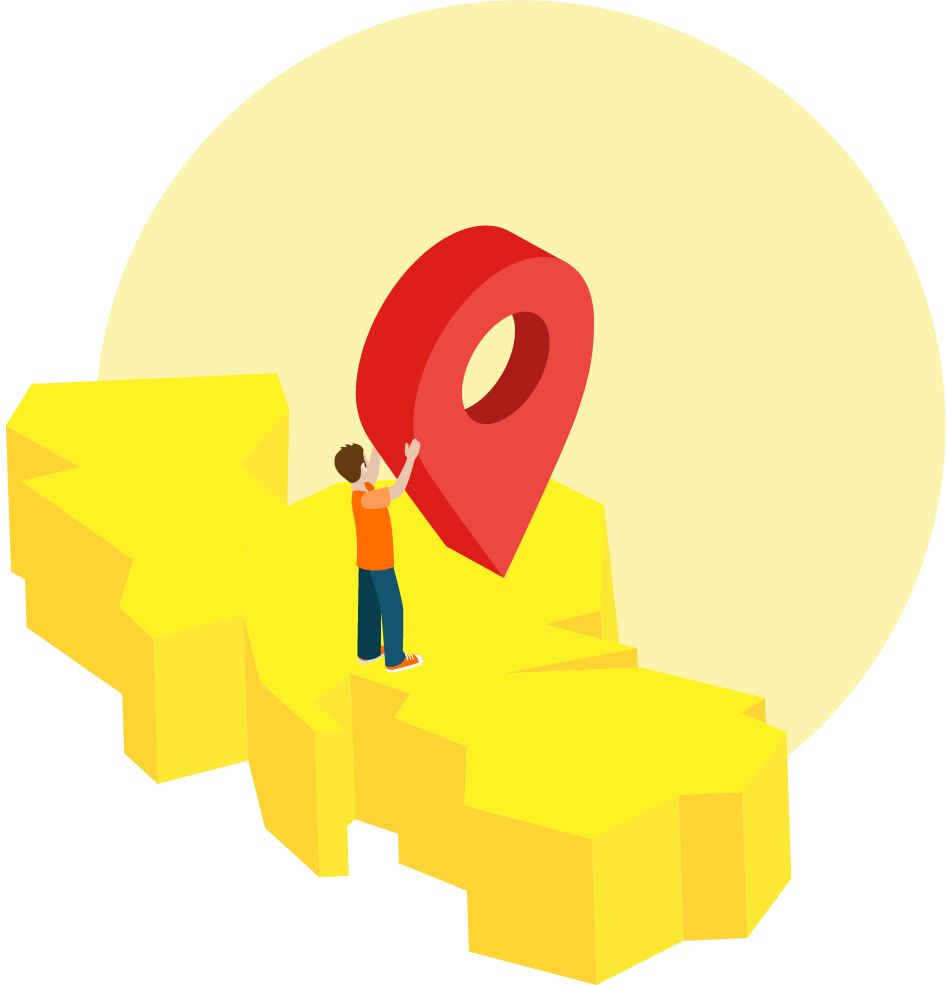 How Much Storage Do You Need?