Why Choose Storage Vault For Safe Secure Self Storage Edinburgh?
Our brand-new Secure Self Storage Vault branch is now open in Edinburgh!
With premium facilities, first-rate service, and unbeatable value - Storage Vault brings world-class, simple, and stress-free storage space.
Located just 30 minutes from Edinburgh's Princes Street and central Edinburgh, Storage Vault Edinburgh is easily accessible via the M8, as well as by a variety of public transit routes. Less than 30 minutes from the University of Edinburgh, Storage Vault Edinburgh is ideal for Students looking for self-storage in the capital of Scotland.
With outstanding 24-hour opening hours, 7 days a week and security features including 24-hour CCTV, padlocked and roller-shutter units, and keypad entry, Our Edinburgh storage unit gives you peace of mind to store your belongings with the confidence that they are in a secure environment. If you are expecting to move home with our ultra-flexible long or short-term flexibility, you have the freedom to adjust your storage whenever you need.
Are you a business owner looking for a modern, professional environment to work in?
Storage Vault Edinburgh is also home to workspace facilities at our sister branch, CoVault.
Visit CoVault Edinburgh today to explore our options and reserve your workspace.
Think you have found a cheaper storage room elsewhere in the city of Edinburgh? Get in touch with our outstanding customer service team, who will do their best to find the perfect deal for you. Call us on 01786 641 974 today to find out more.
No Deposit Needed
All drive- up external units
24/7 CCTV In Operation
Keypad Entry System
Clean, Dry, Safe & Secure
Best Value Guaranteed
Getting To Storage Vault Edinburgh
Heading North on the M9, at the junction, take the A8/A89 exit to the Airport/Broxburn. Keeping left, follow signs for Newbridge Industrial Estates (B7030) and merge onto Old Liston Road (B7030). Turn left onto Cliftonhall Road, then turn left onto Harvest Road, where Storage Vault Edinburgh will be on your right.
Flexible Self Storage Near You
Planning a home move, moving into student accommodation, or even looking for somewhere to store business equipment? No matter the occasion, Storage Vault Edinburgh's facilities are ideal for every self storage need. Some alternative storage companies will ask for an upfront deposit or rental fee, or may require you to agree to a long-term contract when booking your storage unit. At Storage Vault, we understand that storage demands can change rapidly. With flexible terms, no long-term commitments or up-front costs, Storage Vault gives you the freedom to change your storage plan to fit your needs. Plus, with immediate access and no waiting period after you've reserved your unit, you can start storing your items straight away, hassle-free.
Secure Storage Units Edinburgh
Our Edinburgh site offers outstanding security features including, including roller shuttered and padlocked external units, keypad entry and CCTV coverage 24 hours a day, giving you the peace of mind to store your items safely and securely. With 24-access to the site, you also have the freedom to choose when you visit our facility, accessing your storage unit at a time that is convenient for you with a personal Storage Vault access code.
Affordable Edinburgh Storage
At Storage Vault, we believe that self storage should be affordable and accessible to everyone – our fantastic facilities are unbeatable in value, with an extra 50% off your first two months with us on all unit sizes. Think you've found a cheaper alternative elsewhere? Get in touch with our super friendly customer service team on 0131 297 0747, who will do their best to find the perfect deal for you.
High quality storage facilities in Edinburgh
Storage Vault are excited to be bringing our fantastic self storage facilities to Edinburgh, with clean and secure units, premium security features including 24-hour CCTV surveillance, super flexible terms, and much more. Storage Vault Edinburgh offers drive-up, external storage units ranging from 50 sqft (5x10) to 100 sqft (10x10) – perfect for a range of storage types.
Find out more about Storage Vault Edinburgh
For more info on our fantastic deals, facilities, customer team, and to reserve your unit for free, call us on 0131 297 0747, visit our website, or pop into Storage Vault Edinburgh at 9 Harvest Road, Newbridge EH28 8PJ.
What Type Of Self Storage We Specialise In
If you're planning a home move, need somewhere to store your important personal belongings, or are simply looking for some extra space, Storage Vault Edinburgh has the perfect self storage solution for you. With fantastic prices, ultra-flexible terms, and premium security measures, we make self storage simple, secure, and stress-free.
Running a business and looking for somewhere to store equipment, materials, documents, and more? Storage Vault's new site gives business owners in Edinburgh the freedom to focus on growth, with no long-term contracts or hidden fees, world-class security including 24-hour CCTV, and fantastic value on drive-up storage units.
To find out more about our fantastic business storage options, visit our business webpage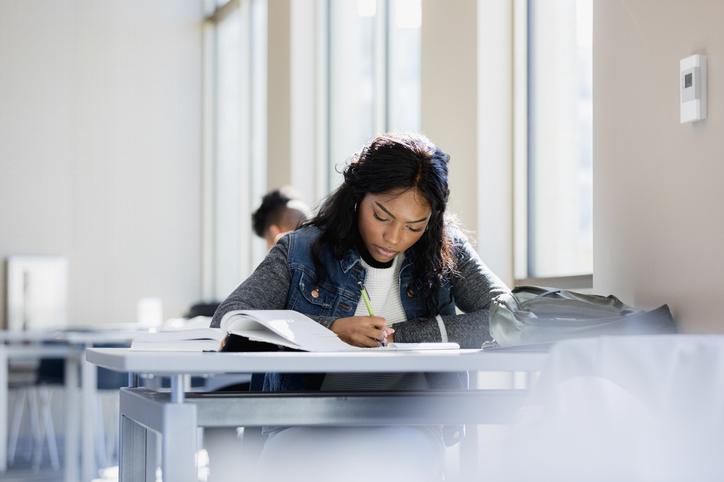 If you're moving into student accommodation, studying abroad, or simply need somewhere to put your stuff – Storage Vault Edinburgh offers fantastic, affordable self storage with flexible terms and world-class security. Plus, located just 30 minutes from the city centre and the University of Edinburgh, Storage Vault Edinburgh's super convenient location makes storing your stuff even easier.