Why Choose Us?
Centrally located, premium storage units at unbeatable prices with no long-term contracts required
Storage Vault Paisley is our flagship store! Centrally located with free car parking on-site, this thoroughly modern facility is easily accessible by car, bus, or train, making it suitable for use by students, individuals, families and businesses alike.
Storage Vault Paisley offers flexible leases with no long-term contracts and no hidden costs. Plus, we require no up-front fees and no waiting period once your unit is secured.
Plus, you can run your business in professional surroundings and store surplus equipment, and inventory on a single, convenient, cost effective site. Visit Covault for more information.
Getting To Storage Vault Paisley
Storage Vault Paisley is conveniently located and easy to reach, either by car or public transport.
To reach us by car via Glasgow City Centre:
Merge onto the M8 from St Vincent St
Take the A726 exit to Paisley (Junction 29)
Take the 1st exit at St James Interchange onto A726.
Turn right onto MacDowall St
Turn left, turn right, and turn left again.
Storage Vault Paisley will be on your left
1 MacDowall Street, Paisley, PA3 2NB, UK
Not Sure How Much Space You Need?
Big or small, we've got your ideal storage space at unbeatable prices.
The perfect storage space is waiting for you at Storage Vault. With plenty of unit sizes to choose from, you'll only ever pay for the space you need. And you can scale your storage up or down as your needs change.
High Quality Self Storage in Paisley
Have you been hunting high and low for high quality, affordable self storage in Paisley? Well, hunt no longer!
Our drive-up external storage units are ideal for use by families, individuals, students, or businesses in need of secure, dry, clean, pest-free, premium storage spaces at affordable prices.
With storage unit sizes ranging from small (25 sq ft) to xx-large (700 sq ft), you're sure to find the ideal storage space no matter how much or how little you need to store.
Secure, Flexible Self Storage Units in Paisley
We understand that your stored items are valuable and need to be protected. That's why we take security very seriously at our Paisley self storage facility. Our entire site is guarded by the latest security systems including 24/7 CCTV surveillance and keypad access control. Each unit is individually padlocked and protected by roller shutters. So you have complete peace of mind that your items are kept safe and sound.
Because we know that life happens and things change at the drop of a hat, we keep things flexible. So, you can upgrade and downgrade your storage unit size whenever you need to, which means you only ever pay for the storage space you need.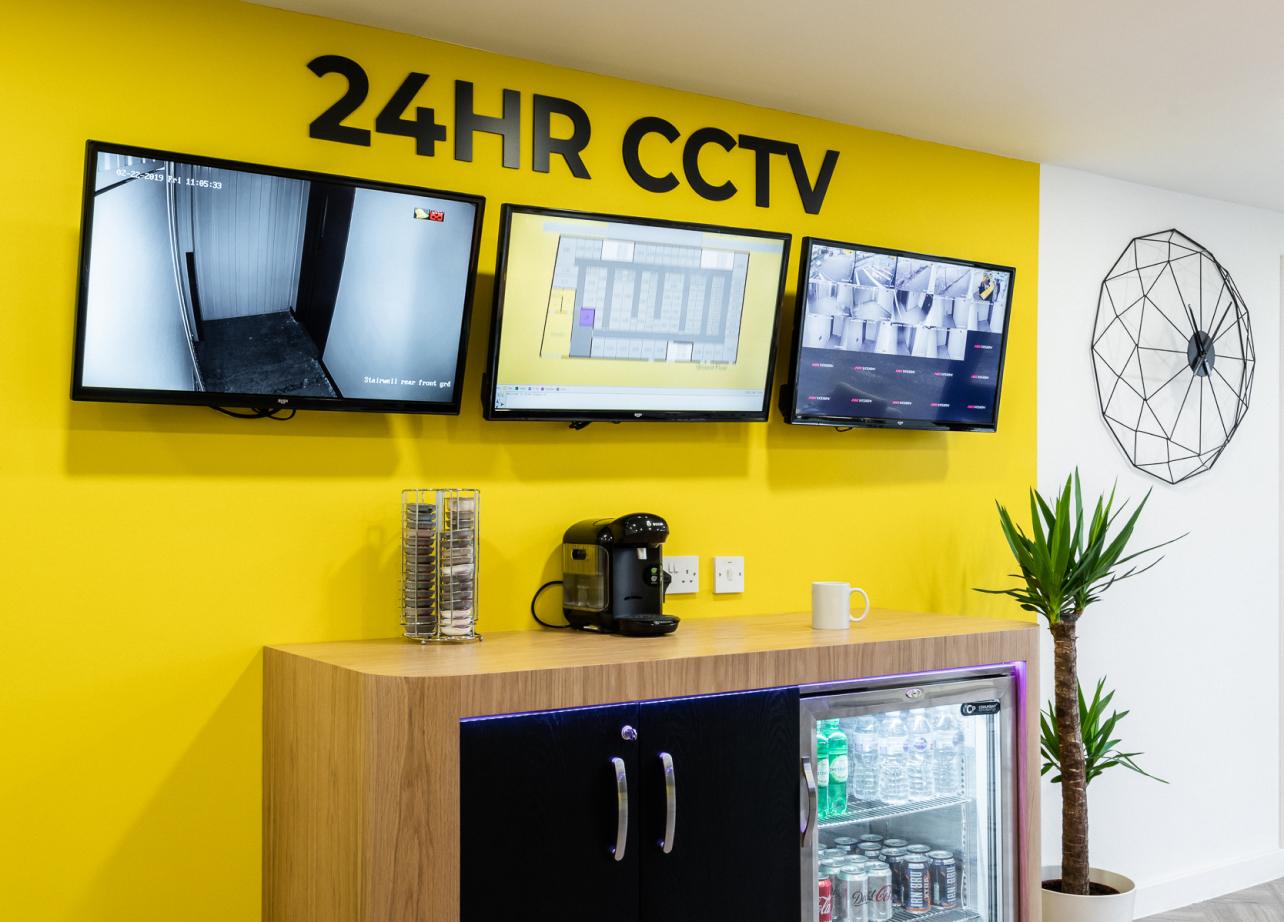 Affordable Self-Storage
If you're looking for convenient, accessible, secure storage space at super affordable prices, you're going to love Storage Vault Paisley. We make self storage accessible for everyone – with unbeatable value and incredible deals.
Our introductory offer will get you an extra 50% off on your first 2 months with us – no matter what size unit you choose.
And, the benefits don't stop there! Long term contracts? Up front fees? Hidden costs? Forget about them! With Storage Vault you can reserve your storage unit right away free of charge, and our simple month-to-month arrangement means you can store for as long or as short a period as you need to.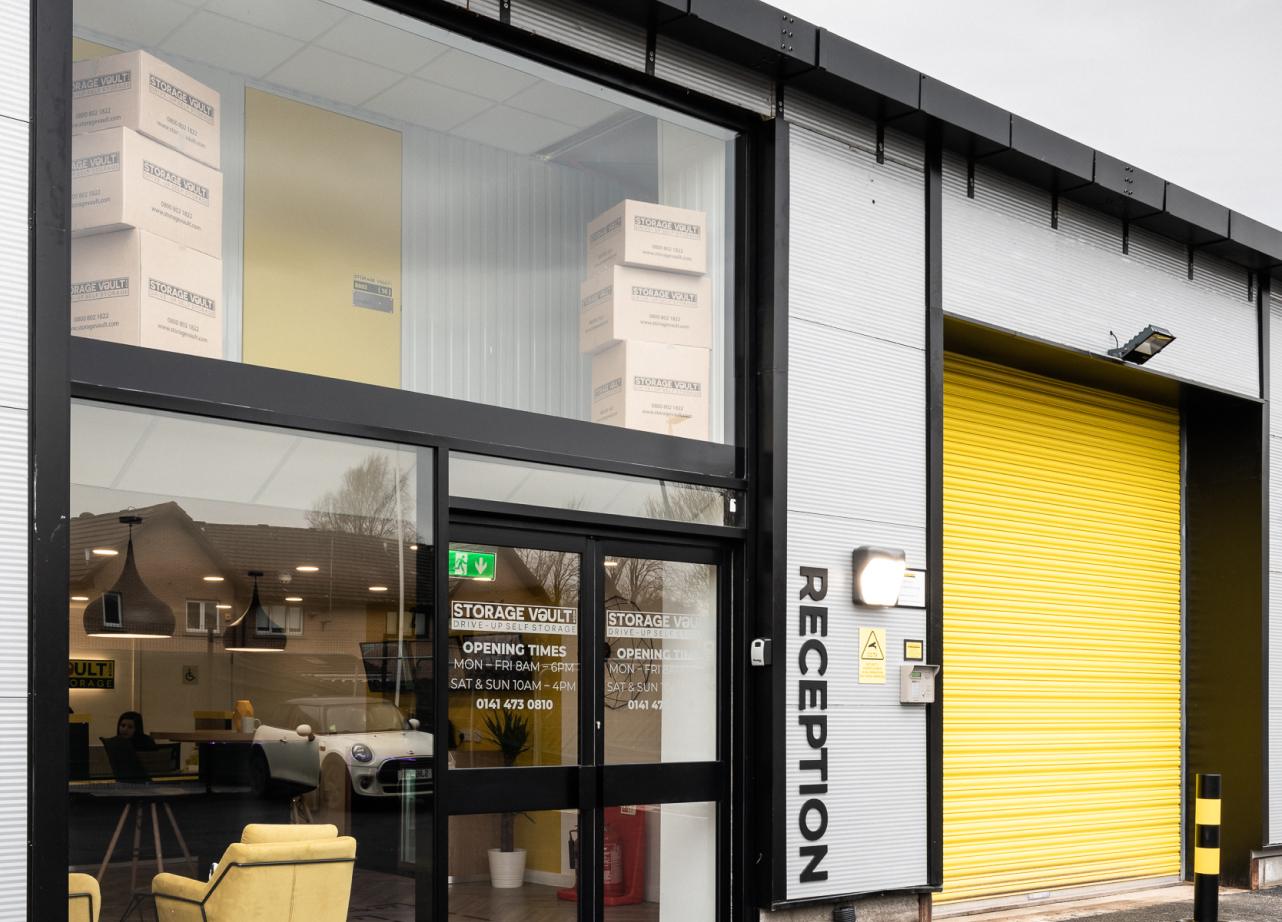 Frequently asked questions
Find Out More About Self-Storage in Paisley
How can I work out how much space I'll need?
You can use our online space calculator to estimate the unit size you'll need. Alternatively, the Storage Vault team are happy to help with any queries you have concerning the size and type of storage unit you will require. Simply give us a call on 0141 887 1000, contact us online, or pop in to our our Paisley facility.
When can I start moving my things into my storage unit?
You can start storing as soon as you've booked your unit and filled out the paperwork. Sometimes, our popular units book out fast, so it's best to book or register your interest online or call in advance to make sure you get a storage unit suitable to your needs!
Can you run a business out of a storage unit?
Self-storage units are a brilliant resource for sole traders or SMEs, offering extra amenities, low overheads, added security and unmatched flexibility. And as such, Storage Vault offers a range of storage options for business owners.
Additionally, you'll find purpose-built business spaces adjacent to our storage units. So, you can run your business in a professional environment with all the modern amenities, and store your equipment, inventory and supplies on the same convenient location. Visit CoVault to explore the immaculate office and light industrial workspaces available for rent at very reasonable rates!
What size storage unit will hold the contents of my 3-bedroom home?
A 10×10 (100 sq ft) unit has the capacity to store the contents of a 3-bedroom house, the contents of a luton van, or approximately 250 to 260 moving boxes, making it the ideal solution for home movers.
Where can I get the best deal on self storage in Paisley?
Storage Vault combines premium facilities, outstanding service, and incredible deals to bring self storage solutions of unbeatable value to Scotland! Find Out More About Paisley storage units and reserve your unit free of charge, call us on 0141 887 1000, enquire online, or pop into our Paisley branch at 1 MacDowall Street, PA3 2NB.
Our storage units near Paisley
Areas We Cover Near Paisley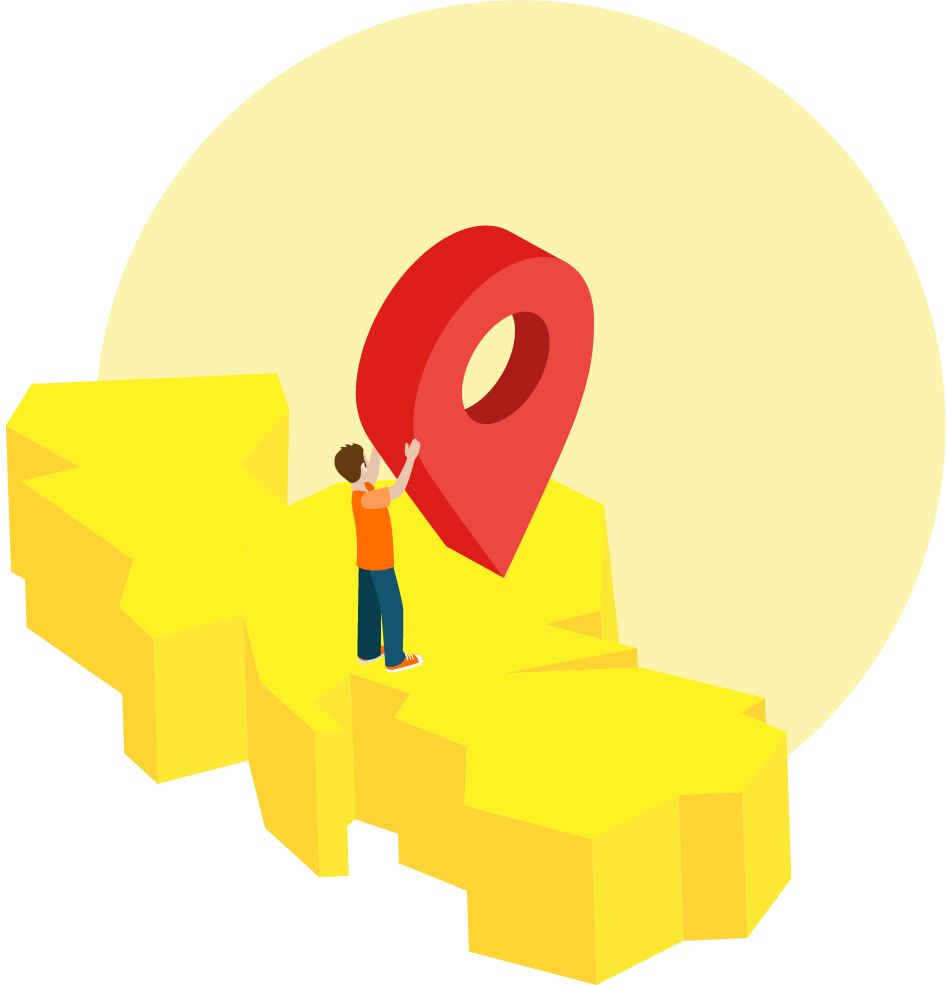 How Much Storage Do You Need?