Home Office Storage Ideas For Small Spaces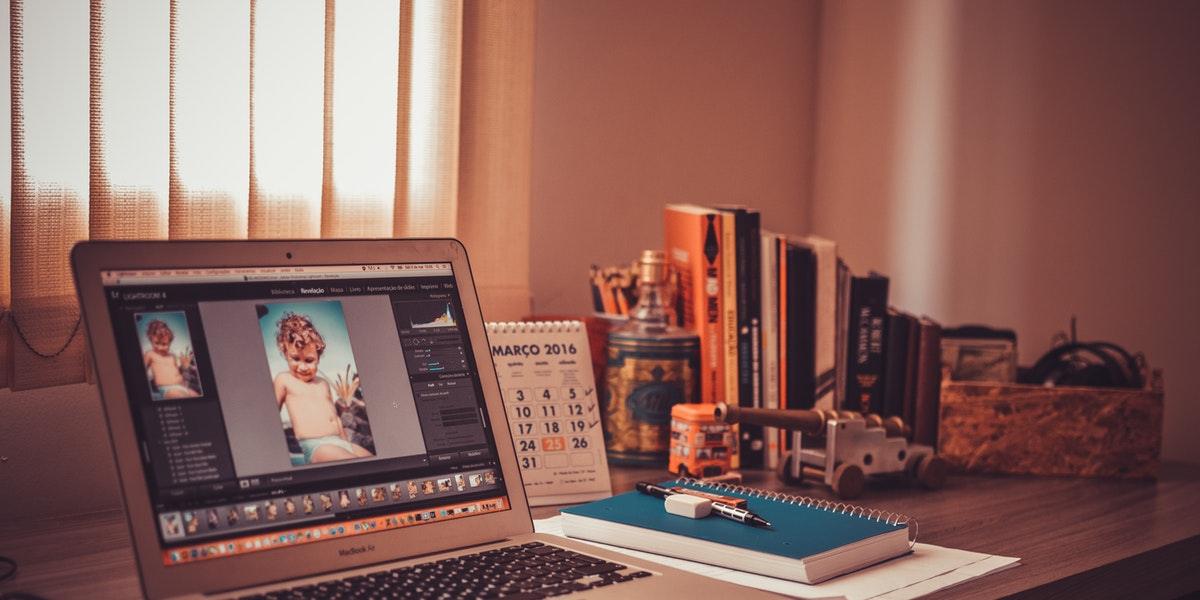 "This is…cosy," you think to yourself as you look at your new home office à la corner of the dining room. In your makeshift office, you have a basic desk and an office chair, your computer and some papers, and a bunch of electric equipment stashed in clear plastic boxes under the desk. How minimal.
Some time passes and you're trying to crack on with your work. "Where's that invoice?" you sigh, rummaging through the paper tower stacked high on your desk. It topples over, spraying sheets of paper all over the floor. "Ouch!" you yell as you whack your leg off the secret storage boxes. You've had enough. You can't get any valuable work done in this tiny spot. "I need out of here," you groan, rolling your chair over a bump which lets out a startled, angry meow.
This home office malarkey isn't really working out so far. You have too much stuff and nowhere to put it. You need some decent home office storage ideas to help you shape the place up.
We don't all have the luxury of a dedicated study or office in our homes. Whether your business is permanently home-based or you tend to spend a few days at a time working remotely, having a clutter-free workstation with space-saving storage solutions is essential to staying productive. If you're in a pinch with a teeny tiny office space, fear not!
We've gathered some of the best home office storage ideas for you to trial. In no time at all, your small home office space will be set up perfectly, allowing you to finally knuckle down to some work!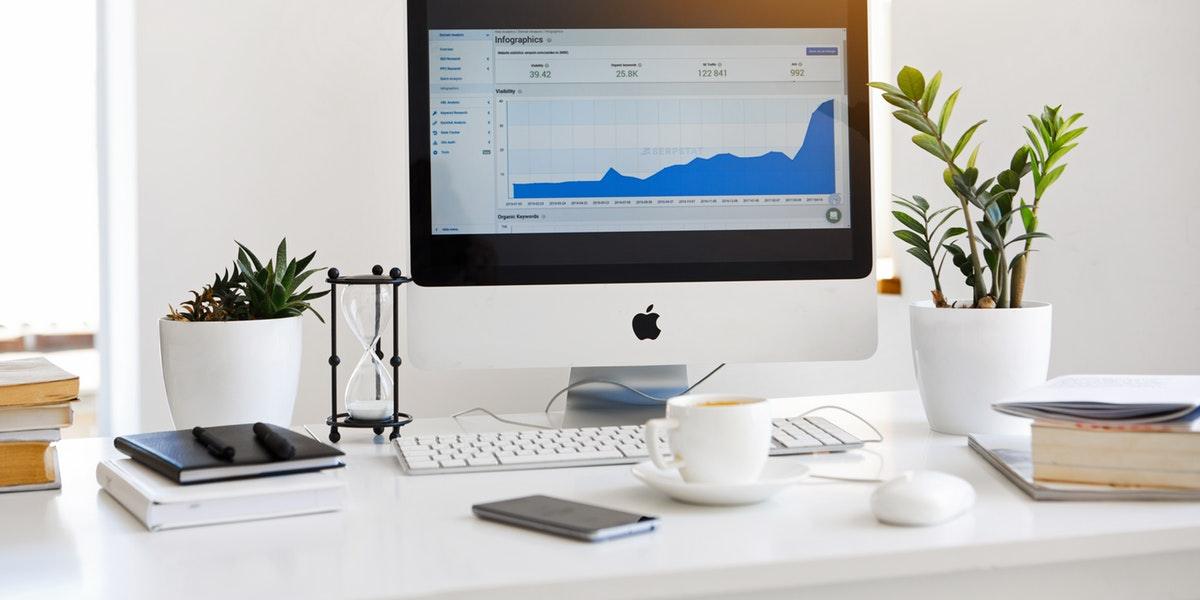 Desk tidy ideas
Your desk is likely where you do the brunt of your work, so keeping it clear of clutter should be your first port of call. As the old saying goes: a tidy desk makes a tidy mind.
Here are some of our favourite ideas to keep your desk nice and tidy in your tiny home office.
Foldaway desk
Training yourself to keep your home office desk tidy is a breeze when you're forced to fold away your desk once you're done with it! Investing in a foldaway desk is an excellent idea if you really don't have space to spare for a home office.
Foldaway desks come in all different shapes and sizes, so do some research to find what best fits the space you have. If you need some extra storage, you could invest in a wall-mounted desk that acts as a cupboard door to a set of shelves when folded up. Or if you'd like the space to be completely freed up, you can get your hands on a completely collapsible desk that can be moved into the cupboard when it's not in use.
With a foldaway desk, you'll get into the habit of returning all of your work equipment and documents to their proper homes at the end of your work shift, keeping the small space clutter-free, ready for you to get stuck back into work next time.
Built-in storage desk
If you can only just squeeze your desk into your work space, then adding cabinets and storage containers is going to be an impossible task. Multi-purpose items of furniture will help you out here, like a desk with built-in storage. Top tip: IKEA is your friend!
You should look for desks with simple drawers or shelves built into them. These are perfect for organising your notepads, stationery, and any other files you need to keep safe. Placing divider inserts into the drawers also makes it easy to categorise different items so they don't become a confusing mess of pens, scissors, calculators, and scrap paper. There's a place for everything and anything in its place.
Depending on the space you have available to you, think about whether you'd benefit more from a desk with only under desk drawers and shelves or one with shelving units stacked on top of the main desk space. Or do you have space for a desk that has both?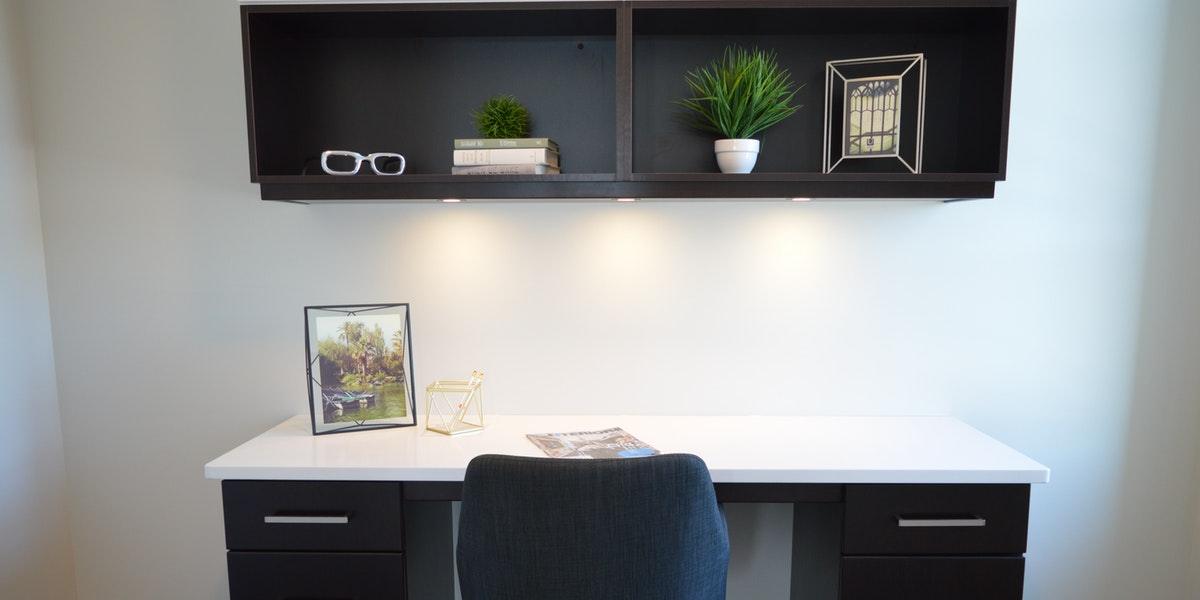 Wall mounting
You might have your own makeshift storage system at the moment, precariously balancing books and files in various piles on your desk. Clearing your desk surface of non-essentials will help you to focus better, so mounting some storage on your walls will really help.
You can fit file dividers and magazine racks onto the wall very easily. On a small desk, most of the space may be taken up by your computer monitor. Traditional desk document organisers might be too bulky so making use of the wall space is a great alternative.
These wall mounted dividers can be as long or as short as you like. You should consider the amount of wall space you have available and how many files you need to store before installing them.
Boards
To keep your desk as minimal as possible, you can use your wall space to organise your office bits and bobs. Peg and cork boards are fantastic bits of kit and allow you to keep important notes or useful items of stationery visible but out of the way.
You can buy a pre-made pegboard or make your own. On your pegboard, you can slot hooks in to support mini shelves to hold pots of pens, and you can attach light file organisers to store documents in. They'll be in reaching distance and clear to see at a glance.
A cork board won't offer as much support for shelves, but it's a great option if you just need somewhere to pin important notes and paperwork.
You can use these boards as an alternative to or in addition to the wall mounted file dividers and magazine racks. Keeping your storage systems raised off of the ground will save you a lot of floor space, making use of every inch of the small space you have.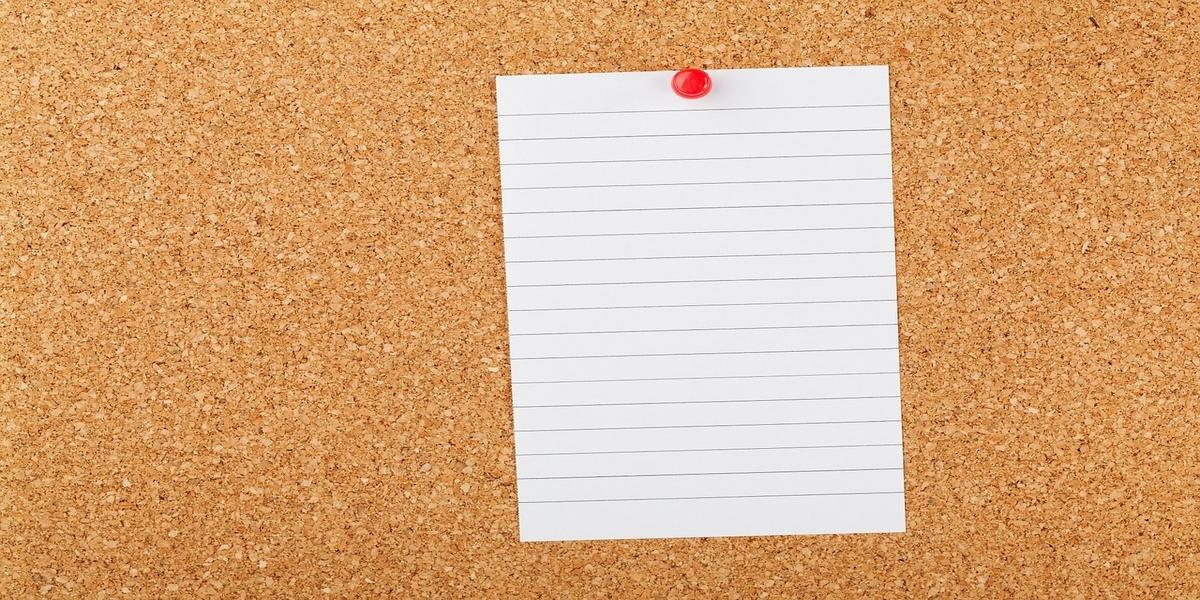 Desk organisers
If you can't see your work for overflowing pens, mountains of paperclips, and packs of staples, then it's time to invest in a desk organiser. Nobody can work in a disorganised mess! A simple trip to your local supermarket, pound shop, or IKEA will give you access to a world of desk organisation materials.
You can pick up pen pots, letter trays, magazine files, mini sets of drawers, and more. It's all a matter of picking and choosing what desk organisers suit your work best. Whatever you pick will be miles better than having things splayed all across your desk while you're trying to work!
Your desk organisers don't need to look dull and drab either. You can spice things up with jazzy patterns or colours to inject a bit of life into your workspace.
Office storage ideas
Most home offices are small spaces but they are filled with documents, trinkets, and technical equipment that all need a home. And now your desk's looking super tidy, you can turn your attention to your office. But with limited space, what do you do with it all?
Floating shelves
When you're crammed into an awkward space in the corner of your living room or a small bedroom (that should really be classed as a cupboard), you may not have room for bulky office furniture. This means no handy free-standing office cabinets!
There's an easy storage solution to this issue though: floating wall shelves.
Floating shelves are incredibly versatile and can be mounted on the wall wherever you have the wall space. Open shelving also encourages you to keep the contents organised since you can see everything at a glance! Just pop a few storage boxes and a plant or two up there and it'll tie your small office space together nicely!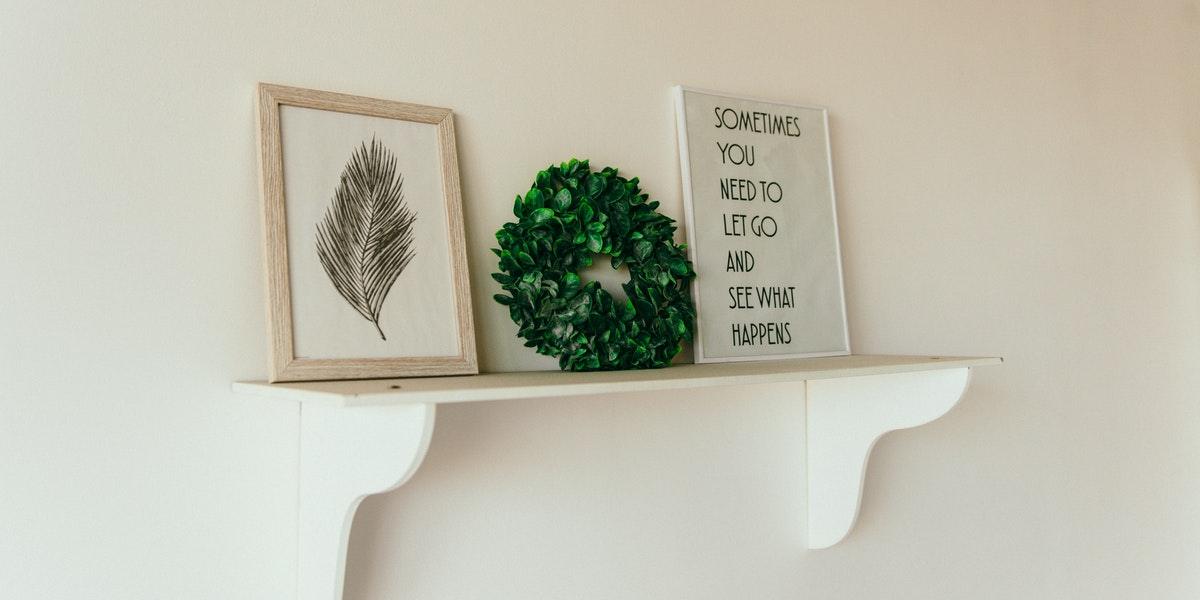 Modular office storage
Modular storage is tailored to fit the dimensions of your chosen space. Those awkward sloping roofs and jutting out walls won't stand in the way of you making the best use of your space anymore!
Floor to ceiling modular office storage gives you plenty of storage space and is easily adaptable to your changing needs. You can look out metal frameworks that allow you to attach shelves, add drawers or peg board panels as and when you need them.
Without these frameworks, you wouldn't be able to use all of your wall space effectively, leaving you to hunt for alternative storage in the form of filing cabinets and multiple clunky storage boxes, which would take up so much more room in your already limited space.
Cable Tidy
Cable clutter can easily fly under the radar, but when you only have a small office space, it's hard to ignore the tangled mess of wires running across and under your desk.
There are many options for you when it comes to taming your wild cables. For super long cables that seemingly have no end, you can buy or wrap your own wire wrappers to wind the cable round and round until it's your desired length.
To store your cables out of sight, cable organisation boxes are fantastic. These compact plastic boxes can be purchased cheaply on Amazon. All you need to do is plug everything in to an extension cord, pop the extension inside the box and pop the lid on top. You'll not have to look at ugly wires anymore or have to worry about them all getting tangled in the small space, reducing the likelihood of slips and trips.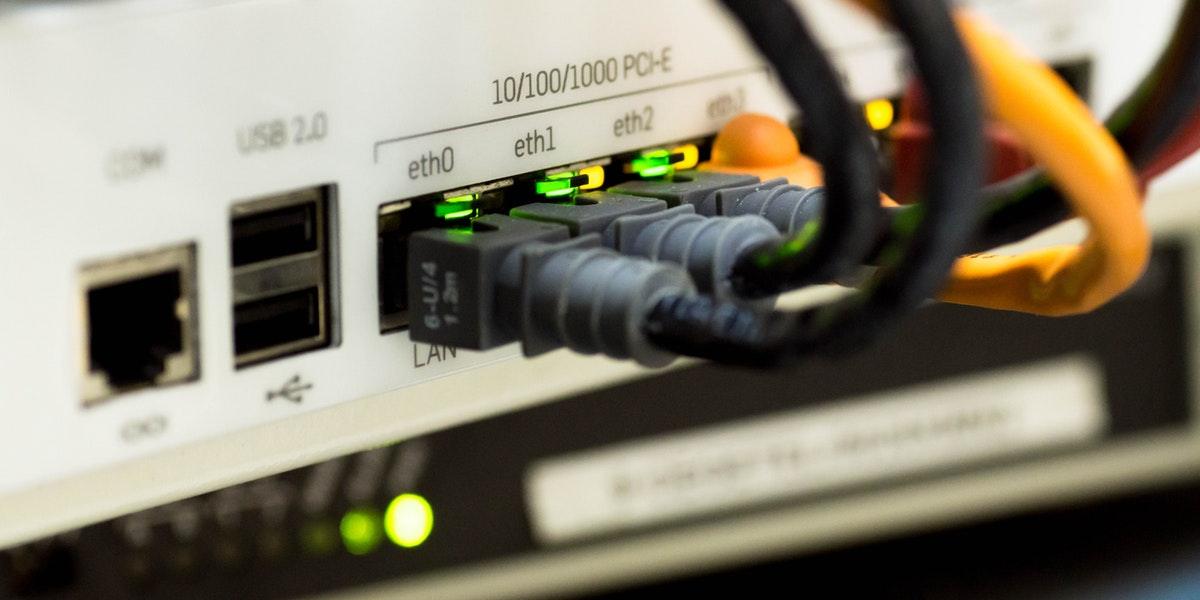 Over-chair storage
If you already have a perfectly good office chair at home, you don't need to rush out and buy a brand new fancy seat with in-built storage! A simple over-chair fabric storage bag will do the trick too.
These storage bags are material covers that you slide over the top of your chair or hang over the arms. They have pockets which are perfect for stowing away notepads, random stationery, and miscellaneous bits of post that arrive during your workday.
In-chair storage
Have you ever watched a tiny house tour? Tiny home owners have come up with some quirky ways to meet their storage needs with very minimal space. Often, you watch them pull up their couch cushions to reveal nifty storage solutions underneath the seats, within the framework of the seat itself.
You can learn from these tiny home fans by purchasing an ottoman or storage bench. It'll serve the dual purpose of a seat and a storage space! By utilising this otherwise unused space under your seat, you won't need to rely on a bulky filing cabinet.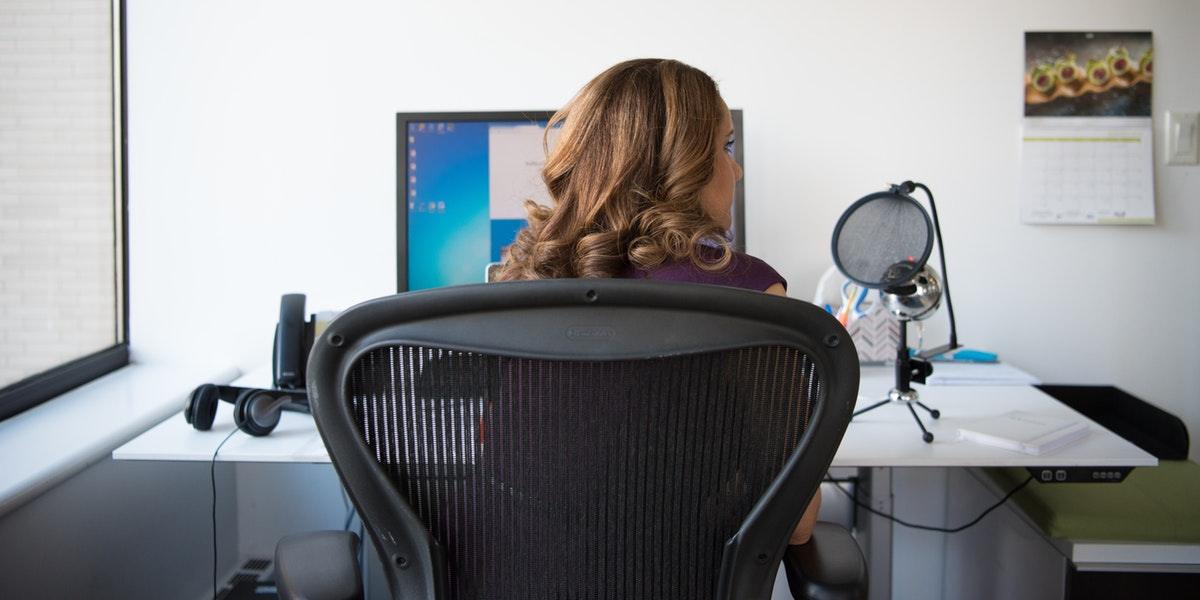 Rent a storage unit
Sometimes, no matter how tightly you pull on your interior design hat, your home office just isn't big enough. And no amount of office shelving is going to save you from a sea of documents and equipment!
But you don't need to put up with the mess! If these home office design ideas can't put a lid on the clutter, then business self-storage can help! Storage units at Storage Vault come in all shapes and sizes, suitable for all of your business needs, whatever industry you're in!
We have loads of sites across Scotland, so we're bound to have a facility that's easily accessible from your small office. If you need to pick up your trade stock, important archived documents, or that spare office chair, it'll be easy for you to pop in to get it. All of your possessions will be fully secured in a climate-controlled storage unit, safe from potential damage in a squashed home office space.
Do you need to free up space in your teeny work area? Give Storage Vault a call today to see how we can help out!
Please fill out our contact form below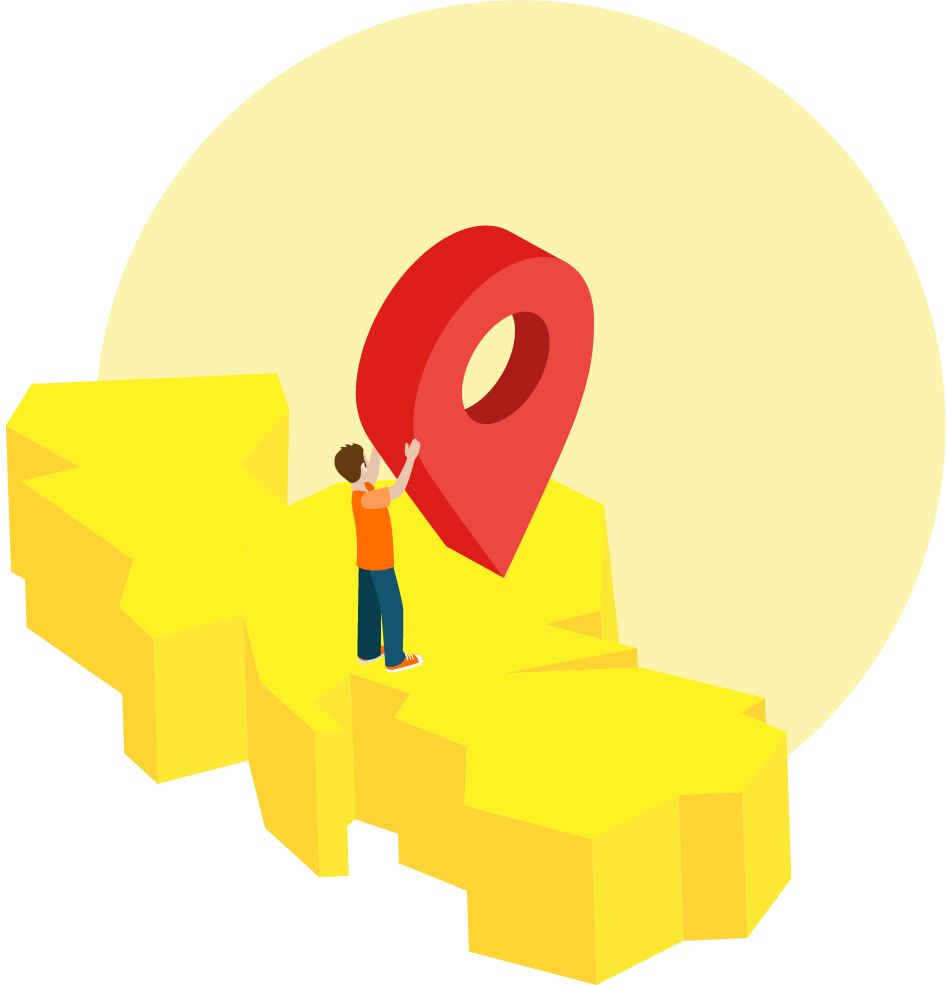 How Much Storage Do You Need?