13 Brilliant Loft Storage Ideas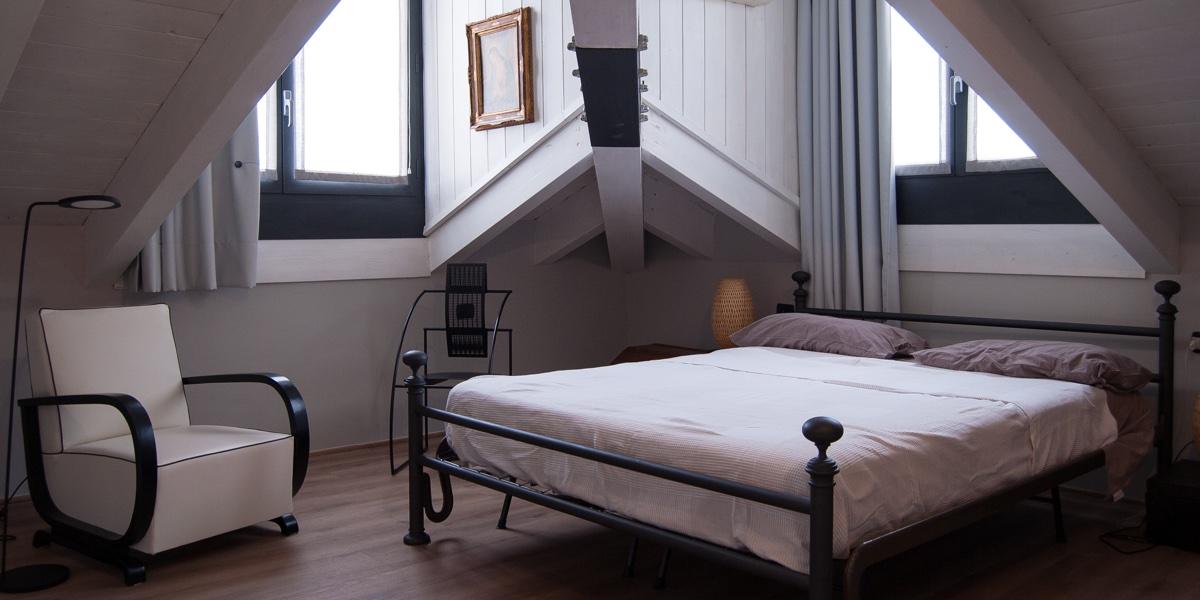 It's a shame that most homeowners across the UK don't make the most out of their loft space. Your loft can be much more than an out-of-sight place to dump your Christmas decorations every January. Done right, a loft space can make a stunning bedroom, home office, or living space.
The only barriers to this are the size and shape. As lofts are usually small and have angled walls, it can be difficult to find sufficient storage space for all your things. That's not to say it isn't possible, you just have to get creative. You have to figure out how to utilize every nook and cranny for storage.
To help you with that, we've prepared this list of 10 loft storage ideas and tips. Follow the advice below to optimise your loft storage space and you'll probably find that you have more available space than you could ever need! And if you still need more space, check out our handy personal storage units!
1. Build Around Your Bed
If you're using your loft as a bedroom, a great way to create some extra bedroom storage is to build around your bed. You can build storage solutions into the space next to your headboard to make sure you're utilizing every inch of it. A great way to do this is to build a wall of shelving and fit it around your bed.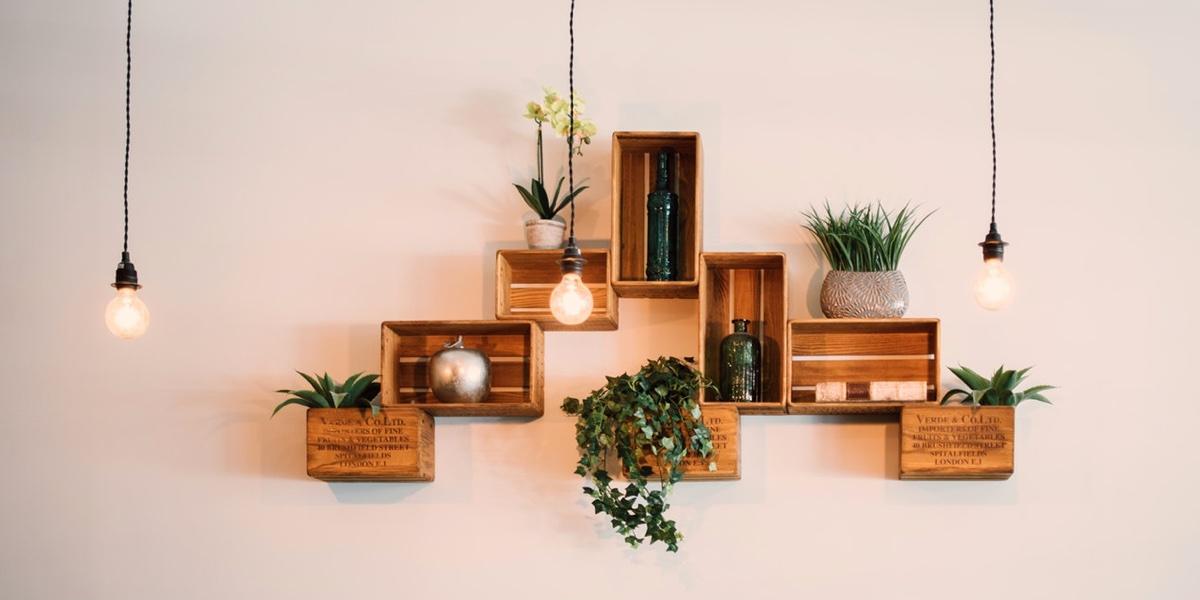 2. Install Floating Shelves
If you're not great at DIY or just don't have the means or time to build a whole shelving unit, floating shelves can be a great alternative. These kinds of shelves only take a few minutes to install. You can pick them up from your local home decor store and easily mount them on your wall with the brackets and screws included in the packet.
Not only are floating shelves an easy and convenient way to create some extra storage for your knickknacks, but they also look great too– especially on empty walls. They can be a great way to add detail to the design of your loft space to give it a little flair.
If you don't want to buy standard floating shelves from the store and would prefer to do something more original, you can get creative with it. For example, in the photo above, the homeowner has used crates as floating shelves and I think they look great.
If you do buy them off-the-shelf (pardon the pun), you should still have a lot of choices when it comes to design. You can pick a colour, material, and design that fits in with the overall aesthetic of your loft.
3. Make Use Of Cupboards
The problem with loft spaces is that the narrow parts under the eaves are really not a lot of use— they're much too narrow to stand in. But that also makes them the perfect place to store your things, as you won't be using that part of the room anyway.
A great way to maximize your floor space is to install cupboards under the eaves of your loft. This way, they won't take up your living space and will also give a purpose to that part of the room.
Another reason cupboards are a great storage solution is that, unlike shelves, cupboards have doors! This means that if you're messy like me, you can easily keep your clutter out of sight and out of mind.
4. Repurpose Your Chimney Breast Fireplace
If you have an empty chimney breast fireplace in your loft that you don't plan on using, it could provide the perfect novel solution to your storage needs. Empty fireplaces make great, eye-catching storage spaces. You can put anything that will fit in there: a set of drawers, shoes, baskets, plants, small wardrobes, logs, the list goes on and on.
Personally, I think it's a great place to store books. A fireplace that doubles up as a bookshelf really makes an awesome centrepiece.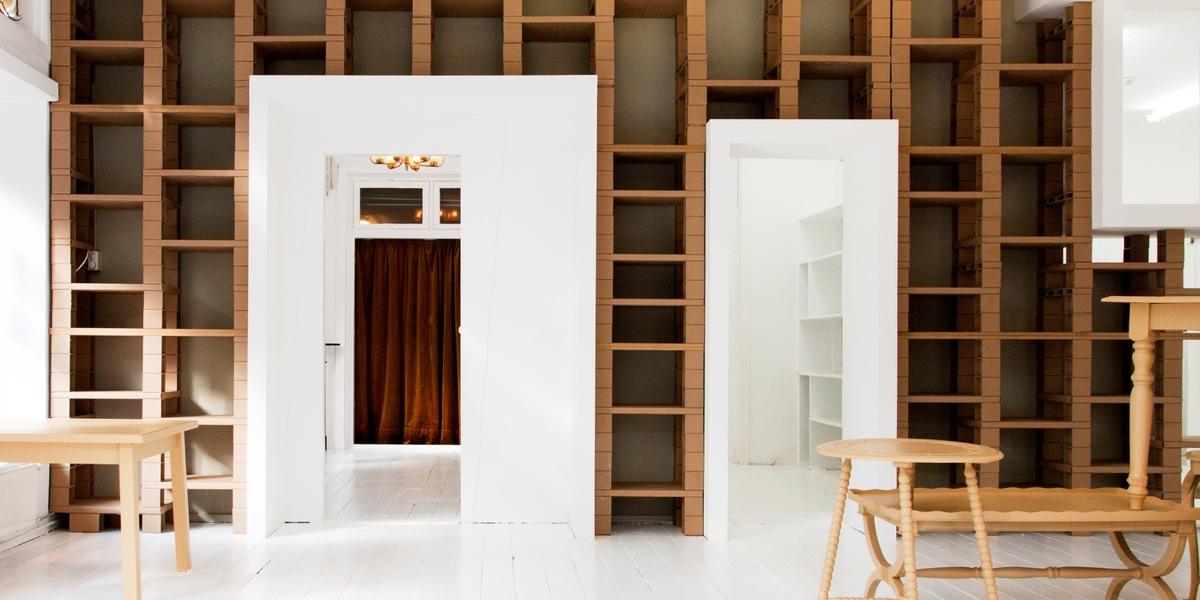 5. Build a Custom Wall Storage Unit
If you need a lot— and I mean a lot— of storage space, then you should definitely consider custom wall storage units. These bespoke units are designed specifically for use in unconventional spaces like lofts as they are custom-built and can be fitted to any space.
You can get a custom wall storage unit fitted to the entire length of your loft wall to use every inch of available space. You also have a lot of flexibility in designing the storage unit and can choose where you want your cupboards, shelves, clothes racks, drawers or anything else!
For example, if you happen to be someone that owns a lot of books and wants to use your loft as a study, you'll probably want to include copious shelving in your wall storage unit design. If (like me) you have more socks than you know what to do with, you might want to request some extra closed cupboard drawers to tuck them away in! A portion of your wall storage unit can double-up as a built-in wardrobe.
In most cases, you'll probably want to pay a company or contractor to build and fit your custom wall storage unit for you. However, if you fancy yourself at DIY, you could also try building it yourself!
6. Consider Adding a Pull-Down Bed
If you want to get really creative, you could even add a pull-down bed that folds back into the wall. This can be a great way to maximize your living space in your new loft. You can simply flip the bed up out of the way to store it within the wall unit when you're not using it, and flip it back down again at night. This will free up a lot of space on your loft floor during the day.
This concept of adaptive furniture that can be pulled out and tucked out of sight is often used in tiny houses where residents have to get smart about space efficiency. As lofts are also typically very small spaces, the concept works well here too!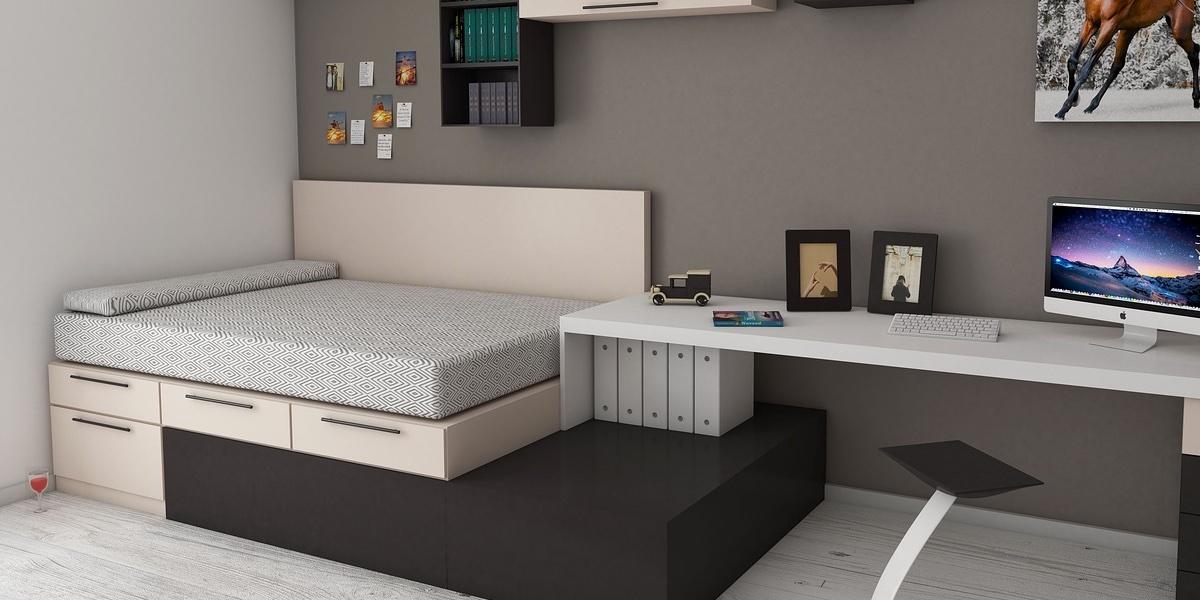 7. Utilise Classic Under-Bed Storage
We've all been there: your room is super untidy and you need to hide the bulk of the mess out of sight. What do you do? Shove it under the bed, of course!
This might seem like more of a quick-fix than a legitimate storage solution but the underneath of your bed can actually be a great place to store things. After all, it's not like you'll be needing that space for any other purpose, so you might as well get the most out of it.
If you plan on using your loft as a bedroom, it's worth investing in a bed frame that comes with built-in drawers underneath. You'd be surprised at how much you can fit in these kinds of under-bed drawers. Some bed frames don't have drawers but instead lift up to reveal storage underneath.
If you already have a bed in your loft that doesn't have in-built storage options and you don't want to replace it, there is another workaround. All you need to do is invest in some plastic storage boxes. You can fill these up with your knickknacks to keep them organized and then shove them under your bed. Easy!
These kinds of plastic storage boxes are available at most budget homeware stores and tend to be very affordable. If you go down this route, I'd recommend labelling each of them with what's inside to make it easier to stay organized.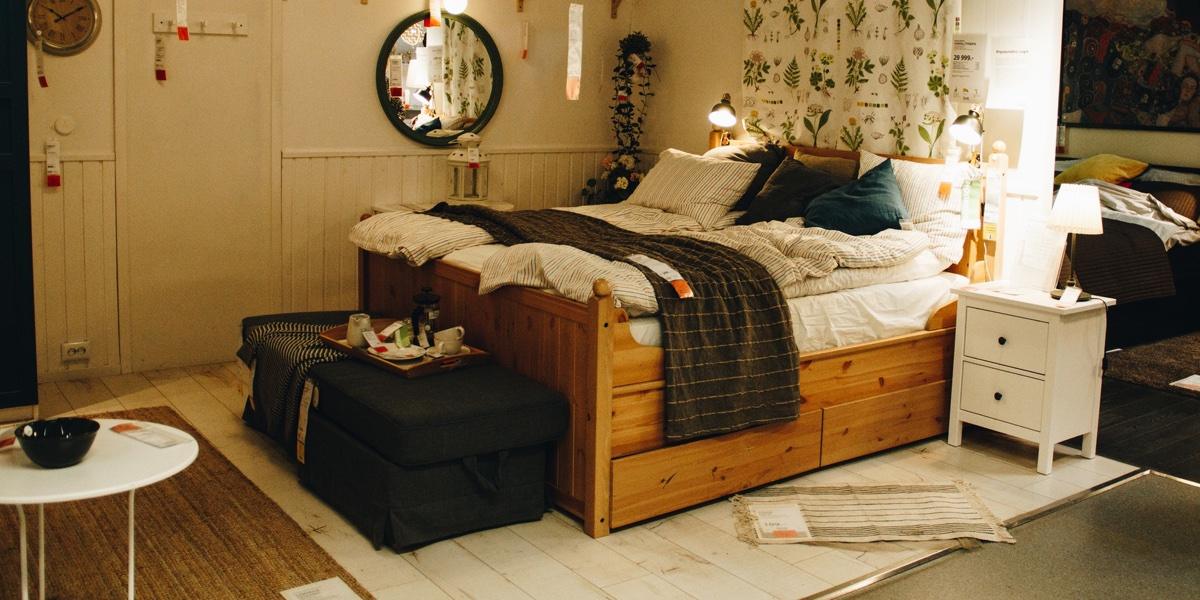 8. Lift Your Bed Up
While we're on the topic of under-bed storage, here's another tip: raise your bed further off the ground. This will free up even more room underneath for storage. Even a couple of extra inches can make a big difference.
If you raise it high enough, you could even free up enough room to tuck a desk in and turn your loft into a home office.
The only downside to this is that you might have to clamber around a little to get into your bed. However, you can solve that problem by adding a loft ladder to the side of your bed to make it easier to get in and out. This can actually make a really interesting design too.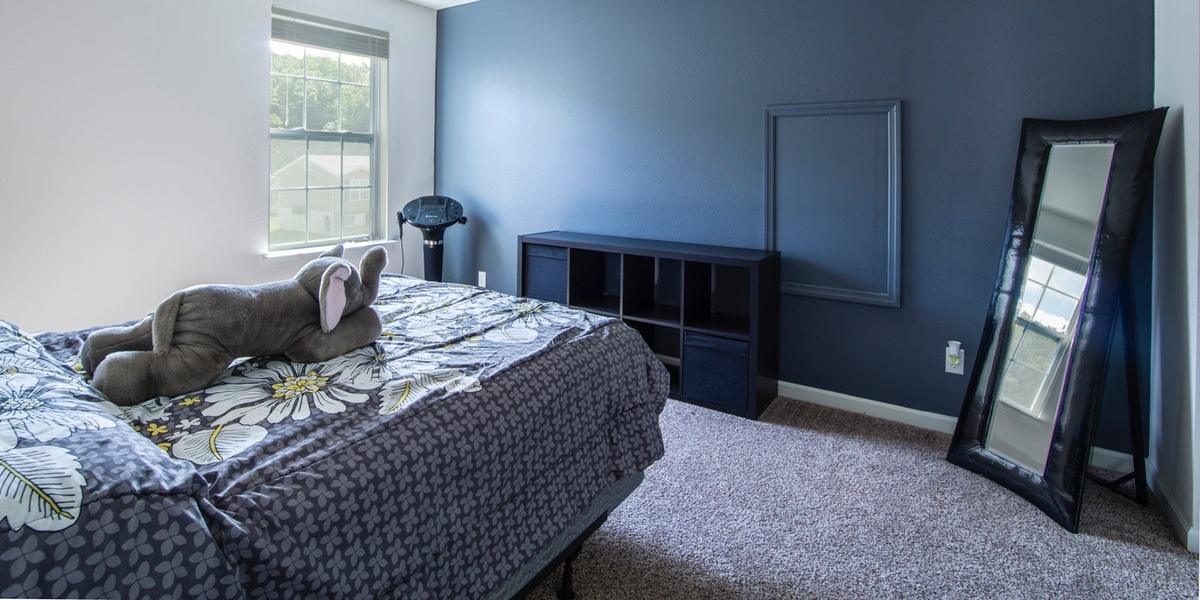 9. Include More Mirrors
It's a little-known fact that mirrors can make spaces feel much larger. Interior designers across the world know this and cleverly use mirrors to create the illusion of extra space. If you're living in your loft and don't have a lot of living space left over after storage, mirrors can be a great way to open it up— or at least make it feel that way.
You could try adding them to the inside of your cupboard doors and on your loft walls. The light they reflect will make the room feel brighter and larger.
10. Add Low-Level Units All Across the Walls
When it comes to loft conversions, the design is often just as important as storage. Completely lining your walls with ugly, tall storage units isn't ideal, but you can completely line it with low-level units without impacting the aesthetic.
Low-slung units will sit below eye-level and leave plenty of wall space left over for decorations and skylights, so don't be shy about adding as many as possible. Make full use of that lower half of your loft wall!
You don't have to fork out cash on bespoke units either. You can chain up long, low-slung storage cabinets that you can buy from your local home decor store to keep things affordable.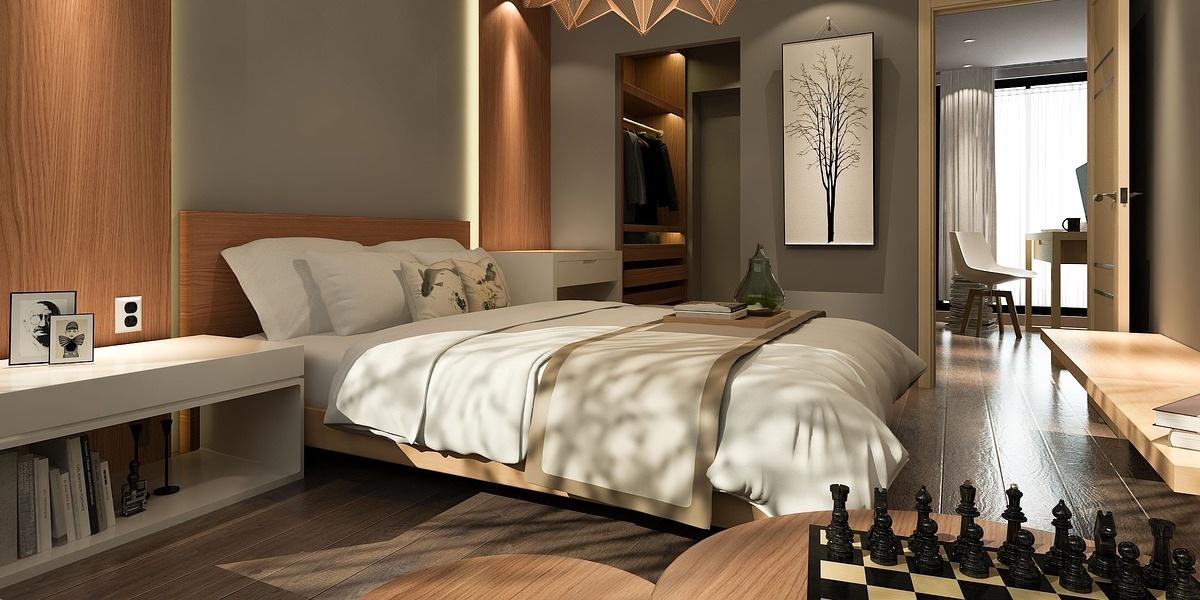 11. Opt for Sliding Doors
Another great tip for saving space in your loft is to opt for sliding doors over hinged doors. With hinged doors, you have to make sure you leave space behind it so that you can open it freely.
Sliding doors, on the other hand, have no such restrictions. You can use the space behind them for furniture and storage instead, which makes them a great space saving addition to your loft. Folding doors offer the same benefits too.
12. Don't Forget About the Corners
If you think the corners of your loft are too narrow to store anything in, think again. These too can be optimized for storage. All you need to do is invest in a corner unit. These cabinets can nestle right into the corner of your loft to turn that space into a convenient place to store your things.
They can work well as 'showcase' spots. A great tip is to opt for glass doors and use it to store things you're proud of, such as your jewellery or your books.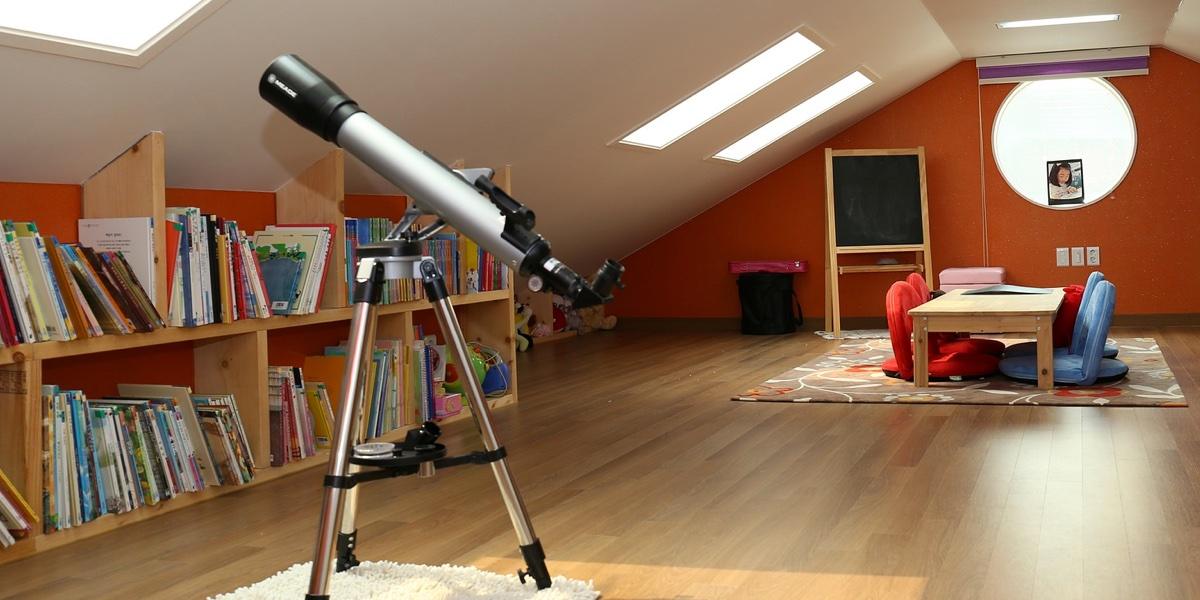 13. Don't Forget About the Eaves Either
We've already talked about how you can tuck cupboards away under the eaves of your loft but an even better way to maximize your storage is to build into the eaves themselves.
For example, you can build recessed shelves into the eaves to make full use of that narrow corner section, or simply add an access hatch and use the eaves to store objects out of sight.
Final Thoughts On Loft Storage
As you can see, there are plenty of ways to maximize your available loft storage. We hope we've convinced you that your loft can be much more of a versatile space than you might have previously thought.
Did we miss anything? Let us know your loft storage ideas and tips in the comments!
Please fill out our contact form below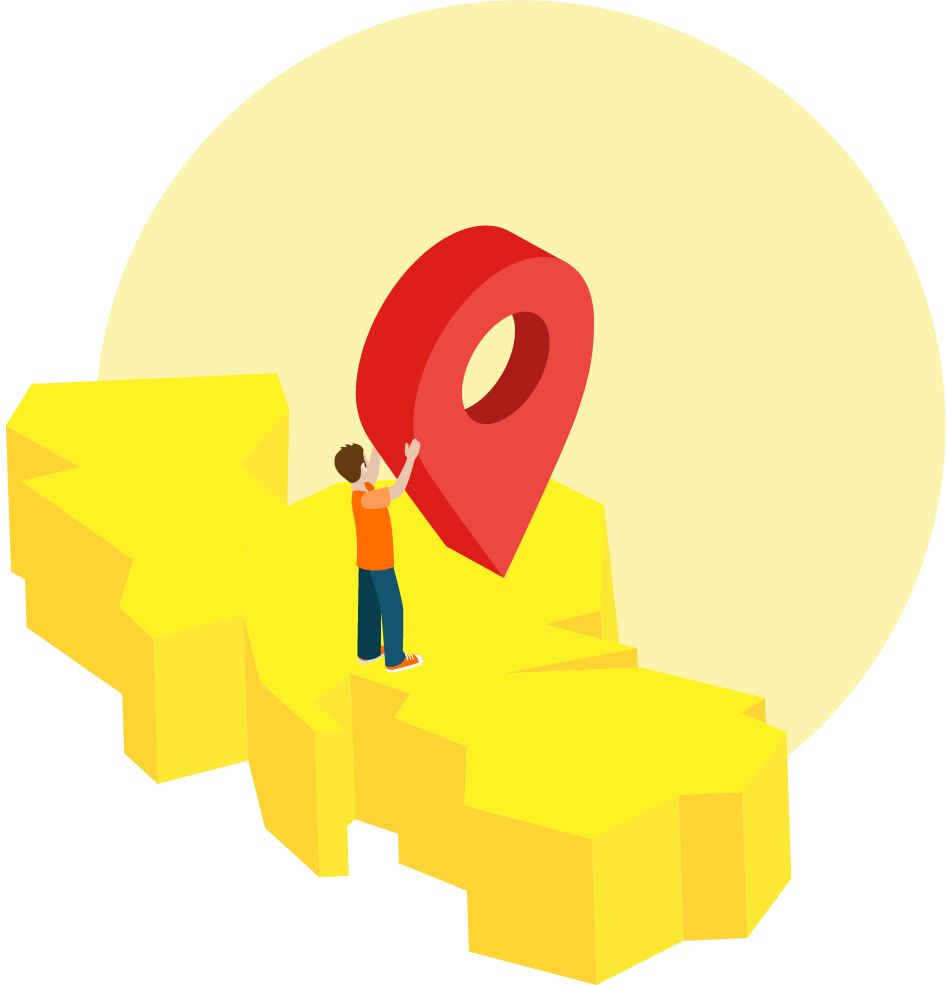 How Much Storage Do You Need?