Essential Items to Make Your Transition Smooth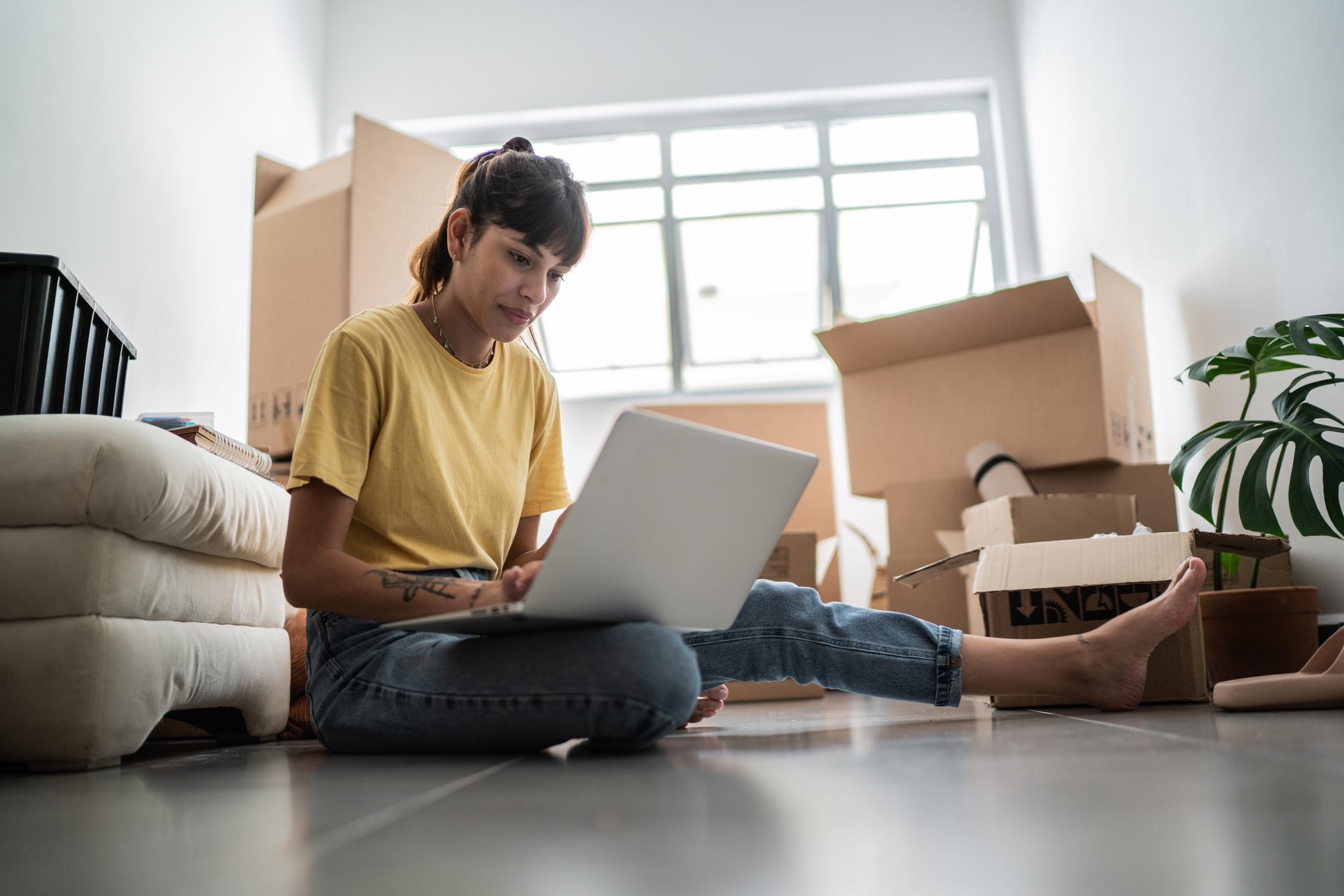 Moving away from home is a challenge. There are new routines to create, new roommates to learn to live with, new responsibilities that you will take on. There are a lot of new things happening in your life and that can be stressful. To ease that stress, we want to help you create a list of essentials that you will need to start out away from home. The essentials that you gather for your transition away from home will be the foundational items that you will need to help start your life in your new place. With all the "new" that you encounter, you will not have to add the stress of not having the essentials when you obtain the items on this list. You will be well-prepared with the things you can control, so you can tackle the things that come along your way.
Food, Sleep, and Clothing Essentials
If you ignore everything else on this list, at least complete this section so you will be able to prepare your meals, sleep comfortably, and have clothes to wear to work. They are your basic needs that have been provided at home that you may overlook when moving away from home, but the first needs that you will encounter when living on your own.
Kitchen Essentials
It does not matter how much time you spent in the kitchen when you lived at home, you will be spending time in the kitchen now preparing your own food. You will need cookware and utensils to prepare your food in and prepare your food with. Some of these basic items include pots, pans, kitchen knives, and a spatula. Your new home should come with a stove, but there are other basic appliances that you will need to then cook your food: a microwave, toaster, and coffee maker. What your new home most certainly will not come with is dinnerware and glasses. When you are in the process of moving you may want to use disposable plates and cups, but once you are settled you will want to have your own set of plates, bowls, glasses, and mugs. Stocking your pantry is also a must, but be with the basic pantry staples: salt, pepper, oil, pan coating, and your favourite spices. Keep a pen and pad of paper on your pantry door to write down items that you need as you use the last of them or you find in recipes you plan to cook. Finally, purchase food storage containers that you can separate your groceries into, or you are able to use for leftovers after you are done eating.
Bed and Bath Essentials
There's no worse feeling when you are exhausted and ready for bed, but your bed isn't ready for you. You will need a place to sleep, and your bed is much more comfortable than the floor or air mattress so make sure that you have a bedframe, box springs, and mattress for your bedroom. There might also not be sheets on the bed, or the pillows may be down on the couch. To make sure this does not happen in your new home, ensure that you have sheets that fit your bed, pillows, blankets, and a mattress protector.   Your bathroom will be sparse when you move in. It is off-putting when you walk into your bathroom and there isn't even a shower curtain. Prepare to make the bathroom a usable space starting with the essentials: toilet paper, soap, and shampoo. If your bathroom does not have a shower door you will also need a shower curtain and liner. Don't forget the other items that you use in the bathroom as well: your toiletries and towels. Have you packed your toothbrush, toothpaste, deodorant, brush, eyewear, and/or contact needs? When you move, it is also a good time to go through all your toiletries and get rid of those you don't use and make sure the ones you do use are not out of date.
Clothing and Personal Care Essentials
Your clothing essentials may seem like the easiest part of the list: just take all your clothes. You also need to think about the type of clothes you will need and if you have them. Are you starting a new job that requires you to dress in a different way than you have before? Are the shoes that you have suitable for your job? Are you moving to a different climate where you will need a heavier coat, or do you need to take your parka if you are moving further south? Ensure that the clothes that you do have fit the living and work conditions that you are moving to and that there is enough space in your new living arrangement for them to all fit.  There will be a lot of different lists and things that you will need to take care of during moving, but don't forget to take care of yourself. Make sure that you pack all of the medications that you take daily, plus basic over-the-counter products that are used regularly such as Tylenol, Ibuprofen, cortisone creamer, antibiotic cream, and band-aids.   Personal care items aren't only items that help you stay healthy internally, you will also need personal documents that will ensure your personal and financial safety as well. Ensure that you have with you all your forms of identification, physical copies of your health, care, and life insurance and that you have physical copies of your bank information. It is helpful to have all of this information in one place and readily accessible and not tucked away in a box that needs to be unpacked.
Cleaning, Furniture, and Electronic Essentials
Food, sleep, and clothing essentials are must-haves as you move out for the first time into your new residence. The next group of items are needed for your day-to-day life, but you can function without them, it just will not be comfortable.
Cleaning and Organisational Essentials
Studies have shown that a clean and organised home reduces stress and anxiety, promotes health, and allows one to be more productive. It is better to have the cleaning essentials that you need before you need them, than needing a broom to sweep up a spill and not be able to find one. Some of these home cleaning supplies you will need are an all-purpose cleaner, cleaning rags, a bucket, a broom, a dustpan, a mop, and a vacuum. Do not forget that you will also need to keep your clothes clean as well. You will need laundry detergent, fabric softener, dryer sheets, at least one laundry basket, and hangers to keep your clothes clean and ready for wear.  When you keep your home organised it is easier to keep clean. As you move in be intentional about how you organise your possessions and where they are stored. Store items close to where they will be used. To aid in the organization process obtain storage bins of various sizes, hangers, a shoe rack, and shelving if needed.
Furniture and Decor Essentials
Your new residence is starting to feel like home with your bedroom, bathroom, and kitchen set and ready to live in, but what about the other spaces where you will entertain or just kick off your shoes and relax? You will need furniture to fit your space and the purpose of those spaces. The most common furniture that is needed throughout a home is a couch, love seat, bookshelves, desk, desk chair, and lamps. You will also need a kitchen table and chairs if there isn't a designated eating space in your kitchen. To transform your residence into a home you need to add your personal touch with plants, pictures, picture frames, and artwork. By adding furniture in your style and decor to the walls, your residence is beginning to transform into a home.
Electronic Essentials
Technology has moved onto the essentials portion of the list of things you need when moving out because of how much we use and rely on our technological devices. You will need to determine where and how many entertainment devices you will need throughout your residence. Do you want a tv only in the living room or also in the kitchen and/or bedroom? Will you have permanent speakers, or will you use a portable Bluetooth speaker? Another technological issue to consider is whether will you have a designated area for your computer. As you make these decisions, remember that you will need to take these devices with you, and they might take special types of packing to keep them safe while moving. The last technological essential is to bring all your chargers, power strips, and extension cords that you regularly use. Declutter your technological space by getting rid of all the old cords and chargers you no longer use.   In the bag where you put all your identification, insurance, and banking documents, you will want to add your laptop, power cord, tablet, and smartphone to that bag. These are items that will be needed to contact and set up everything from your utilities to trash pickup.
Moving Logistics
Your lists have been created and checked twice, but how are you going to move out? How will you get from point A to point B? To begin this process, you will need to have a variety of sturdy moving boxes in a variety of sizes, packing tape, bubble wrap or other padding, and permanent markers so your items can be packed, labeled, and moved safely. Whether you hire a company to load and transport your items or decide to do this yourself, you will need to arrange for a moving truck to transport your items. To aid in the packing and moving use the essentials checklist of items that we created to organise items as they are loaded and delivered. If possible, pack the items that you will need first toward the back of the truck so they can be unloaded first.
Basic Tools
The actual moving process will go smoother if you have some basic tools at your disposal. Moving can come to gridlock if you can't find your screwdriver set or a utility knife. Designate a tool kit for moving with the following items: screwdriver set, hammer, measuring tape, spanners, socket set, and utility knife.   Other items that you might not think of as tools but are helpful in moving out are new locks so only you have keys to your residence; door stoppers to keep doors open and acquiring less damage; an umbrella and/or rain gear to keep you dry; and office supplies such as notebooks, sticky notes, pens, and scissors to create lists or label items and their destinations.   The last thing to do on your essentials list is to fill out and submit your change of address form making your move official. Moving away is a challenge, but creating and following an essentials list will help lower your stress and anxiety levels whether you are moving out for the first time or doing it again.
Please fill out our contact form below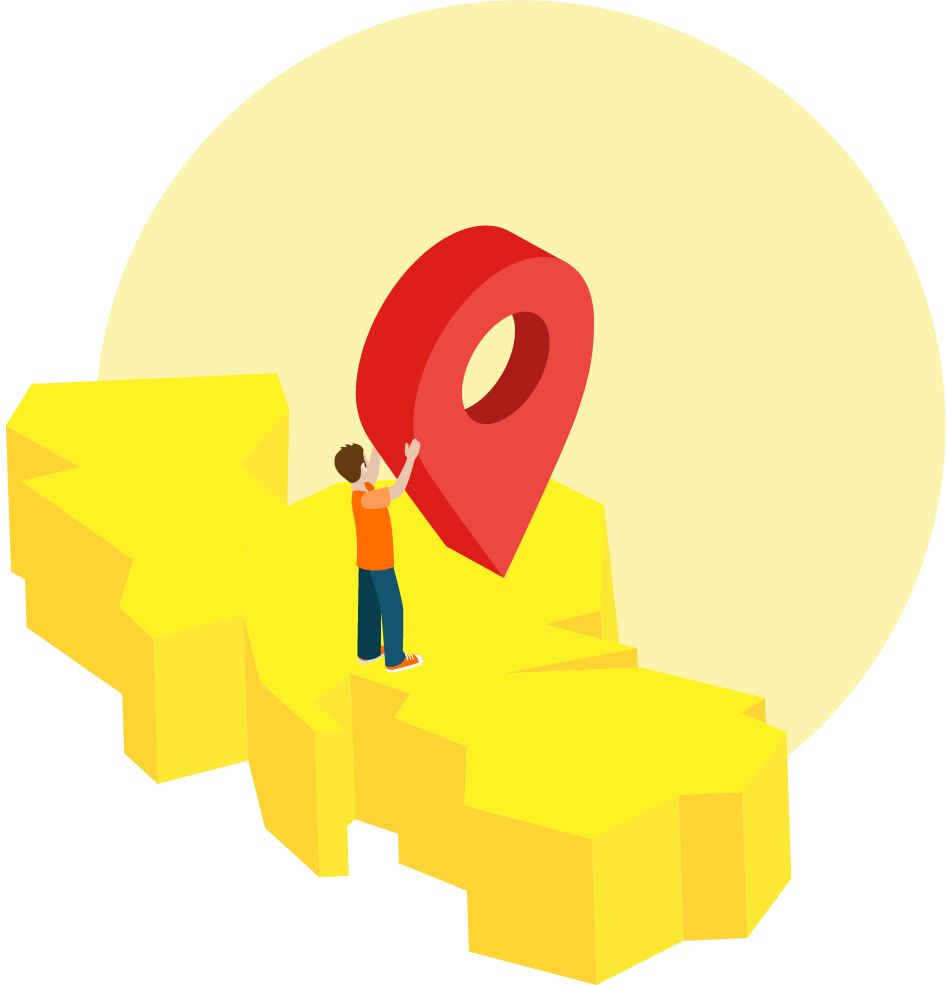 How Much Storage Do You Need?