Student Storage: Make The Most Of Your Uni Room's Space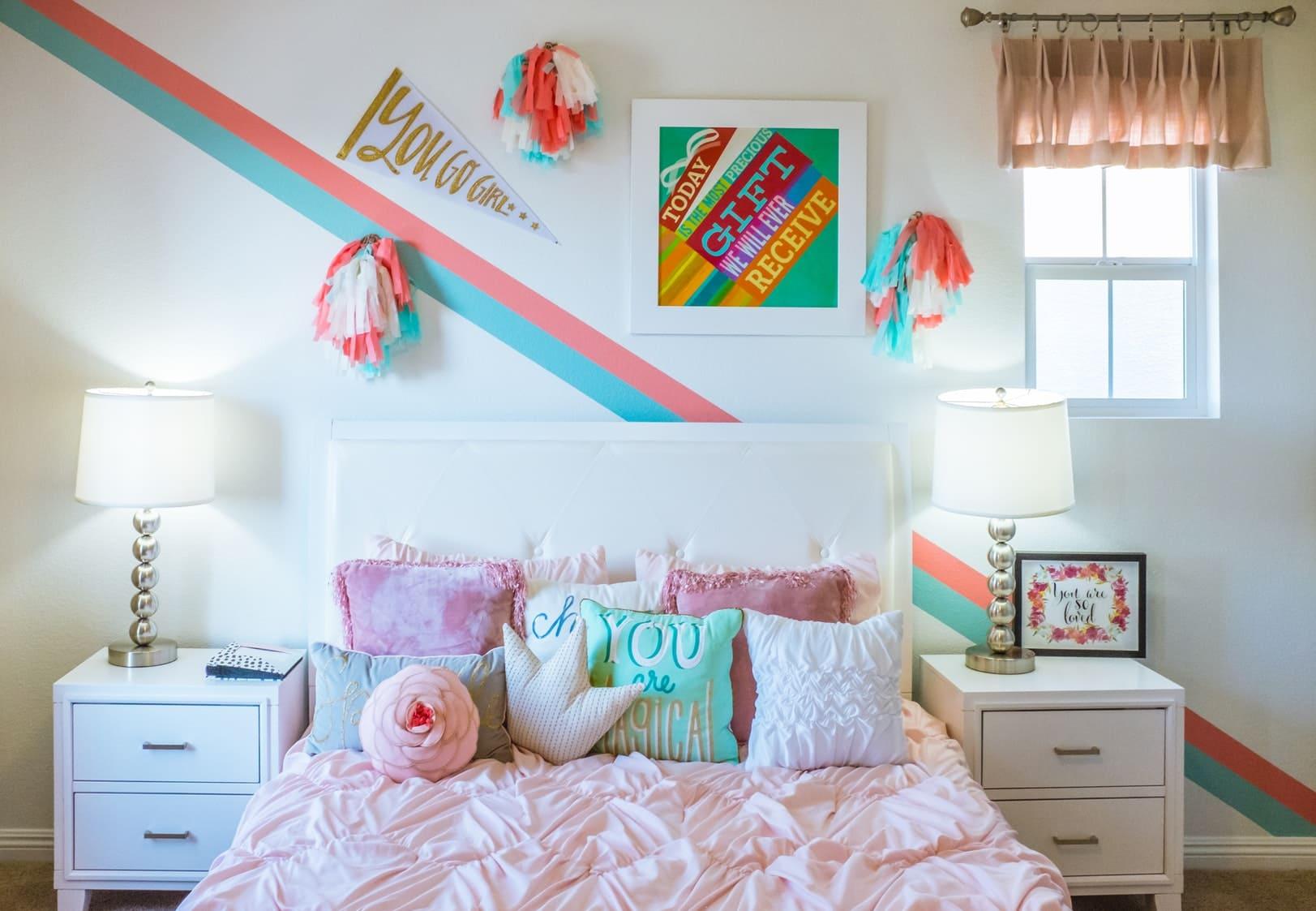 The time has finally arrived where you get to say goodbye to your parent's bursting into your room unannounced, siblings stealing your clothes and that horrible pink floral wallpaper that's been on your bedroom walls longer than you've been alive.
You're finally moving to university and getting your very own space. New room, new you.
You've packed up all your things, the car is full, your toy bear you've had since you were a kid is under your arm.
You're all bright eyed and bushy tailed as you climb up the stairs to your new student halls. You grumble awkward hellos to your new flatmates before hurriedly walk-jogging down the hall to find your room.
And there it is. Bedroom no.3. You unlock the door for the first time and low and behold… A box room you can barely swing a cat in.
Yep, that is pretty much everyone's experience of moving into halls. You're given a pretty basic room that can just about able to fit the essentials: bed, desk and door.
It may be bare, it may be small, but look on the bright side — it is yours.
We're here to help you turn your pint-sized room into the ultimate uni bedroom, to make the most of your space as well as making it your home for the next year.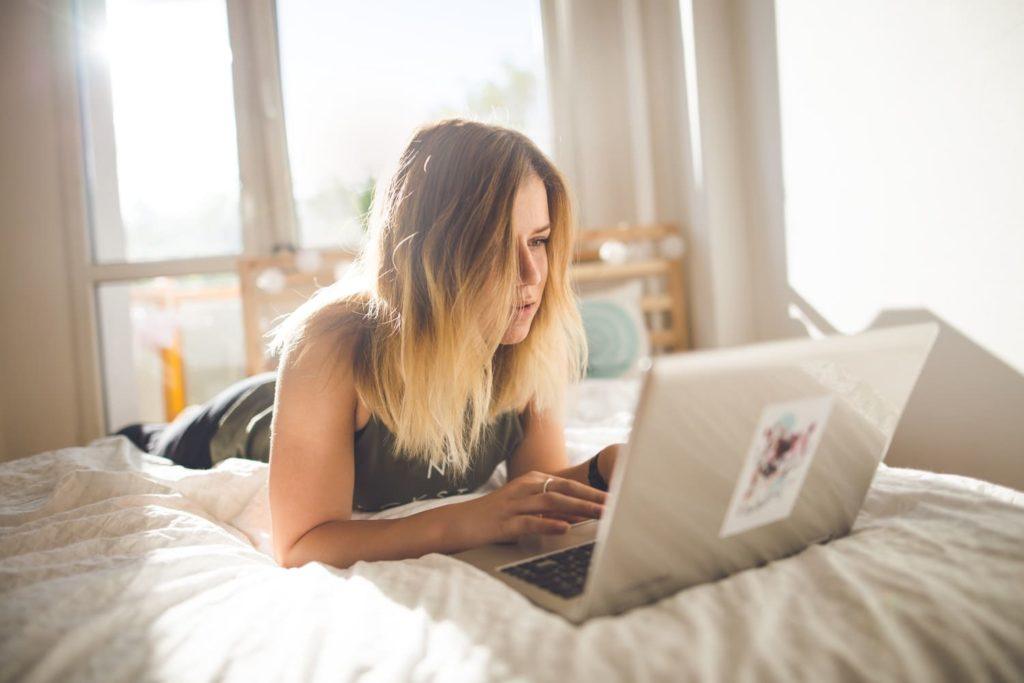 Lighting
Lighting is so important to create an ambiance in your room. That warm, cosy glow from a floor lamp can make your bedroom feel so much more homey.
And for when you need to be more productive get a desk lamp for your desk. Desk lamps normally shine a white light which helps with concentration so it's ideal for study.
And of course, fairy lights, the ultimate lights for any bedroom. Great for creating both a cosy glow, but also perfect for adding a little personality and fun to your room.
To save on space you can always buy lamps that attach to the walls. That way they only use wall space that would have otherwise been empty.
Having more than one main light not only helps create ambiance but it means you can also place them in more practical places. No one likes to get up to turn off the light!
Oh, and don't forget natural lighting!
The more light you can let in, the larger, brighter and more open your room will appear. So remove those bulky curtains that cover up half the window even when they're open and replace them with sleek roll down blinds.
Mirrors
Mirror mirror on the wall, please make my box room seem less small.
Mirrors are amazing at making rooms appear larger — even when it's not! If your room doesn't come with a full-length mirror, I assure you, you will miss it.
Luckily, there are plenty of cheap mirrors out there so you don't need to splash the cash but it will make all the difference to your room.
The best place to put your mirror can depend on your floor space, but a great space saving idea is on the back of your door. There's always room to stand behind it (because it has to swing open, duh) and it's vertical space that isn't likely to be used.
It will also allow light to bounce off it and make the room seem larger. Perfect!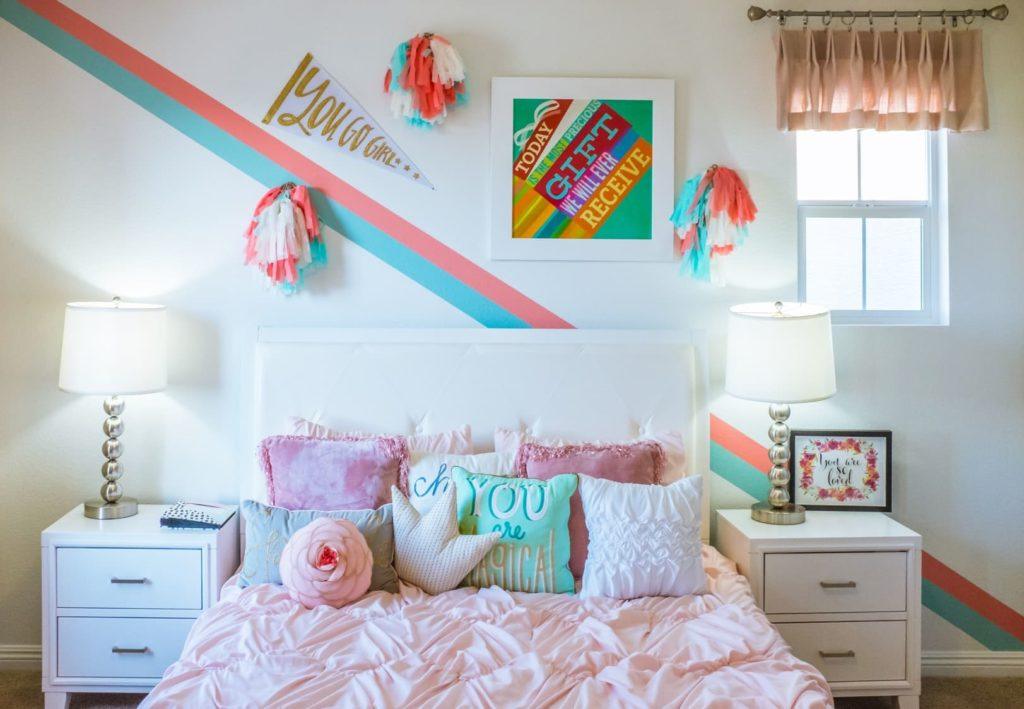 Wall Space
Think about it, you probably have a lot more free wall space than you do floor space or desk space. So use it.
Utilise every inch you can. But don't overcrowd it or you'll end up making it feel smaller and more cluttered, the opposite of what we want to do here.
There is a whole world of Pinterest boards out there for small bedroom ideas for both decor and space saving ideas.
Study Spaces
Some of our favourite ideas are for creating the perfect study area, which is vital for your student room.
My favourite idea is to create a giant blackboard, corkboard or, if you are extra crafty, a command centre above your desk.
This means you don't need to have every item of paperwork or notes on your desk and also helps productivity if you can organise things that will be in your direct line of sight. We will talk more about study spaces later.
Shelves
Can I get a Hell Yeah for shelves? If you're allowed to — yes, you have to check! — put shelves up. Shelves are the answer for your storage space prayers.
Check for unused spaces like above doorframes, or corners. Make one right beside your bed to save on a bedside table taking up that floor real-estate.
Or, if you're the creative type, use them as both storage space and for decorative purposes. Cube shelves are great at making feature on your wall and for storing your trinkets.
Entertainment
Again, if you can, hang your TV and game consoles on the wall. That will save valuable desk space and also keep your desk for studying only. It's a good idea to try and separate the two so that you can have a chill area and a study area.
Walls are where you can really save on space and let your personality shine through, so use them well.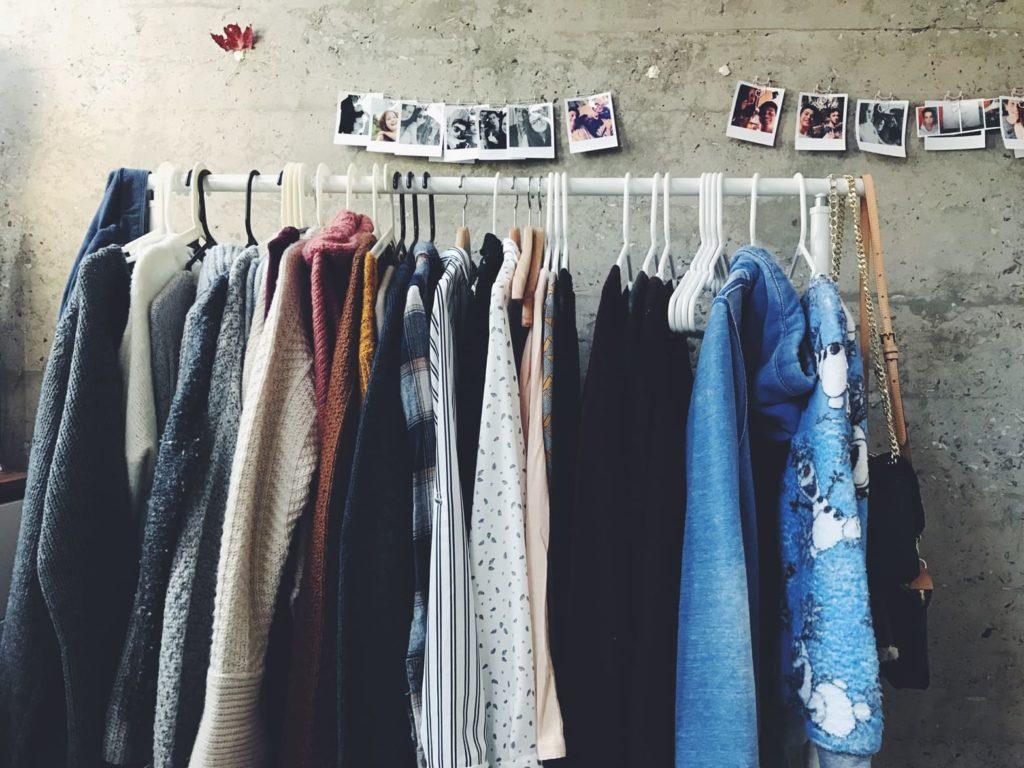 Extra Storage Space
Making even more space in your storage spaces is the winner's way of dealing with a small room.
There are a few sneaky places where you use for extra storage space.
Under the bed
An obvious one, of course, but instead of just cramming anything and everything under there why not buy specific boxes and drawers designed for underbed storage. It will be a lot easier to organise and find things if they have their own compartments.
In the wardrobe
Make even more space in your wardrobe by adding extra hooks to the back of the door. A lot of the time your clothes will only take up half of the vertical space in your wardrobe so why not double up on this with hooks or adding an extra bar across it for hangers.
Drawers
Again storage is already their sole function. But to utilise it even more use drawer dividers. This is especially good for your study desk to keep everything organised as well as filed neatly away, but also works for your clothes.
Back of the door
If you aren't using the back of your door to hang a mirror as we suggested (rude!) then we strongly suggest you buy a door hanger, perfect for hanging your bulky coats and jackets, or even your umbrellas and keys.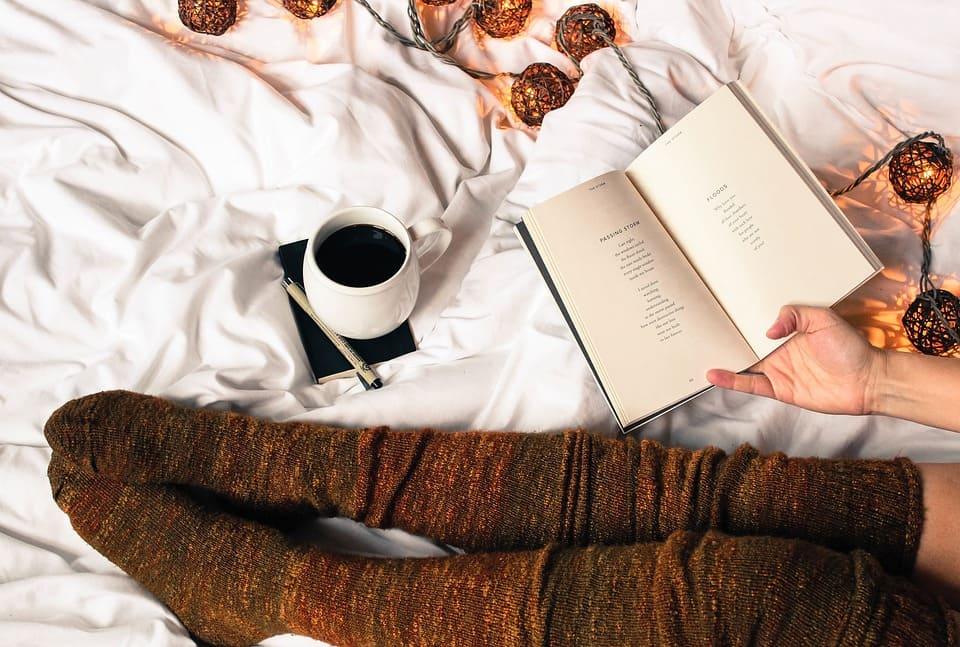 Furniture
With small rooms, you can only fit a few items of furniture so it is essential to make the most of them.
Your bed
Your bed is, in many people's opinion, the most important thing in your bedroom. (Agreed!) But it serves another function in most uni rooms too — a sofa. A place to chill out in the day and invite your new roomies in for chats.
To make it multifunctional, try and make it into a daybed.
If it isn't already against two of your walls try and create a headboard and a footboard to give it a more sofa-like feel. Then add extra cushions for during the day so you can sit up on it comfortably to either hang out on it, watch tv, or chat to friends. Then whip the cushions off when it's time for bed.
Your desk
This is a whole other article, but you have got to make your desk as efficient as possible. It will take up a big part of your room so you need to make the most of it
Read our article here on how to handle a cluttered desk space and watch this space to find out how to make the best study space for your uni room.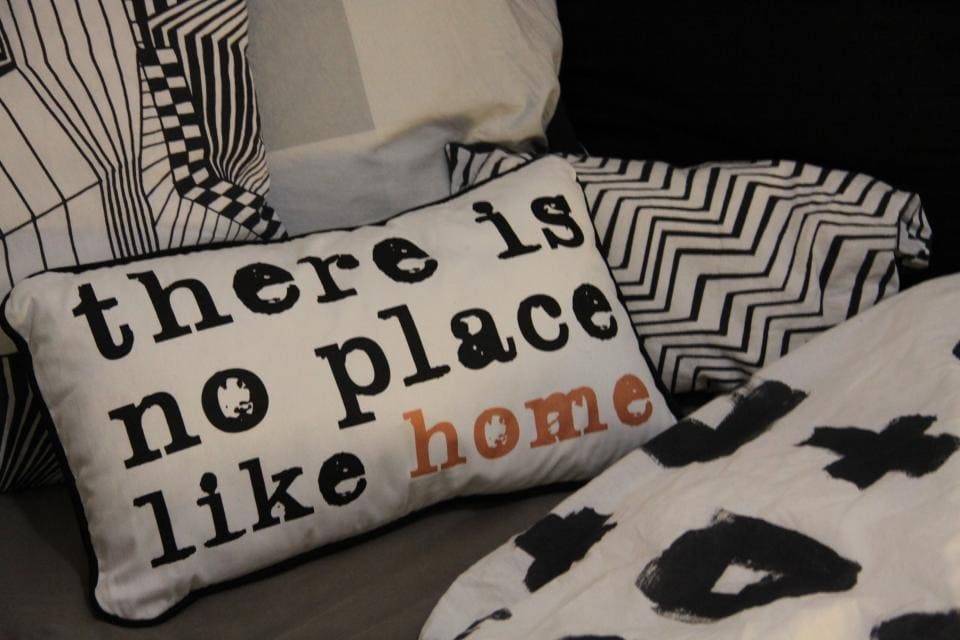 Decor
Depending on what style of room you want — whether it's going to be cute and cosy, cool and contemporary or chilled and comfy — decor is how you achieve it.
And there are so many options on how to do it for big budgets to zero budgets.
As we've previously discussed, lighting can make a world of difference to your room. Fairy lights, neon signs, candles (check you are allowed these, and if not use electric), brightly coloured string lights, light boxes. Not only are they functional, but they're so pretty too. Double win!
Furnishings are what makes your room you.
Think cushions, duvet covers, rugs, plants, curtains, all of your trinkets and mementoes and photographs. These are the things that will make you feel at home and comfortable in your new room. Whether you follow a theme or just follow your heart these are the finishing touches to make your room complete.
Storage Units
For all the things you brought with you that you just can't find the space for, there is the option of hiring out a storage unit.
These are great for keeping the larger items that just aren't needed daily. We're talking about your skis, camping gear, giant winter coats, your childhood bear!
Luckily with storage units, you can store it all for as long as you need and get it whenever you want, all in a handy location.
Now that you know how to set up your uni room to make the most of your space and also make it comfortable, you're ready to embark on your new journey.
If you are interested in hiring a storage unit find out more information here or call us on 0141 280 887.
Please fill out our contact form below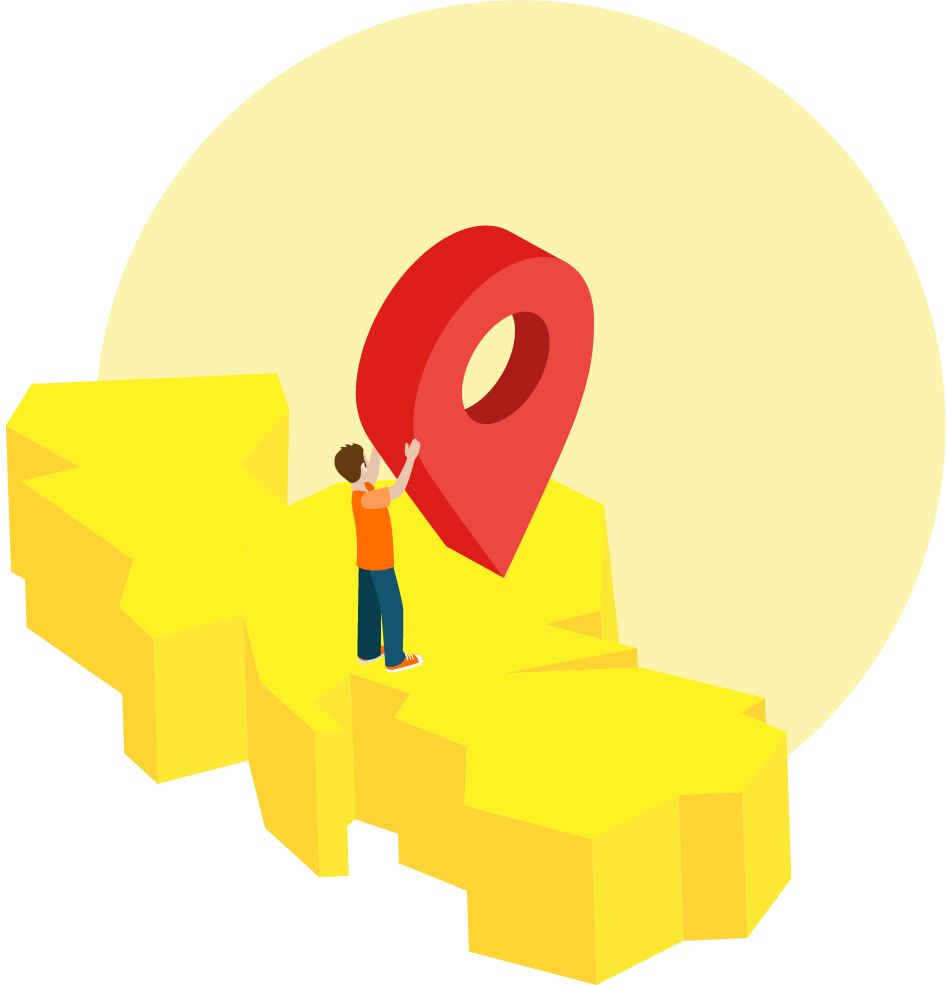 How Much Storage Do You Need?