How To Store Makeup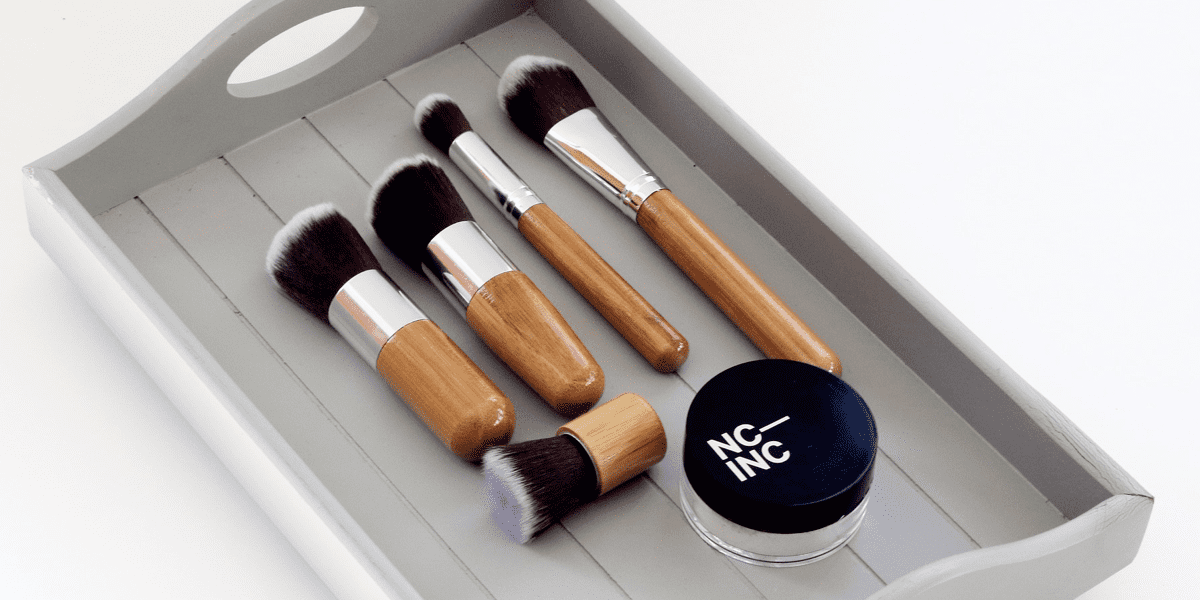 Are you tired of rummaging through piles of disorganised makeup to find what you need? Do you struggle to keep your brushes clean and tidy? If so, it's time to get your makeup collection under control! Proper storage is essential for maintaining the quality and longevity of your cosmetics. Not only will it save you time and frustration, but it will also help you avoid bacteria build-up and other hygiene issues. In this article, we'll explore creative ways to store your makeup and brushes like a pro.
A few brushes, a mascara and a palette can easily spiral out of control. What was a basic kit is now not far from your own private Boots store.
There are a lot of clever solutions as to how you can organise and declutter bathroom cabinets, bedroom dressers and whatever other surface you've designated as the 'get ready corner'. For this article, we've gathered a few of the storage tips we swear by.
How To Store Makeup Brushes
Having the right tools to achieve flawless makeup looks is essential, but it's just as important to take steps to properly store your brushes. Here are a few tips. Firstly, make sure your brushes are clean and dry before you store them. This means washing them periodically and allowing ample time for drying.
Next, store your brushes in an upright position in a breathable container; this will allow better air circulation, reducing the chance of bacteria build-up. Keep brushes out of contact with extraneous substances like lotions, perfumes, or hairspray. Finally, consider using paper towels near your brushes to effectively absorb moisture and keep everything organised. These simple steps can help ensure a longer life for your beloved makeup brush collection!
How to Store Lipstick
Lipstick is a staple of any make-up collection, so it's important to know how to store your lipsticks to ensure they last for as long as possible. The best way to store lipstick is in a cool, dry place away from direct sunlight. Keeping your lipsticks stored in a make-up bag can be useful as it allows you to keep them all together in one place and transport them easily. Often, however, air conditioning and temperature fluctuations inside the bag can cause your product to spoil quicker so try to keep the bag away from these environmental changes. It's also recommended that after each use you wipe off the top of the tube with a tissue or make-up remover before putting the lid back on, to prevent any external bacteria from entering and spoiling your product. Following these simple steps will help you preserve your lipstick for much longer!
How to Store Mascara
Mascara is a staple makeup product and one of the easiest ways to add instant definition to your eyes. But if you want to get the best from your mascara, it's important to store it in the correct way. The key thing to remember is that mascara should always be stored away from direct sunlight. Keeping it away from heat, humidity and dampness will also help keep it fresh for longer. To further extend your mascaras lifespan, make sure you tightly screw on the cap after each use. This prevents air and bacteria getting inside which can cause it to dry out quicker and cause eye irritation. Taking a few simple steps when storing your mascara will mean you can keep it looking its best for longer!
How to Store Foundation
Storing foundation is a crucial step in ensuring that it lasts longer and can be used safely. To ensure this, you should make sure to store it away from direct sunlight or any moisture. Foundation bottles are best placed in a dark, cool area. It is also important that the container of the foundation is properly closed when not in use. This will keep air and bacteria out and prevent the product from going bad. Properly storing your foundation means that you can use it for a longer time which helps you save money. Storing your liquid foundation upside-down helps to prevent separation.
How to Store Eyeshadows and Powders
When it comes to powder cosmetics, proper storage is essential to ensure the longevity of the product and maintain its quality. Eyeshadows and powders should be stored in a cool, dark place to avoid light exposure, which can affect texture and pigmentation. Also, it's important to close any containers firmly after each use to prevent contact with dust and other foreign particles. If you own palettes with removable pans of colour, it's also essential that these are replaced properly as they can easily slide out or even break if handled without caution.
Finally, for eyeshadows that come in jars made of glass, give them an extra layer of protection by placing them inside their original boxes or wrapping them with a cloth before storing away in the cupboard. Taking these simple steps will go a long way in helping your eyeshadows remain fresh and vibrant just like the first day you purchased them!
You can also sort your palettes on a vertical organiser. This way you'll be able to see all your palettes when you're picking your daily colours. You can find a wide range of palette and other cosmetic organisers on Amazon as well as in TK MAXX, Primark and in your local IKEA.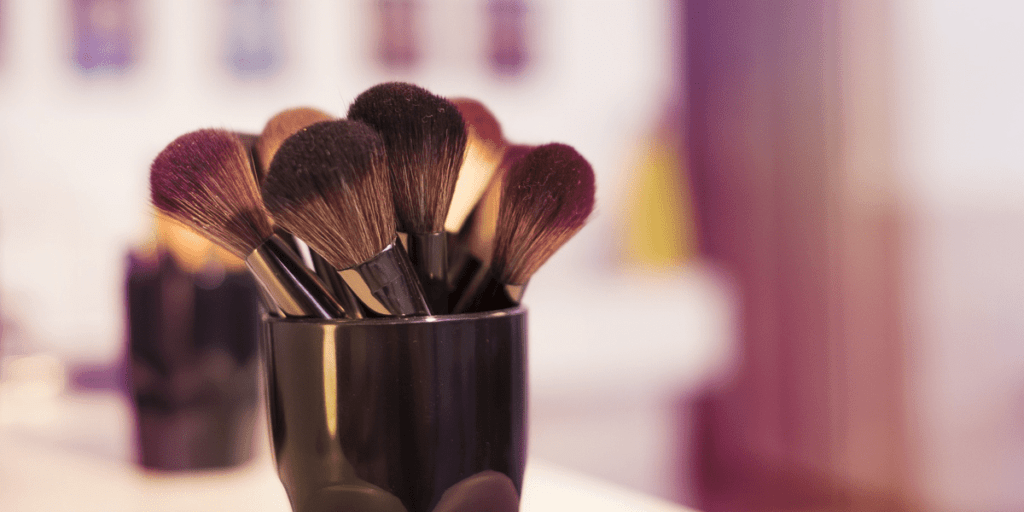 Where To Store Makeup
Now that your makeup palettes and your brushes are organised, it's time to organise all the other items and accessories you have lying in or on top of your makeup drawer.
As a first step, it's always a good shout to clean out and categorise your makeup. When doing this, you might also want to check the expiry dates. A lot of makeup products have relatively short life spans so chances are — if you're a fan of new products — you'll have quite a few items that are out of date.
When categorising you can sort into whatever works for you. You can sort your items according to the type of makeup (skin products, lipsticks and gloss, blush and bronzer), the occasion (everyday, party, weekend) or however else will work for you.
Once you have a somewhat clear overview of how much makeup you need to store, it's time to find some containers where you can store it in. It's always a good idea to get stackable containers so your makeup takes up as little space as possible.
Dresser Organisers
If you have a dresser or a vanity table, consider getting an organiser to store your makeup products. There are various styles to choose from, including acrylic and wooden organisers with multiple compartments of different sizes to fit lipstick, eyeshadows, and other makeup products. The advantage of using dresser organisers is that you can easily see and access everything without having to rummage through a pile of products.
Cupcake Stand
Cupcake stands can be repurposed to store your makeup products creatively. You can use the tiers of the stand to store your products by category or brand. This storage option not only saves space but also adds a touch of elegance to your vanity table or dresser.
Clear Drawers
Clear drawers are another great option for storing makeup products. These containers can be used to store your makeup products by category or by brand. You can also use drawer dividers to create smaller compartments for individual products. The benefit of using clear drawers is that you can see all your makeup products at once, making it easier to decide on what product to use.
Lazy Susan
A Lazy Susan is a rotating tray that can be used to store makeup products, making it easier to reach for items on the back of the tray. Simply place all your products on the Lazy Susan and rotate it whenever you need to access a product. This storage option is ideal for those with limited space on their vanity table or dresser.
Hang Them Up
If you prefer to keep your makeup products off your vanity table or dresser, consider hanging them up. There are various hanging organisers that come with hooks or adhesive backings that can be attached to the back of your bathroom or closet door. These organisers can also be used to store your brushes, making them easily accessible whenever you need to use them.
Cookie Jar
Yes, you read that right! A cookie jar can be used to store your makeup brushes creatively. The mouth of the jar is wide enough to fit a range of brush sizes while keeping them upright and organised. The added benefit of using a cookie jar is that it adds a fun and quirky touch to your vanity table or dresser.
Ice cube Trays
Who knew ice cube trays could be so versatile? If you have a small to medium-sized makeup collection, this could be the perfect solution for you. Simply pour your products into each compartment and voila! You now have an organised and compact storage unit. Not only is this method space-saving, but it's also affordable and easy to clean. Plus, you can store similar products together to make your routine even smoother. For example, use one tray for lipsticks, another for eyeliners, and a third for blushes.
Mason Jars
If you're looking for a chic and rustic way to store your makeup, mason jars are the perfect choice. They come in a variety of sizes, so you can customise your storage to fit your needs. Use tall jars for makeup brushes, shorter ones for lipsticks, and wide-mouth ones for palettes. For an extra touch of elegance, you can even decorate the jars with ribbon or twine. Not only do mason jars look great on your vanity, but they're also a sustainable option, as they can be reused again and again.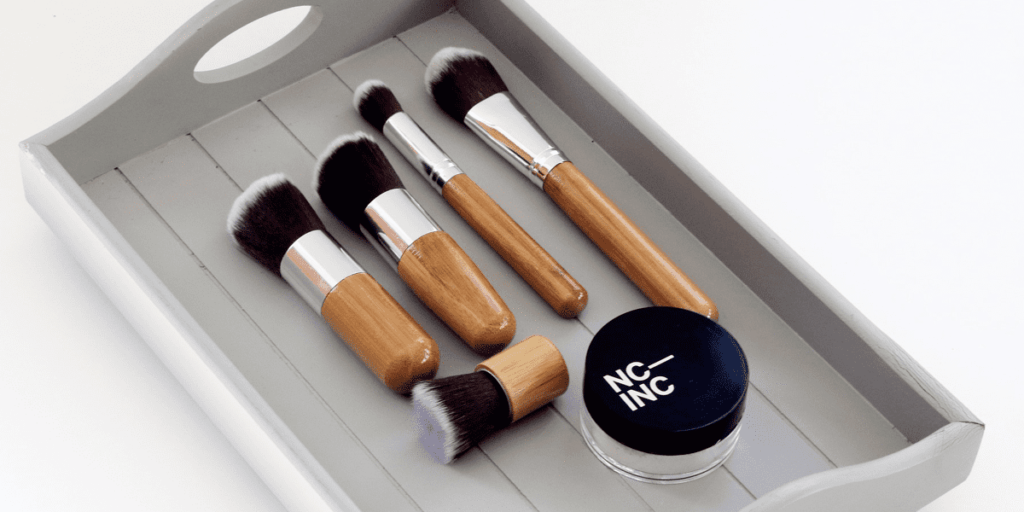 If you want some extra room in your bedroom, throw some clothes and things you don't use into boxes and ship them off to a storage unit. This way you'll have more space for the things you use all the time and you can easily do some serious decluttering without worrying about getting rid of things you aren't sure you'll use again.
We've got a wide range of storage units in Cambuslang, Paisley and Glasgow — all at competitive prices. Check them out today or get in touch to see how we can help you with your storage needs.

Please fill out our contact form below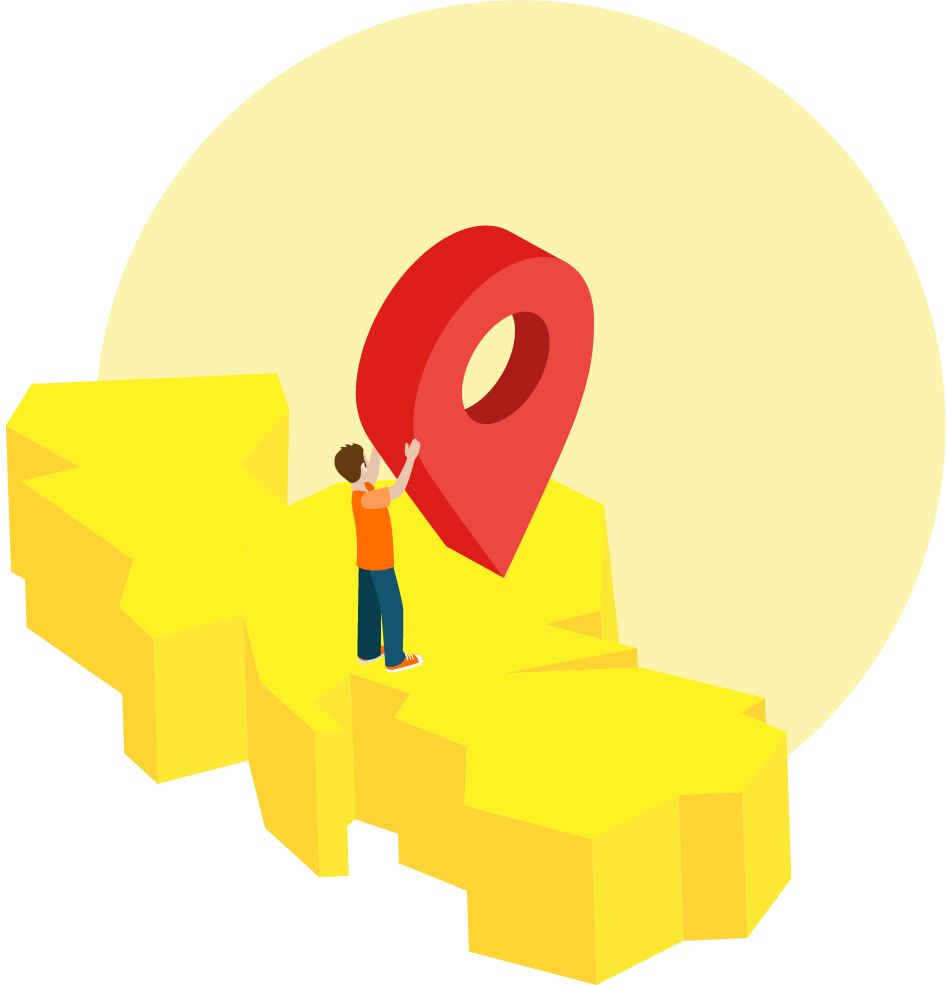 How Much Storage Do You Need?