What Size Storage Unit Do I Need?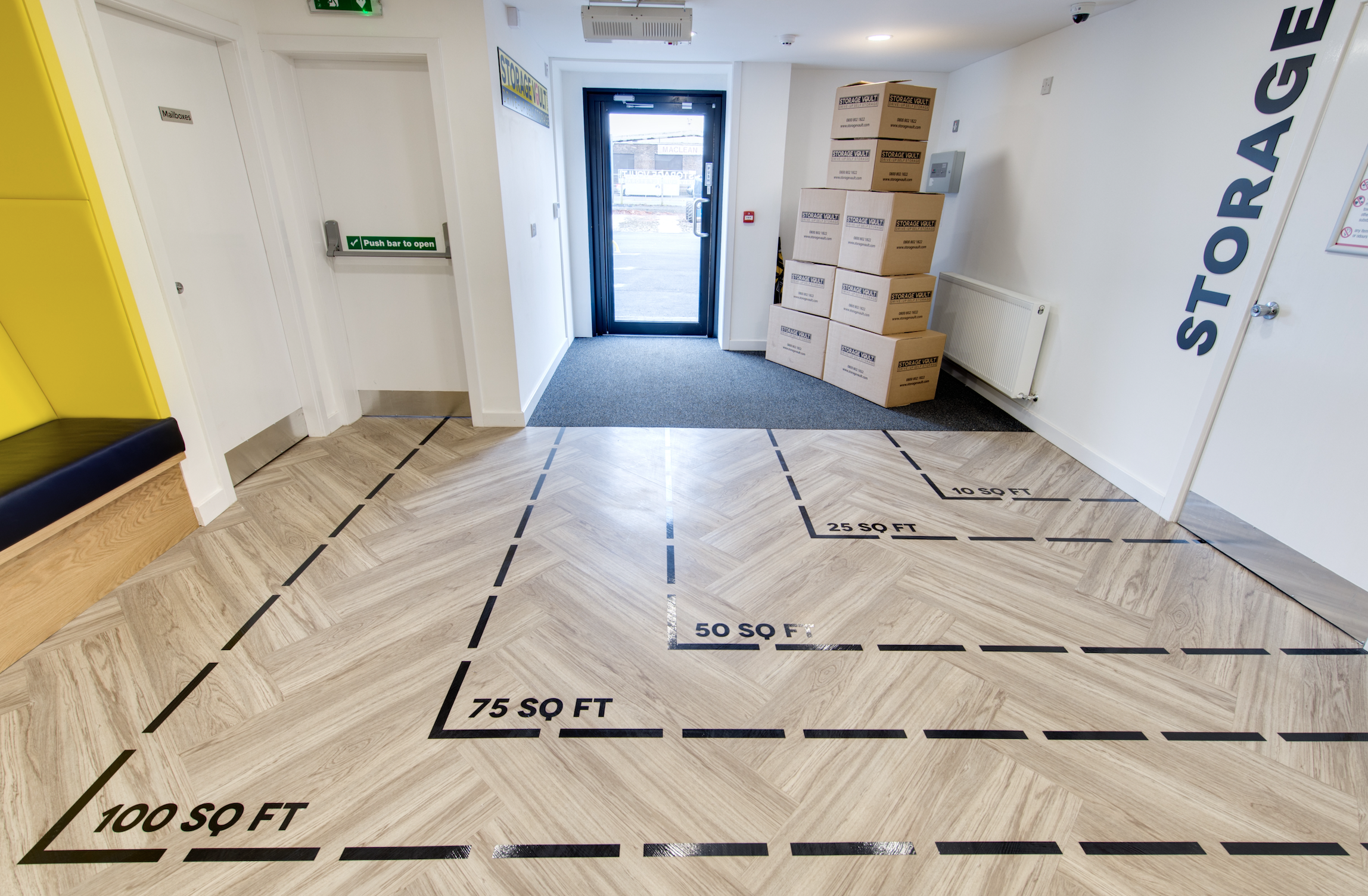 Finding the Right Size for Storage
Choosing the right sized unit is important, as you don't want to underestimate and have all your things packed in so tightly that you can't find anything. Pick a unit that's too big, and you're paying extra for space you don't need. So how do you get it right? Here are some tips that might help.
The first question you should ask yourself has to do with what you hope to accomplish with your storage unit. Will you be leaving things there indefinitely, or will you be moving things in and out constantly? Will you be storing a car? Do you only need the unit for a short time while you're moving or staging your home for sale? Do you need it to store inventory or supplies for your business? Once you've answered these questions, you're ready for the next step.
Decide exactly what you want to store and make a detailed inventory. You can do this on paper, you can use a video inventory, or you can make a digital inventory. However you do it, make sure that you know the contents of all of the boxes or storage tubs that you're using. A detailed inventory will not only allow you to keep track of things, but it will also allow you to find specific items easily when you need them. An inventory can also help you with your insurance company if your belongings are stolen or damaged while in storage or transit.
Calculate the Size Unit You'll Need
Once you're set on what you need to store, you can start to calculate what size unit you'll need. Here's a guide to the sizes typically offered and how much each size can hold.
Extra Small – 10 sq ft. – This one is about the size of a phone box, and can hold a set of golf clubs, books, personal items, or 15 – 20 moving boxes.
Small – 25 sq. ft.– This is about the same size as a garden shed. It can hold a dresser, a small mattress set, and a variety of small boxes. This is perfect for storing seasonal items like gardening tools, holiday decorations, or office supplies.
Medium – 50 sq. ft. – Picture a small transit van. This unit can accommodate the contents of a medium sized bedroom, or about 100 moving boxes.
Large – 75 sq ft. – This unit is the size of a large van. If you need to store the entire contents of a small apartment, this one should do nicely.
Extra Large – 100 sq. ft. – About the size of a luton van, this unit is large enough to store the contents of 3 bedrooms. It's also great for items like televisions, pianos, couches, or tables.
If you have trouble visualizing how big these units are, visit a storage facility and see for yourself. Another idea is to place masking tape on the floor of a spare room to create an outline of the unit you're considering. Then place your things inside the outline you've created to see if they fit.
Reasons to Go Bigger
If you're still not sure about the right sized unit, it's better to choose a bigger one than you think you need. Once you have your things moved in, you'll be able to quickly tell if you've made the right choice.
If you're planning to frequently access items in your storage unit, you might want a bigger size, so you can have some empty floor space to move around. That way, you won't have to unload the whole unit when you want to access just one or two items.
Check and compare the prices. If the storage facility you select has a lot of empty larger units, you may be able to negotiate a better price than the price for one of the smaller units.
What types of storage are there?
Storage units are ideal for storing personal items you don't often use or things you have no room for in your home. Perhaps you've recently moved and need to store items you won't be needing right away. Examples would be gardening equipment, holiday decorations, sports gear, or seasonal clothing. Maybe you just need to declutter your house, or you need to stage your house for sale, and want to remove extra furnishings that may make the house seem smaller than it actually is.
Storage units can provide your business with a space to keep important documents, surplus office furniture, and excess inventory, allowing you to free up space in your workplace. It's also a great place to keep extra office supplies or materials you may need for manufacturing. Whatever your business needs, storage units can help your business to stay organized and efficient.
Final Words
Choosing the right size storage unit can be tricky. Understanding the capacities of the different sized units and determining exactly how you're going to use the unit will help you to make the right choice.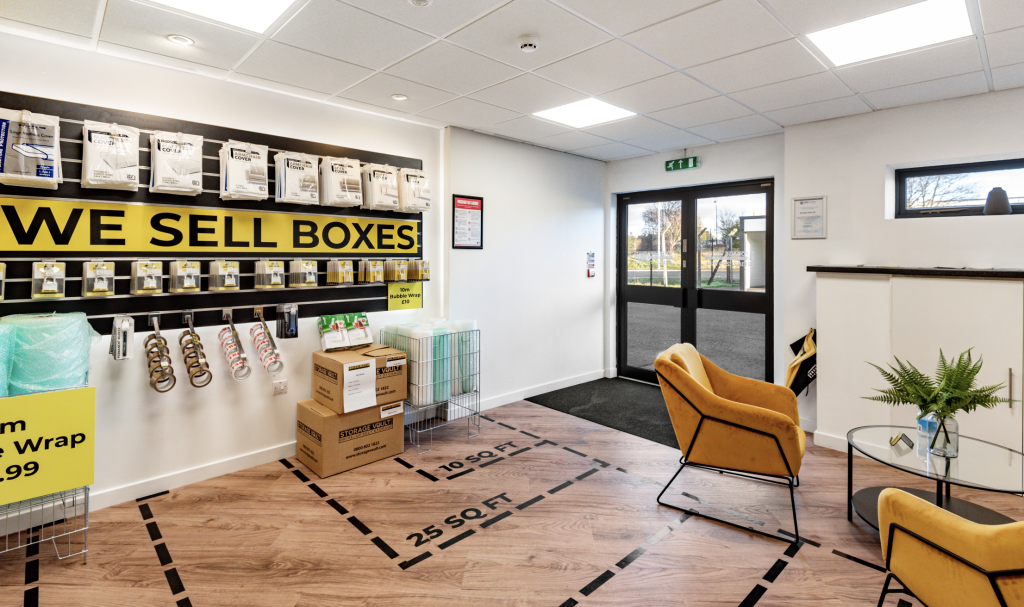 Finding a Self-Storage Unit
If you need help deciding on the size of your storage unit, check with us at Storage Vault. We have 15 locations throughout Scotland, so we're bound to have a facility close to you. We offer the best in self-storage security to give you peace of mind, knowing that your items are safe and secure. In addition to our storage units, we carry a wide range of packing materials including boxes, tape, bubble wrap, padlocks, and more, all stocked in our on-site shops. With our month to month rental agreements, we can offer you a storage solution for your home or business for a month, a year, or even longer.
For more information about the storage services we offer, give us a call at 0800 802 1822, or visit our website.  Better yet, stop in for a chat with one of our team members and see for yourself!
Please fill out our contact form below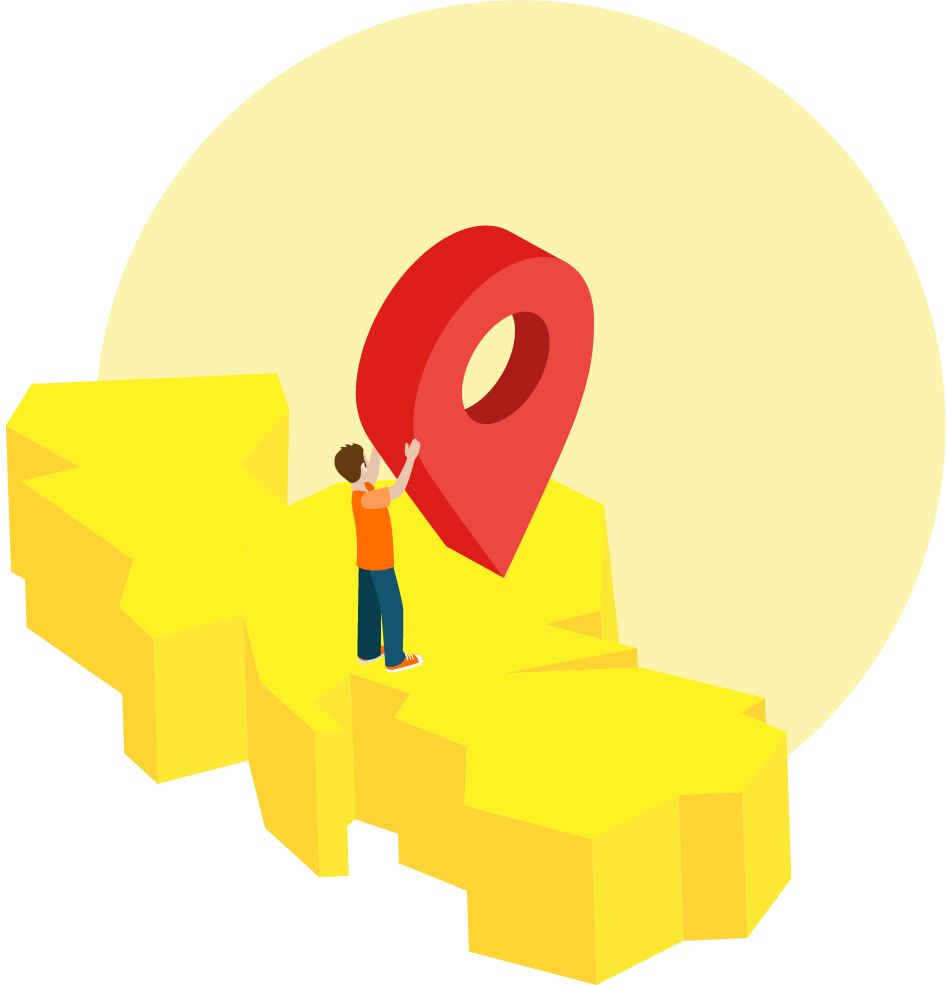 How Much Storage Do You Need?