News, - 18 July 19
Storage Units Bearsden
Are you struggling to find room to manoeuvre around your home or office? It might be time to start looking at space-saving solutions. With our location in Bishopbriggs, our storage units in Bearsden are one such solution that will leave you with a less cluttered, more spacious home or business.
No one sets out to accumulate too many items, but it happens regardless. Over the years, you'll collect a ton of furniture. It is hard to get rid of a lot of it. For example; you'll move home and find you don't want to let items go, or you'll inherit furniture that holds sentimental value. While the obvious solution for many space-saving problems is to donate or discard items, it just isn't possible in every case. Sentiment aside; you may find that you'd regret letting go of items. While that office desk maybe isn't useful to your business right now, there may be a time when you decide to expand your team. In that instance,  you'd be kicking yourself for getting rid of it. We're not suggesting that the only solution is to clutter your home. Instead, you should make use of our storage units in Bearsden.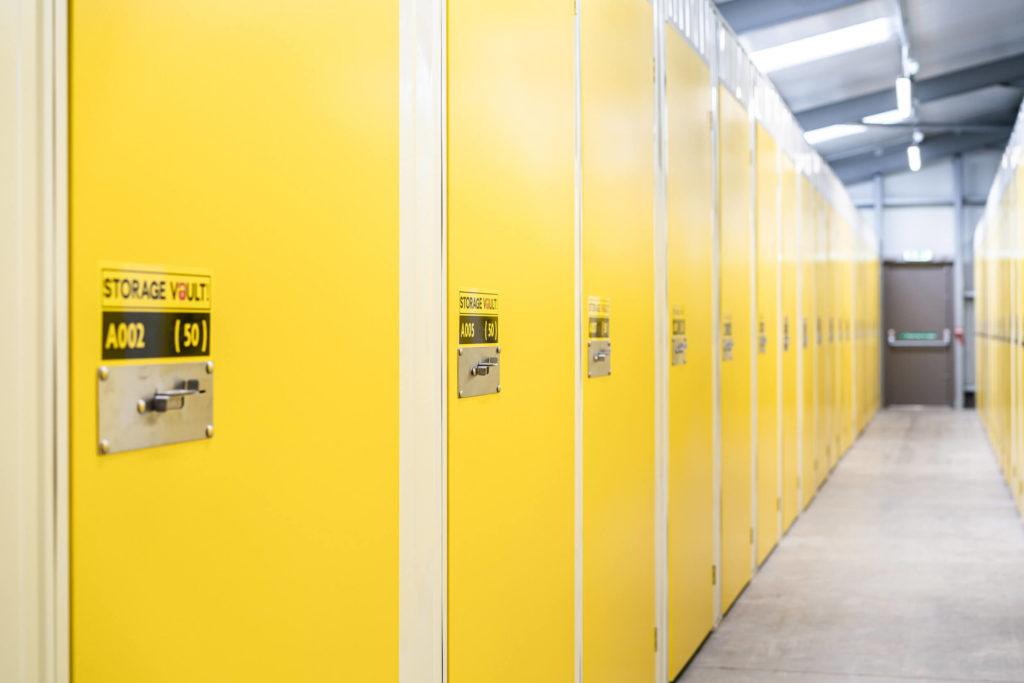 Out storage units in Bearsden can make a world of difference. Suddenly, you'll have an external space to cram full of as many items as you want. We can provide clients with a variety of sizes of storage unit; meaning we accommodate anyone regardless of how much or how little they want to store.
Now we know how it is. Some of you may have watched reality TV shows like Storage Wars or Storage Hunters and got the wrong impression about storage units. A storage unit isn't just meant to store suspiciously expensive relics and vintage vehicles. Also, we won't allow a TV crew to come in and auction off your stuff. In reality, the storage units in Bearsden that Storage Vault provide are secure, convenient and well priced. We provide security around the clock with our CCTV system and our keypad entry system. No one will be able to access your items without your knowledge.
However, we do make it super easy for you to be able to access your items. Ever had the sudden and inexplicable urge to reorganize your living room in the middle of the night? No worries. We provide 24/7 access so that you can grab your items at unsociable hours if you so desire. This is particularly useful for those smaller business owners in Bearsden. If you want to keep your stock in a secure external storage unit, you don't have to worry about order fulfilment issues due to storage unit access. You can come in whenever you want. For similar reasons, it's also a great place to store paperwork. It means you aren't cluttering up office space, yet still have easy access.
Our storage units in Bearsden are suitable for a variety of clients. It's not just homeowners and business owners that can make use of our storage units; anyone can. If you're a student looking to move into or out of dorms, our storage units will make your life so much easier. Instead of dragging your furniture back to your home from your dorm, you can keep them in storage close to your university.
If you think that our storage units in Bearsden are the solution that you've been looking for, make sure to get in contact. Our team will happily advise on what size unit will best fit your needs and offer you an accurate quote. Additionally, you can check out our price calculator on our website. We can be reached via our contact form online, or via the phone on 0141 280 8887. While our storage access hours are 24/7, our office hours are not. So, be sure to check our opening hours before phoning.