News, - 26 June 20
Storage Parkhead
It's officially Summer and now is the perfect time to make use of our storage in Parkhead. Whether you're moving home, heading back to the office or moving out of dorms; Storage Vault is the perfect solution for your storage needs.
Summer is a time of change. For children and teenagers, it's a much-needed break from education before they move onto the next step. However, it's not just a transition period for those who are under eighteen. During this season, people move to and from university and college. Leisure-oriented businesses go through their busy season and have to adapt their teams to match the increase in demand. Many people decide to take time off work during the Summer as it's a great time to move house. Others take the time to organise their homes in Summer as after Summer it's suddenly Christmas in the blink of an eye. In all these instances, our storage in Parkhead could be extremely useful. Yet, we've found that not as many people take advantage of storage solutions. Why suffer through trying to manoeuvre these situations alone when you have extra help available?
You'd be surprised at just how helpful a storage unit can be. As we've mentioned previously, there are so many situations in which our storage in Parkhead would make the world of difference. However, there has admittedly been a lot of 'bad press' in regards to storage units in general. There is no need to worry. Our storage units are nothing like what you see on television. Your items aren't left to rot in a decrepit old cupboard that looks like it belongs in a haunted house. We won't auction your stuff in an overdramatic television show. Storage Vault offers a high-quality storage solution that keeps your items tightly secure. You'll be given a clean extra space so that you can keep your home, dorm and office, properly organised instead of in a constant state of organised chaos.
So why opt for Storage Vault for your storage needs in Parkhead? Well, we offer a high-quality, flexible service the likes of which you won't see elsewhere. What do we mean by flexibility? For example, many storage places offer a limited time in which you can come in to drop off and pick up your stuff. We've found that this usually manifests as a 9 am to 5 pm timeframe. This is obviously not ideal for those who work in an office, go to classes or for those who need it after business hours. Storage Vault don't have these same limitations. We offer our services around the clock. You can pick up your stuff at 7 am and drop things off at 11 pm if you desire. This is due to our secure keypad entry system giving you the flexibility to access your storage unit whenever you want.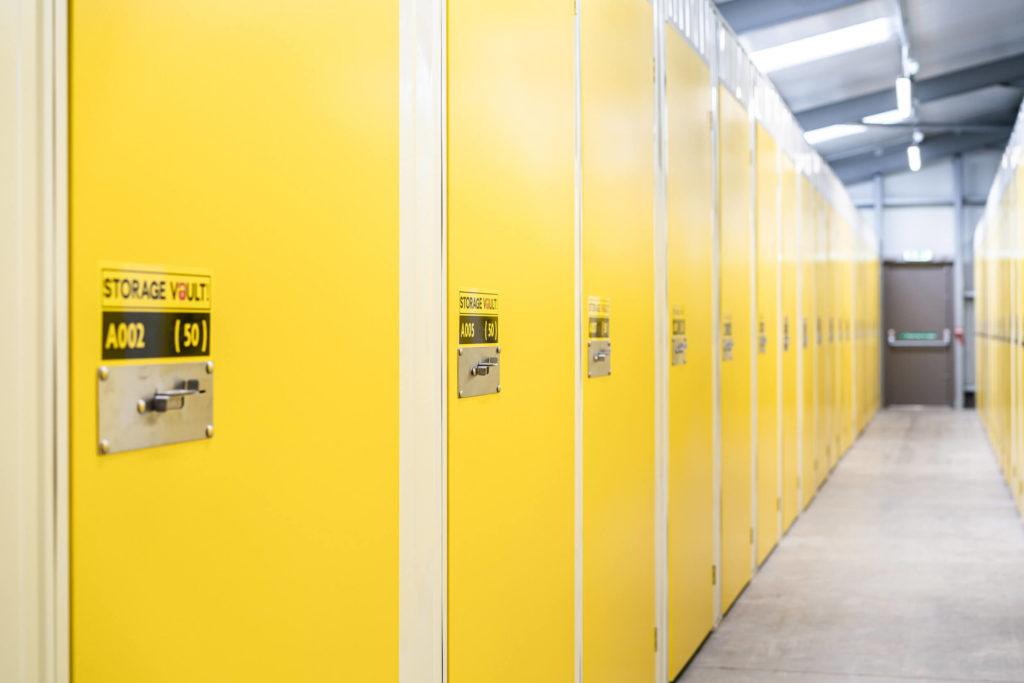 However, that's not the only way in which our storage in Parkhead offers flexibility. You only need to pay for the space and time you need. We won't rope you into longterm contracts. Our customers only need to stay with us for as long as they require. Additionally, we also don't require that you pay a security deposit. You can find a full breakdown of our prices on our website. We understand that recent circumstances have meant a need for even more flexibility. Due to Covid-19 we now offer a contactless move-in service that can be completed online and over the phone. So, if you're in need of storage in Parkhead, make sure to get in contact. The nearest Storage Vault location to Parkhead is conveniently located in Cambuslang. If you get in contact with them, the team at that location will be delighted to help.