News, - 02 August 19
Storage Giffnock
Are you in need of a little extra room in your office? Is your home starting to look cluttered? Are you dreading the move back to university with piles of items? Our storage in Giffnock could be the solution that you're looking for.
Throughout your life; you'll end up collecting a variety of items and furniture. You will have a large collection of sentimental pieces that you can't imagine letting go of. You'll horde furniture that is too expensive or potentially useful to just get rid of. So what is the solution? What are you supposed to do if you want to keep items without having them clutter your home or office? Here at Storage Vault, we think the solution is simple; self-storage is the way to go. Our storage in Giffnock will mean that you can safely store items in an external location. Instead of tripping over that antique table and vase, you can keep it safe and out of the way at one of our storage facilities. It's the ideal solution for those of you who need to declutter your home.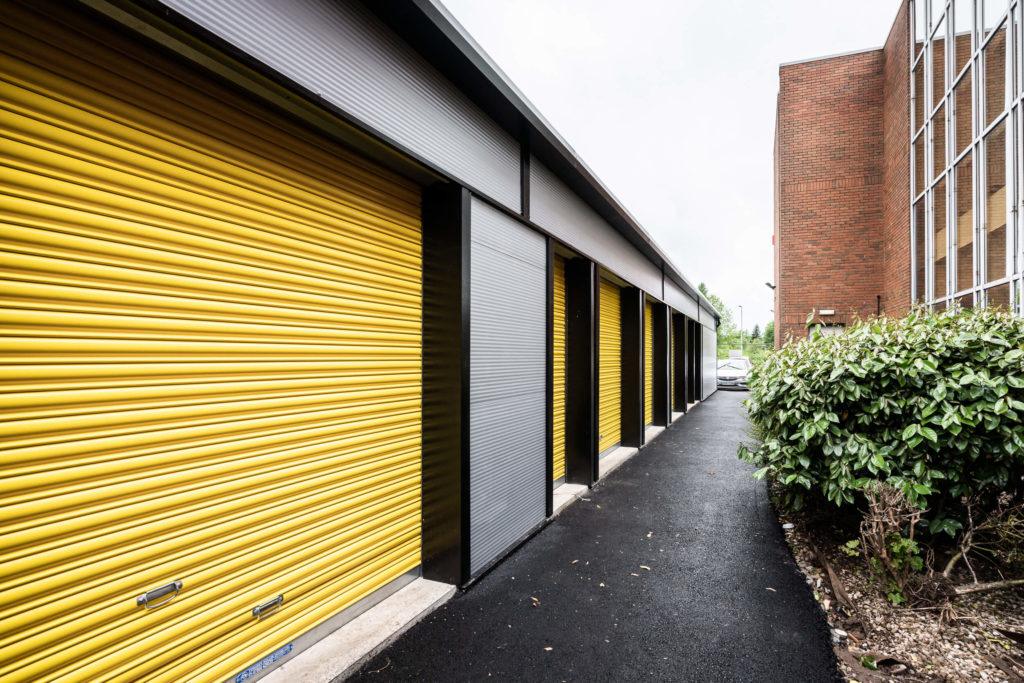 Our storage in Giffnock isn't just useful for those of you who want to clear out your home. Our units can be amazingly useful to business owners. It doesn't matter the size of your business, there is no doubt in our minds that you could probably do with having a little bit of extra space. You'll start off your time in a new office with a well-organised room. Then, you'll find that you need an extra worker. So, you purchase an extra desk. Maybe that doesn't work out? Now you have an extra desk taking up room, but too valuable to simply get rid of. Businesses change and adapt to meet new demands, and your office will need to be able to follow suit. That's why our storage units are fantastic. You can store extra items or paperwork so that they are still accessible, but no longer a hindrance.
If you're running a business that requires the production and storage of stock, our storage in Giffnock is particularly useful. We offer our clients a secure place to store their stock with 24/7 availability so that it can be accessed when required. Our storage locations have key-pad entry and CCTV, so you can leave your items with us safe in the knowledge that they are secure. While our office isn't open 24/7, our unit access certainly is. You can fulfil orders at any time of day as you can conveniently enter with key-pad entry.
It's getting to that time of year when it's time to start looking at university accommodation. Now, we know what an absolute nightmare that can be. Getting everything shifted in one go just makes life difficult. Instead, you can make use of a storage unit with Storage Vault and slowly move your items as needed. Instead of having a cluttered dorm, you can take your time and ensure you have your room properly organised. It then means you also have a place to store your extra items during the summer instead of moving it all back only to bring it back to university.
Our storage in Giffnock can transform your home, office and dorm. If you think that Storage Vault is the solution that you've been looking for, be sure to get in contact. Our team will be happy to advise on sizing options and can offer you an accurate quote. We have a price calculator online if you're wanting to get a basic idea of our costs. For more information, you can fill out our contact form or phone us on 0141 280 8887.