News, - 22 January 21
Storage Easterhouse
January is traditionally the month in which many people try to get organised for the rest of the year. We're here to help. We offer storage near Easterhouse that provides you with extra space to get organised to ensure you have a fantastic 2021.
Decluttering a home is a daunting task for even the most organised of homeowners. Things have a way of creeping up on you, and clutter is no different. While you may have thought you were on top of things, cupboards crammed full of extra items and documents may be there to prove you wrong. While this out of sight and out of mind method works for a while, it will not work forever. This is especially true now as Covid-19 has lead to many of us having to work from home and therefore confronted with the clutter that has built up over time on a daily basis. It doesn't have to remain this way. Our storage near Easterhouse is the solution that will make all the difference.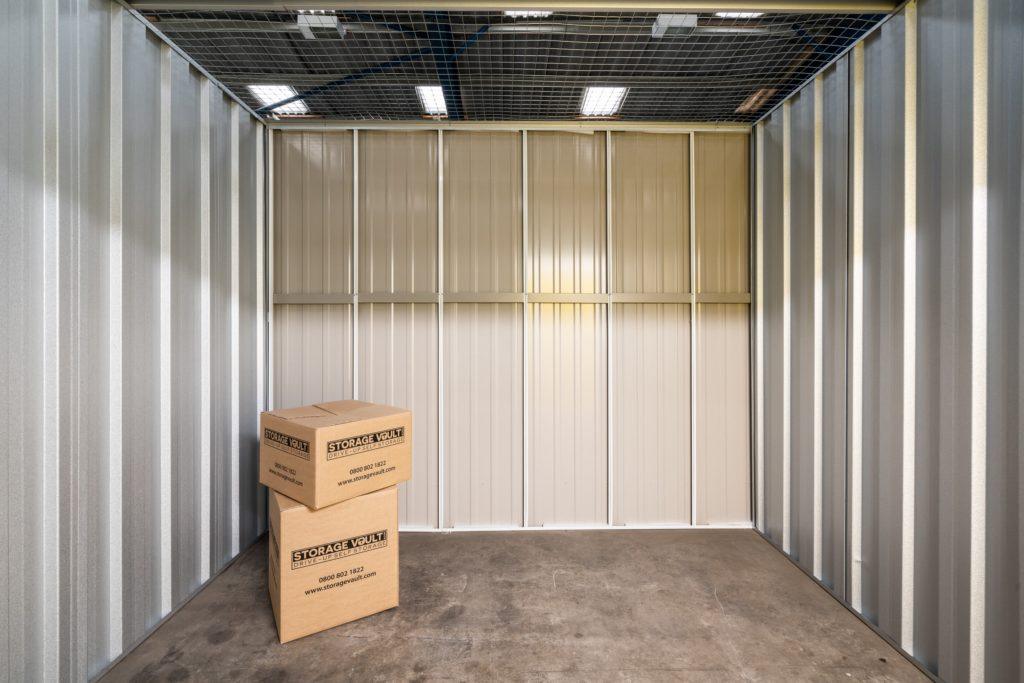 Now, beyond getting organised in a general sense, there are a number of reasons in which you may find our storage near Easterhouse to be especially useful. You may not even have considered storage while in the midst of these, but we thought we'd list them to you so that you prepared for next time. Life is chaotic enough as it is, why make things difficult for yourself when there are ready-made solutions? So, when is our storage especially useful?
When experiencing a major life change
You may have been feeling organized and decluttered until a major life change made you think twice. One big example of this is the birth of a baby. For something so small, they sure come with a lot of accessories that take up a lot of space. Seriously, it is unbelievable how cluttered your home becomes during those early months. However, help is at hand. We provide new parents with extra space, a precious commodity. This is especially useful if you're planning to continue to expand your family in the future. Babies develop quickly, so you'll find you don't need to keep all your newborn items in your home forever. However, throwing them out would mean re-buying things if you have another child. In this instance, our long-term storage near Easterhouse is the perfect solution.
When you feel stuck
It's easy to end up in a bit of a rut when it comes to your home. You may realise that your home needs some serious decluttering and organisation, but simply can't find the motivation. This is when you begin to lose things, miss your appointments and procrastinate on other tasks. While you know you need to get started on organising, you may feel overwhelmed thinking about where to start. Our storage near Easterhouse can be the boost you need. We've given you a clear space to fill so that your personal space can instead be clear; leading to a calmer mind.
When moving or renovating
Moving is a difficult process, even if it is exciting. You may feel the pressure to get it done as quickly as possible and this is fair. No one wants to be stuck in limbo. However, in that rush to move from your old home to your new one, you may end up cluttering your new home accidentally and this become a problem in the long-run. You deserve to live in a calm space. The fun of a new home is that fresh start, you don't want to ruin that. Our storage is the perfect in-between space that ensures you don't end up cluttering your new home.
When you need space in an emergency
Things happen. We don't want to alarm, but sometimes you need to move things out of your home quickly. For example, in the event of a plumbing emergency, you may find you quickly have to temporarily vacate. However, that means leaving a lot of things behind in the hopes that they make it through. After all, you can't drag your couch with you to a hotel. Thankfully, our storage is there to help. You can store things quickly in an emergency in the short-term to get you through.
No matter the reason, if you live near Easterhouse and find yourself in need of storage, never hesitate to contact us. Your closest Storage Vault location can be found in Coatbridge.