News, - 14 August 19
Storage Clarkston
While we all could do with having a limitless amount of storage space in our homes or office; not many of us have the luxury. Thankfully, our storage near Clarkston can give you that extra room you need to live comfortably.
They say that you never really know how much stuff you accumulated until you move house. This isn't really the whole truth. It would be more accurate to say that you're able to stay in denial until you suddenly have no choice but to deal with the number of items you have. We're all subconsciously aware of how many things we have collected over the years. We all have that one drawer, cupboard or room crammed full of items that we don't want to sort through. It's pretty hard to miss that we've collected a lot of stuff when confronted with it daily. You shouldn't wait until you move out to deal with it. Our storage in Clarkston gives you the opportunity to store items in an external location so that your personal space is decluttered.
The obvious solution to eliminating that junk room, drawer or cupboard is to simply rid yourself of items. It's easier said than done. Sadly, we're not all Marie Kondo. When you go to bin things, you'll find yourself giving yourself a number of sentimental reasons as to why not do it. That's not necessarily a bad thing either. There will be items in your possession that may end up gaining value be that monetary or sentimental. There are some things that may end up being useful at a later point in time. This is especially true of a business. While that extra desk isn't useful in the immediate future, later when you add to your team you'll wish you hadn't binned it.
Our storage in Clarkston is the perfect solution. If you're not ready to part with personal items, you don't have to. If you want to keep business investments, you can. Instead of ridding yourself of items, you are merely storing them in a safe space for future use. Here at Storage Vault, we utilise CCTV 24/7. Your items will be well protected around the clock. You can access your items at any time with your unique keypad entry. This means that your personal effects and furniture will be safe but easily accessible to you. Other storage units restrict you to strict entry times, but that isn't the case at Storage Vault. You can collect and drop-off items at your leisure.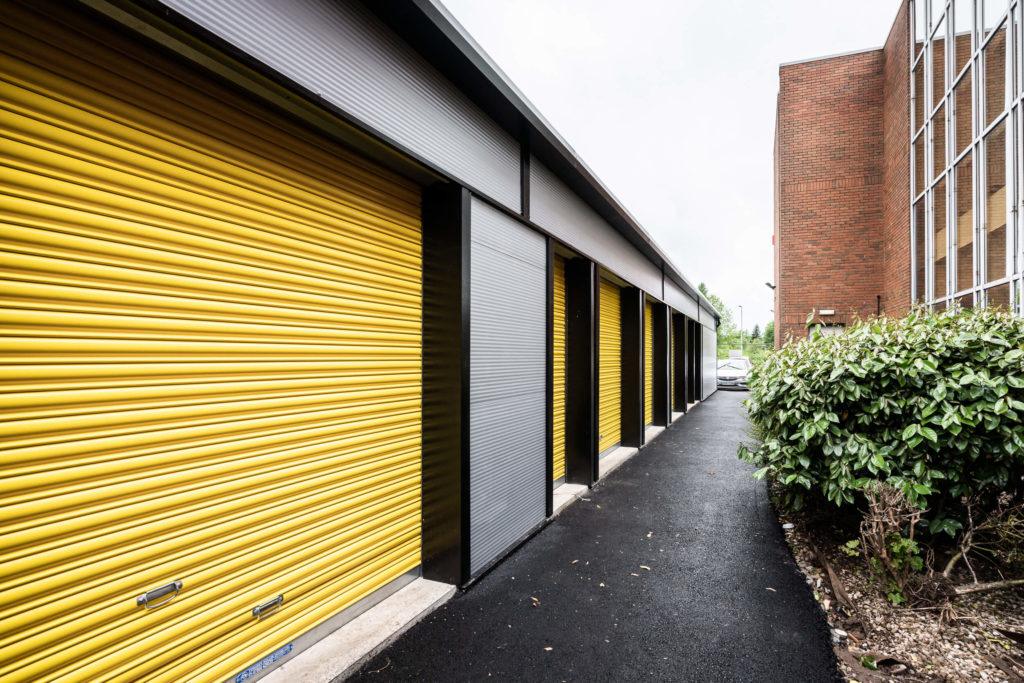 If you're looking to move home or office, our storage in Clarkston is especially useful. It's usually the case that you need to move out within a certain time frame and that doesn't necessarily give you the time to ready your new building for furniture. Instead of cluttering your new office or home with items that you may not necessarily need, our storage in Clarkston can give you that extra flexibility. There will be no frantic rush to sort items, as they will be safely stored away for you to sort through at a later point. If you move into your office and decide you really don't need the extra items, you can get rid of them. The team at Storage Vault don't tie you into contracts. You can stop using our services when you desire.
The Storage Vault location closest to Clarkston is East Kilbride. It is only two and a half miles away. Storage in Clarkston has never been easier or better priced. You can try our unit price calculator to see just how little one of our units could cost you. We have various sizes that can cater to various needs. For any additional information, please feel free to get in contact. Our team is delighted to help.