Our storage units near Easterhouse
Areas We Cover Near Easterhouse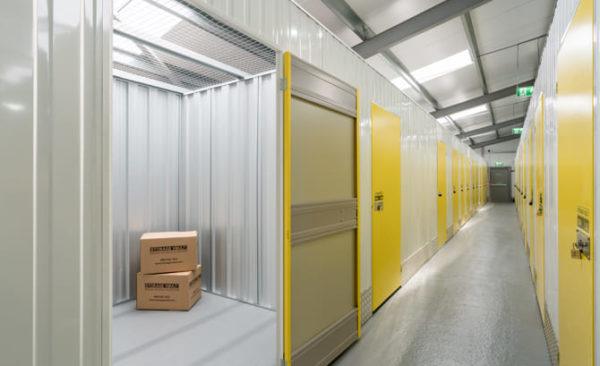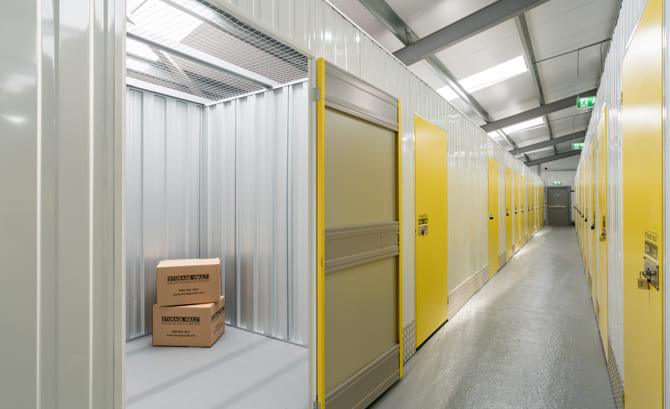 Delivering consistent first-class customer service is what we're all about here at Storage Vault. We have over 15 years of experience in this industry so we know how to cater to each customer's unique needs. Our units can be rented on a flexible lease, are priced competitively, and are closely monitored with 24/7 CCTV.
No Deposit Needed
All Ground Floor Units*
Access 6am – 10pm
24/7 CCTV In Operation
Keypad Entry System
Clean, Dry, Safe & Secure
Best Value Guaranteed
*Storage Vault City Centre and Storage Vault Coatbridge have units on upper floors.
Business Storage
Having storage ready is essential in today's world. Businesses should always have a backup storage solution because it will come in handy sooner or later. That extra space can be conducive to productivity and boost your workers' efficiency. Less clutter means less time spent having to look for something, and it won't interfere with the usual flow and ebb of a daily 9 to 5. Storage space is versatile in that it can store a number of things. For instance, transitioning from paper to paperless will free up a lot of space but then you'll need a temporary site to put your cabinets and folders in. Old and broken equipment, such as a computer monitor, keyboard, mice, old printer and office chair are better left out of sight and dealt with appropriately, and yes, a storage solution is the best answer for that.
Renting business storage in Easterhouse will, in fact, save you money in the long run. This is for a number of reasons. For small enterprises, a small office will usually suffice. But as you grow so do the demand for more space. Instead of having to rent a bigger office for a small team, you can opt to get business storage. We know that office space is expensive. If you can stay at your current office for longer it saves you from moving costs. You also won't have to pay more rent for a larger space. Also, instead of having to buy so many boxes and organizers you can just put them in one place and leave all the essential equipment on site. Lastly, numerous studies show that having a clean desk improves worker efficiency and productivity, something that you'll want for your business.
Storage Vault is your go-to business storage near Easterhouse. We are unlike other storage solutions in that we're focused on providing you with exactly what you need. One way that we rise above the competition is that our customers can come in anytime during the day (or night) and put in items in their assigned storage space. We believe that storage should be accessible 24/7 and you don't need to wait (and waste your time) for a storage facility to open. Security is also a top concern and that's why we have several. Aside from our guards we also have installed security cameras to protect your valuables. Other than that, our storage facility is always clean and maintained properly by industry standards. You won't find water damage or environmental damage in your storage room. We ensure top quality storage near Easterhouse.
Student Storage
A storage solution becomes a must-have if they won't be staying in your home. It can act as an in-between for putting stuff in, like bicycles, surfboards and other casual hobby items when exams are coming up. It can be a spring break storage space that they can reach into when they need some good old rest and relaxation after a tough semester. Having student storage in Easterhouse can save your student from having to go all the way to your house and dumping his or her stuff in, and saves petrol money too.
Now when your child is going to college and living in a dorm then he or she won't have enough space to put extra stuff in, and this is where student storage can help. With limited space dorm rooms tend to clutter up quickly which lead to lost productivity. When they're constantly distracted by non-educational things they tend to stray off studying. Having a storage solution nearby can help in this regard. You give them the key and add a bit of responsibility on their shoulders while they keep their study space neat and tidy. You'll be surprised at how well they will perform when they're focused and free from unnecessary distractions.
As it stands, renting a student storage is not a waste of money. In fact, it will save you more money on petrol and other expenses. Your child will appreciate not having to drive home to put their stuff away. All they need to do is visit their student storage and come back and study or attend classes. You get peace of mind knowing that they will have the extra space and their dorm and desks won't get cluttered. Without distractions, they can focus on studying and get more than just passing marks on tests and critical exams.
Personal Storage
A common problem in Easterhouse is the lack of storage in homes, apartments and condos. When moving into a new house, you'll have all the space where you can put your belongings. But as time goes by your possessions will pile up. Soon you'll have drawers full of stuff you're not willing to sort out yet. This applies to the things you have in the attic, the garage and even in your room. The most probable solution is to sort out the things you don't need from those you do. However, this takes time and isn't always a black and white affair. For instance, what if you're holding on to valuable furniture that you don't have space for at the moment.
Or, you could be moving but don't want all your stuff moved yet. If this is the case, Storage Vault has personal storage in Easterhouse you can rent to solve this problem. After securing one, you'll finally have something to fall back on after college, during moving or just an extra option for when you don't want to dispose of your precious items yet.
If you haven't tried personal storage yet, now is the best time to do so. Having that extra space acts as insurance for events that you might not be prepared for. It's separate from your home or office and therefore the term 'out of sight, out of mind,' rings true. No more distractions or worrying that your hobby, painting or expensive furniture will be left out in the elements. You can just send it to your personal storage. Once you have a buyer or have a space you want to put the item in, just visit the storage facility and get it, then drop it off at the preferred location.
Document Storage
Documents can take over half or more of your office space if you're not careful. It tends to sneak up on you and your employees each day; as more and more paperwork gets filed and sent to the 'completed' section they take up more space. They contain valuable information it's not always a good idea to dispose of them. However, the longer you wait the greater the issue becomes. The answer is document storage in Easterhouse that serves as an extra space for your documents.
At Storage Vault, we provide exceptional storage services in Easterhouse and the neighbouring areas. We understand that document storage isn't just storage- it needs a dry environment that's free from mould and insects that could damage or degrade your precious files over time. For this reason, we keep our storage facilities clean so it passes our customer's requirements. You'll be able to put in your papers, files, folders, entire cabinets and boxes of documents and it will be preserved until the time comes that you'll need them again.
Document storage in Easterhouse is the direct answer to these problems. Rather than having to put the mounds of paper in your garage or attic, you can utilise storage near your business or office. You or your employees can then begin a program where the documents are organised in the storage space. If you wanted, you could turn them into e-documents as an additional backup. It's not just the paper trail headache that will be fixed. Your office productivity and mood will be lifted as there's more room to breathe, and productivity will be back to where it was. Your office can flourish, and you'll finally have space to store your documents in the future.
All of this can be possible by renting document storage in Easterhouse. Storage Vault is the number one choice for Easterhouse offices and organizations that need space for their documents.  We take care of your storage space and make it clean and secure. Aside from our personnel we employ the use of CCTV cameras for 24/7 surveillance.
Frequently asked questions
Find Out More About Self-Storage in Easterhouse
Who We Are
Storage Vault Limited, trading as Storage Vault ("we", "us") is the operator of the website www.storagevault.com. Storage Vault Limited, the owner and operator of the Website, which is a company registered in Scotland with company number SC243269, and having its registered office at First Floor, 16 Gordon Street, Glasgow G1 3PT
We collect, use and are responsible for certain information about you. When we do so, we are regulated under the General Data Protection Regulation which applies across the European Union (including the United Kingdom) and we are responsible as 'controller' of that personal information for the purposes of those laws. We are registered with the UK's Information Commissioner's Office as a data controller, and our registration number is ZA418997. We have a designated Data Protection Officer, Kraig Martin, who can be contacted in writing at our registered office address above.
The Personal Information We Collect And Use
Personal information provided by you
In the course of operating our self storage business, we collect personal information when you provide it to us, verbally, via the internet or in writing, and this information includes your name, postal address, email address, phone numbers and payment details.
We also collect personal information from you if you apply for a job with us or work for us for any period of time. In this context, personal information we gather may include: contact details, financial and payment details, details of education, qualifications and skills, marital status, nationality, NI number, job title, and CV.
Personal information provided by third parties
Occasionally we may receive information about you from other sources (such as credit reference agencies), which we will add to the information we already hold about you in order to help us provide services to you and to improve and personalise our service to you. If you apply for a job with us, we may receive information from the people who provide references.
Personal information about other individuals
If you give us information on behalf of someone else as an alternate contact, referee or next of kin, by providing that information to us you are confirming that the other person has agreed that you can:
give consent on his/her behalf to the processing of his/her personal data;
receive on his/her behalf any data protection notices; and
if relevant, give consent to the transfer of his/her personal data abroad.
Sensitive personal information
We will not usually ask you to provide sensitive personal information. We will only ask you to provide sensitive personal information if we need to for a specific reason, for example, if we believe you are having difficulty dealing with your account due to illness. If we request such information, we will explain why we are requesting it and how we intend to use it.
Sensitive personal information includes information relating to your ethnic origin, political opinions, religious beliefs, whether you belong to a trade union, your physical or mental health or condition, sexual life, and whether you have committed a criminal offence. We will only collect your sensitive personal information with your explicit consent.
Children
We do not knowingly collect personal data relating to children under the age of 16. If you are a parent or guardian of a child under the age of 16 and think that we may have information relating to that child, please contact us. We will ask you to prove your relationship to the child but if you do so you may (subject to applicable law) request access to and deletion of that child's personal data.
How And When Do We Collect Information From You?
We gather information directly from you face to face if you come to our site for information or to sign a storage agreement and over the telephone if you ring us to make an enquiry. We collect personal information via our website and mobile applications or 'Apps' and other technical systems. We collect this when you use our website or Apps to sign up to, participate in or receive a service from us, such as requesting a quote online or entering a live chat. Our website also uses cookies (see "Use of cookies" section below) and collects IP addresses (which means a number that can uniquely identify a specific computer or other device on the internet). We also collect personal information when you contact us, send us feedback, complete customer surveys or participate in competitions.
We may monitor and record communications with you (such as telephone conversations and emails). We may do this for a number of reasons, such as to check the quality of our customer service, for training purposes, to prevent fraud or to make sure we are complying with legal requirements.
If you visit our storage facility, some personal data may be collected from monitoring devices and systems such as closed circuit TV (CCTV) and door entry systems at the site.
Use of Cookies
A cookie is a small text file which is placed onto your computer (or other electronic device such as a mobile telephone or tablet) when you use our website. We use cookies on our website. We do this to find out things such as the number of visitors to the various parts of the site. This information is only processed in a way which does not identify you individually. We use analysis software to look at IP addresses and cookies to improve your experience as a user of our website. We do not use this information to develop a personal profile of you. If we do collect personally identifiable information, we will be up front about this. We will make it clear when we collect personal information and will explain what we intend to do with it.
You can set your browser not to accept cookies and the websites below tell you how to remove cookies from your browser. However, some of our website features may not function as a result.
For further information on our use of cookies, please see our Website cookie policy.
For further information on cookies generally visit www.aboutcookies.org or www.allaboutcookies.org.
You can find out more about which cookies we are using or switch them off in settings.
Reasons We Can Collect Your Personal Information
We rely on a different lawful basis for collecting and using personal data in different situations.
Contracts
Where you make enquiries about storing with us before you become a customer, we need to collect personal information about you so that we can take steps to enter into a contract with you. Once you have become a customer, we need to collect and use personal information to provide services to you and to claim our right to be paid in return for our services under our standard terms of business/contract with you. This includes collecting and using your personal information to:
enable us to follow up on enquiries made by you in relation to storing with us in accordance with industry guidelines and to give you our quote;
do a credit check—see 'Credit checking' section below;
prepare a storage agreement with you and arrange insurance cover if required;
manage any accounts you hold with us;
contact you for reasons related to the service you have signed up for or to provide information you have requested;
deal with payment for our services;
notify you of any changes to our website or to our services that may affect you; and
resolve disputes or collect overdue payments.
If you apply for a job with us, we will collect and use personal information to process your application and check references. If you take a job with us, we will collect and use your personal information to enter into an employment contract with you and to administer the employment relationship, including making payments to you, accounting for tax, ensuring safe working practices, monitoring and managing staff access to systems and facilities, monitoring absences and performance and conducting assessments.
Legal obligations
We collect and use personal information from our customers and staff to comply with our legal obligations. For example, we will take copies of documents that identify you so that we can comply with anti-money laundering and counter-terrorist financing requirements.
Legitimate business interests
Our priority is to make sure we give a high quality and secure service to customers and to follow up effectively on enquiries even though we accept that not all enquiries will lead to a business relationship or contract. We collect personal information to:
follow up on enquiries in accordance with industry guidelines and provide quotes for storage/details of offers;
conduct research and analyse website visitor behaviour patterns;
customise our website and its content to your particular preferences;
improve our services;
detect and prevent fraud;
prevent offensive, inappropriate or objectionable content being sent to or posted on our websites or to stop any other form of disruptive behaviour.
It is a key feature of our storage service that we operate CCTV within the storage facility. We collect and process CCTV images:
so we can fulfil our contractual obligation to deliver a secure self storage environment;
to establish whether you are doing something that breaches your contract with us; and
to assist in the establishment or defence of any crime or other investigation.
We will also communicate with you information about other services we can offer you and update you about our activities and promotions which may be of interest to you. If you would like to stop receiving these email newsletters, you can also click on the "unsubscribe" button at the bottom of the email newsletter. It may take a few days for this to take place. See 'What rights do you have?' below for further information. If you ask us to stop contacting you in this way, you can also ask us to start again at any time.
If we propose to use your information for any other uses we will ensure that we notify you first. If we need your consent to use your information for these other purposes, we will give you the opportunity to opt in or to refuse. If you opt in, you will be able to opt out at any time.
Credit Checking
We may do a credit check on you so that we can make credit decisions about you and people or businesses associated with you. These checks may also be used to help prevent and detect fraud and money laundering.
Our search will be recorded on the files of the credit reference agency.
We may also disclose information about how you conduct your account to credit reference agencies and your information may be linked to records relating to other people living at the same address or who are financially linked to you.
Other credit businesses may use your information to make credit decisions about you and the people with whom you are financially associated, trace debtors, and prevent and detect fraud and money laundering.
If you provide false or inaccurate information to us and we suspect fraud, we will record this.
If you want to see your credit file, please contact the credit reference agency which we use: Experian Business Assist.
When will we contact any other person about you?
If you provide us with details of any other person we can contact to discuss your account, we may contact that person and discuss and share the details of your account with that person and deal with that person in relation to your account as if that person was you. We may particularly want to do this if we are unable to get in touch with you for any reason. If you change your mind, you can email or write to us and have this person taken off your account as an alternate contact person (see 'How can you contact us?' below).
If you provide us the details of a person who we can contact for a job reference, we may contact that person in connection with your job application.
Keeping Your Personal Information Secure
We have appropriate security measure in place to prevent personal information from being accidentally lost, or used or accessed in an unauthorised way. We limit access to your personal information to those who have a genuine business need to know it. Those people processing your information will do so only in an authorised manner and are subject to a duty of confidentiality.
We will use technical measures to safeguard your personal data, for example:
access to your customer account is controlled by a password and user name that are unique to you;
we store your personal data on secure servers; and
payment details are encrypted on the secure server
We have procedures in place to deal with any suspected data security breach. We will notify you and any applicable supervisory body of a suspected data breach where we are legally required to do so.
While we will use all reasonable efforts to keep your personal data safe, you acknowledge that the use of the internet is not entirely secure and for this reason we cannot guarantee the security or integrity of any personal data that is transferred from you or to you via the internet. If you have any particular concerns about your information, please contact us (see 'How to contact us' below).
Our website contains links to websites and applications owned and operated by other people and businesses. These third party sites have their own privacy policies and use their own cookies and we recommend that you review them before you provide them with personal information. They will tell you how your personal information is collected and used whilst you are visiting these other websites. We do not accept any responsibility or liability for the content of these sites or the use of your information collected by any of these other sites and you use these other sites at your own risk.
If you want detailed information from Get Safe Online on how to protect your information and your computers and devices against fraud, identity theft, viruses and many other online problems, please visit www.getsafeonline.org. Get Safe Online is supported by HM Government and leading businesses.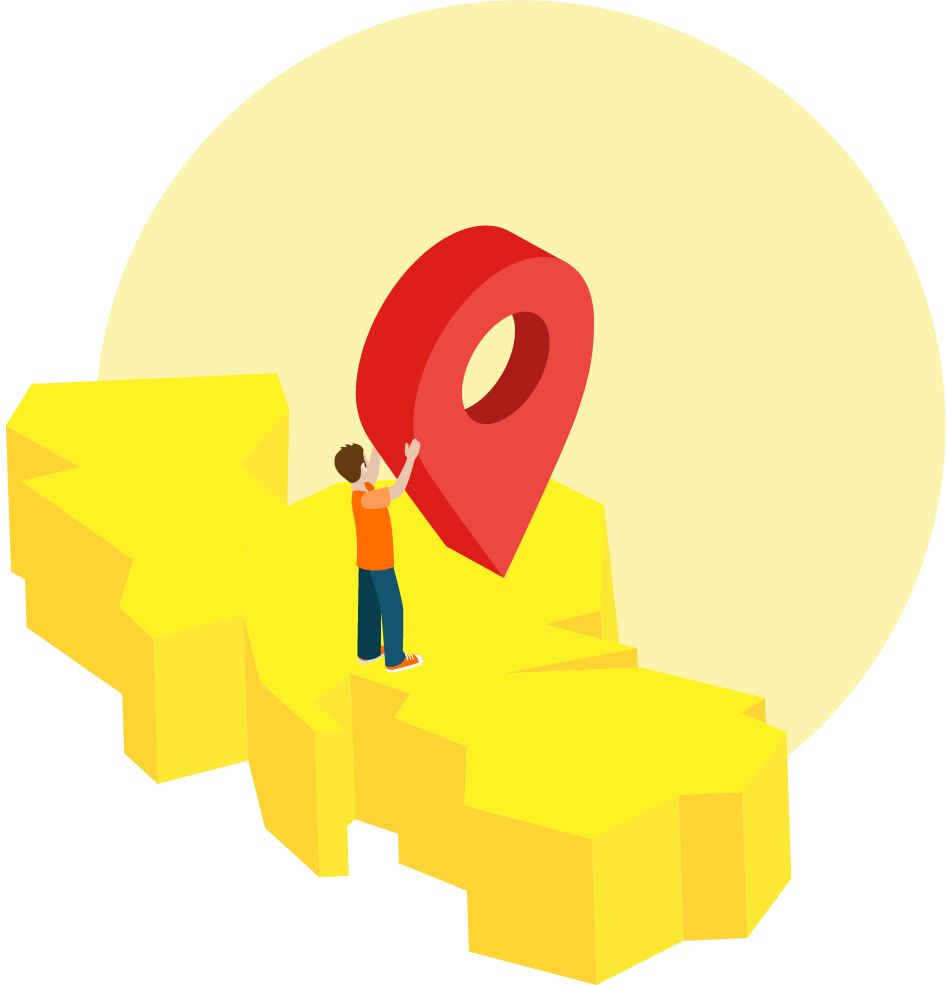 How Much Storage Do You Need?