The Ultimate Office Fit Out Checklist – With Tips From Experts!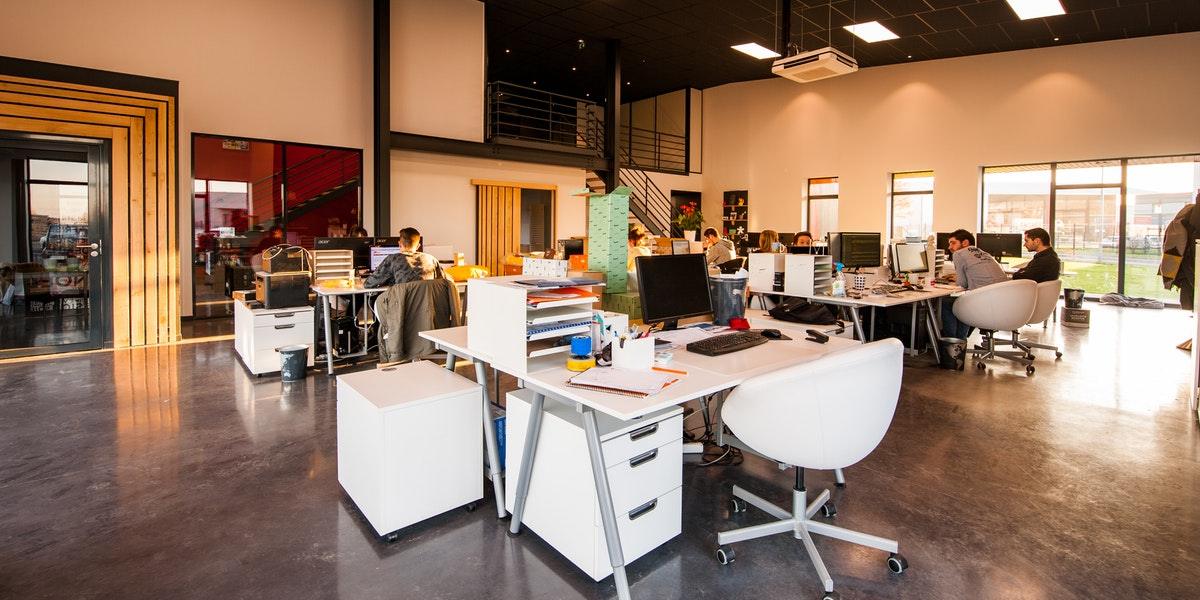 A strip light flickers above your meeting room desk, casting a grim yellow glow over all of your employees. You turn to write on the murky whiteboard that hangs in the centre of a sterile white wall. Last week's agenda is still stained into the background and no amount of scrubbing is getting rid of it. It would be nice to have one of those clean smart boards, you think to yourself. This thing is ancient.
Your meeting ends and your employees file back out to their desks. On your way back to your office, you pass through row upon row of tatty, grey cubicles with zombie-like employees typing away on ageing computers. You pass by Mike, who is sitting staring at a frozen computer screen, his fists clenched. It's only a matter of time until he snaps.
On your latest employee feedback survey, you got an average of four out of ten for working environment satisfaction. Plus your sales were down last quarter. Nobody seems motivated. There's no buzz around the office. This is depressing.
If this sounds familiar, don't worry!
Loads of offices are stuck in a bleak time warp like this. Dated decor and ill-functioning appliances are rife in our office spaces, but they don't need to be. Many businesses are taking the plunge and investing in full office fit outs, bringing their places of work into 2019. With proper office fit outs, businesses can create modern, practical, branded work spaces that motivate employees and impress clients.
But even small office fit outs are big investments. If the thought of radically overhauling your office seems daunting to you, read ahead!
With the help of some office fit out experts, we've created this ultimate office fit out checklist. Follow these tips for a smooth office refurbishment!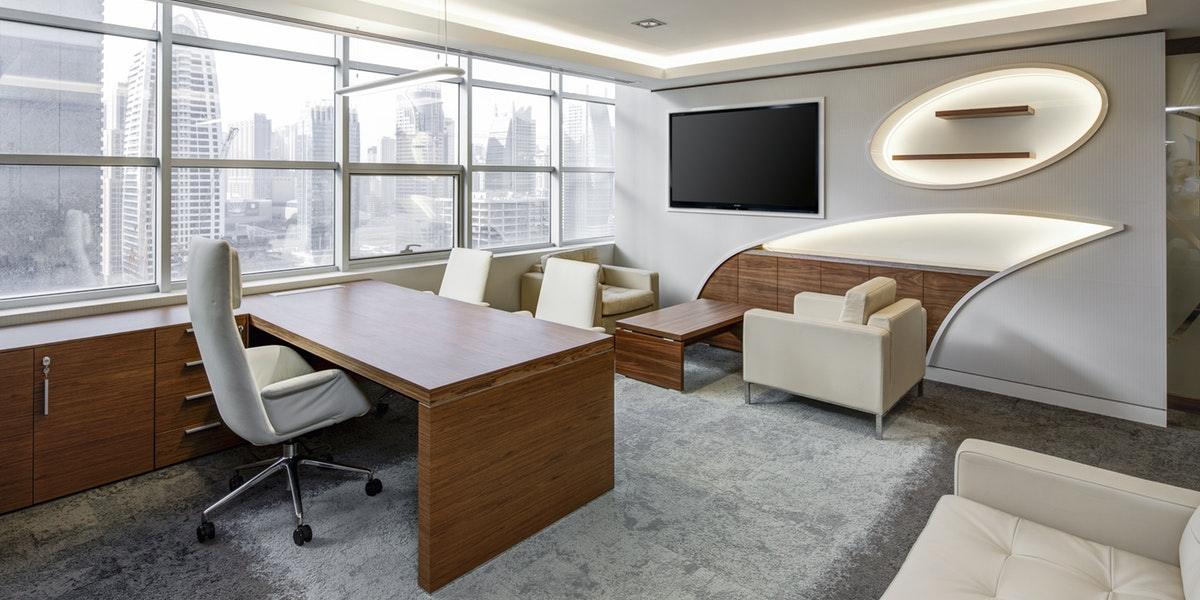 What are your goals?
Everyone is on board for this office fit out and, for the first time in months, there's a little excitement around the office. At the beginning of the project, someone suggests adding a breakout space. "Great idea!" everyone cheers. Another week or so down the line and someone else suggests making half the office open-plan and half the office partitioned desks. "Yes, let's do that!" says everyone. As your office fit out specialists are kitting out your kitchen area, someone else asks if they can add a hot plate and a freezer in the space. "Make a note of that!" you tell the specialists.
Unless you like spiraling costs and creeping deadlines, you should avoid planning as haphazardly as this.
From the outset of any fit out project, you need to establish what you hope to achieve with the changes. "If you are looking to complete an office fit-out for your company, my best advice would be to figure out what you are envisioning for your office space," explained Ryan Jones of Advanced Commercial Interiors. "In our experience, a fit-out can be made all the more complicated if major changes are made half-way through the project."
Long before you actually start the work, sit down with your management team and department heads to work out what is driving you to pursue the fit out. Do you need a space that will better facilitate future growth? Or are you bringing your workspace into line with health and safety regulations? Or do you need a flashier space that aligns with your company image?
Identifying your goals before starting work is like building a strong foundation and will help you plan your office fit out process far more easily.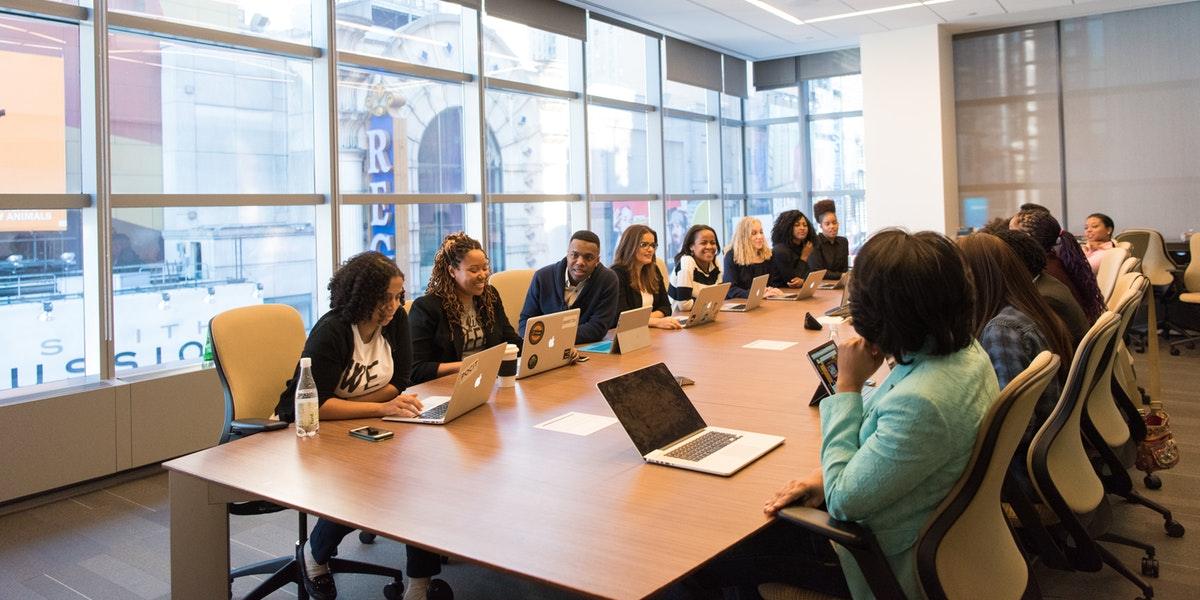 Will you move or stay put?
Before you can start organising your office fit out, there's a very important decision to make: where are you going to do all of this work? Will you stay in your current office or will you need to move to a new office?
When deciding whether you'll move, consider the following:
Is your current office looking a little shabby or is it not fit for purpose?
Will your current landlord let you undertake major renovations?
Is your existing place up to scratch when it comes to compliance or health & safety regulations?
Does your business need to move location for an acquisition/merger or to be closer to suppliers, customers, and employees?
Carrying out a feasibility study is vital in this early stage. While feasibility study sounds complicated, it's really just a short investigation into how viable a project is and what you need to do for a project to proceed. If you're handling the study yourself, look at things like legal work (planning permission and so on), available budget compared to your needs, and how the existing space can be re-used.
If an office relocation is on the cards, you'll need to seek out the help of a commercial property agent to help you find your dream new building. (Unless you fancy scouring the city on your own.) A good agent will save you a lot of time hunting high and low for a fixer-upper that meets your size, geographical, and budget requirements!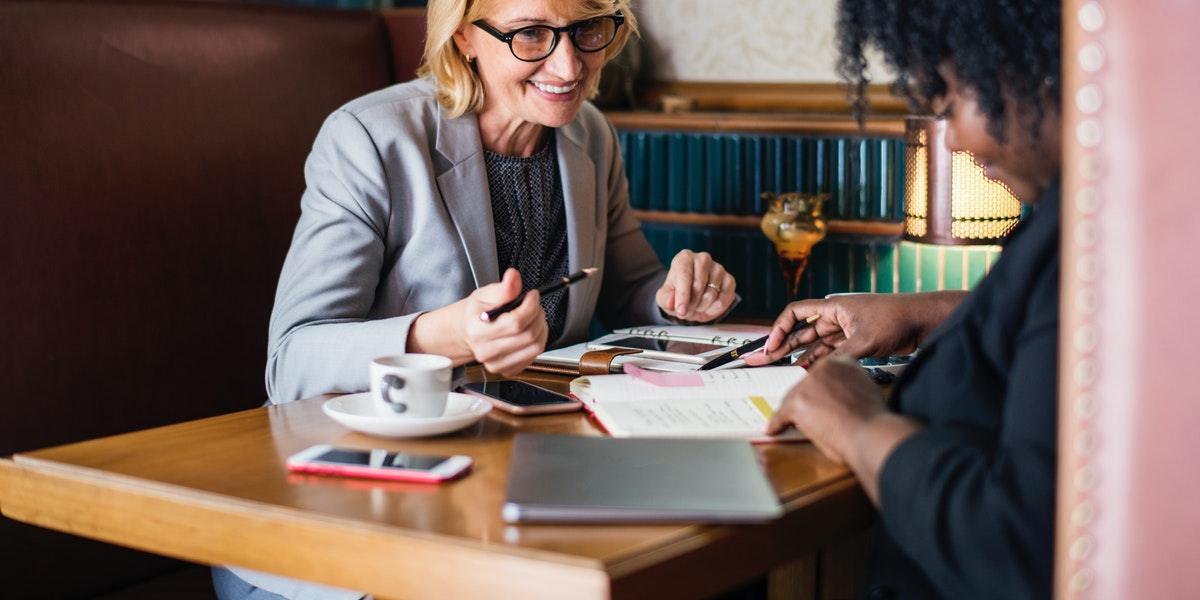 Appoint the project management dream team
Realistically, you are not going to be able to carry out the entire office fit out planning process yourself. So, make use of the resources you have at hand and create a project management team to help you out!
Nominate a single project manager who knows exactly what they're doing. This person will likely be very senior in your company and will have a good understanding of the ins and outs of the running of the company. They'll be very knowledgeable about the needs of the various departments. This project leader will be responsible for making sure that the budget is managed and the project timeline is being stuck to.
Within your project management team, you'll need a subset of people in charge of different areas. You'll need someone to oversee health and safety, HR, IT, marketing, and anything else that is relevant to your company.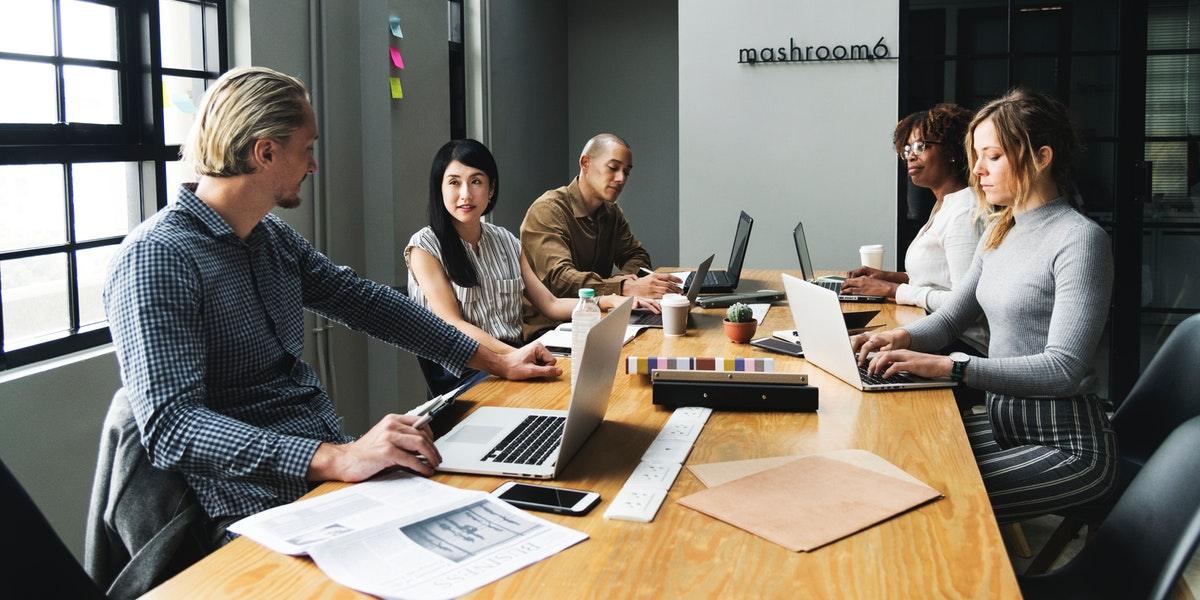 Pick a perfect fit out team
After you've coordinated a reliable in-house team, it's time to look beyond and appoint a highly-rated fit out company to help you out.
Don't just jump in and pick the first company that pops up on Google. Do your research!
Ask for references of previous fit outs and see if they have case studies for you to look at. It's a good idea to see if they've done work for a company in your specific sector too.
The company should be able to give you an estimated project cost upfront and guarantee that they can work to a fixed budget based on the agreed project plans.
You'll need to ensure that the company has in-house health and safety experts who are clued up on the most recent regulations. Also double check that the company is insured, in case anything goes wrong.
And finally, how do you get on with their team? Are they approachable and accommodating? Do you think you'll make a good business fit? If you're going to be working with a company for several weeks or months, it's a good idea to make sure you get along.
Check out all the above before signing a contract with any office fit out specialist.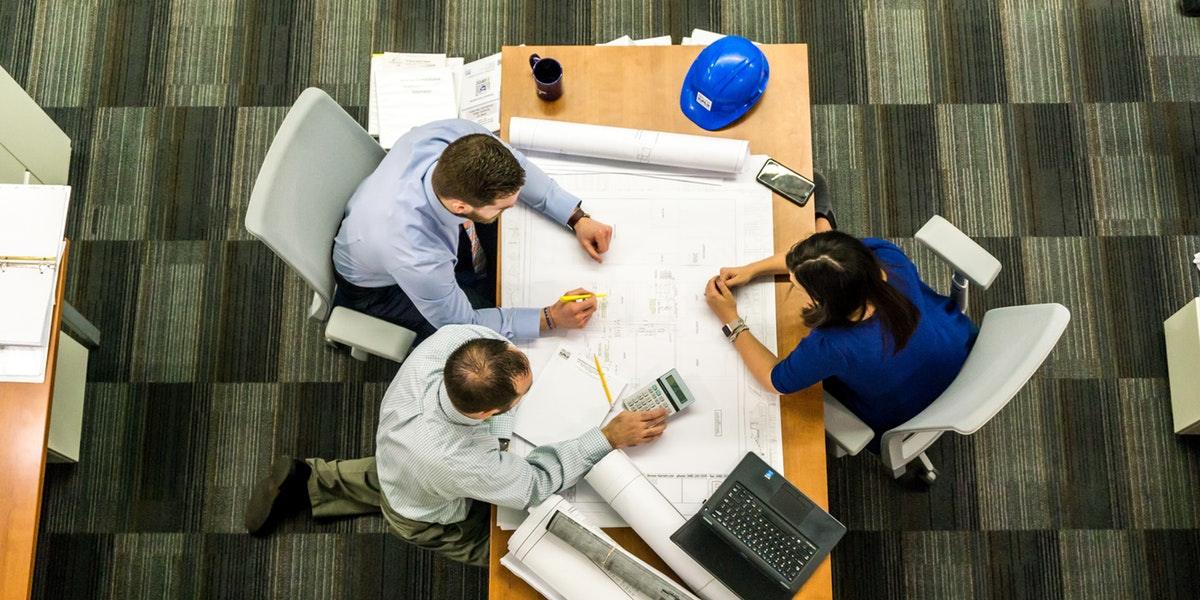 Office fit out costs
Imagine getting halfway through your project and checking the fit out account only to see a big, fat zero. Unless your company's got deep pockets, running out of cash midway through a project means halting everything. The office interiors would look barren, still in need of air conditioning systems and jazzed up meeting rooms. Mike's probably still at his desk, praying that his computer unfreezes sometime soon.
Running out of cash midway through a project is actually worse than never starting. Usually, it means your entire office environment is in worse nick than when you started. Plus your employees probably won't be happy waiting months for the budget to build back up!
Before any work commences, your project management team need to do some calculations to work out exactly how much you can devote to the office refurbishment.
"Fit out costs are likely to be one of the company's largest expenditures," said Nick Pollitt, Managing Director of Diamond Interiors, during an interview for Storage Vault. "Remember variables like design, size, furniture selection, and location will all have a major impact on your final costings."
Pollitt also recommends calculating a number of smaller costs that might not fall into an official fit out budget. Think rent, building security, insurance, maintenance, running contracts, and existing space dilapidation.
Also don't forget that there will be a number of other hidden costs. Things like paying for storage, marketing, legal fees, recruitment or redundancy fees, training, employee relocation, and the potential loss of business incurred in the makeover or move will all need to be accounted for!
A fit out specialist from Maxi Construction suggested some inventive ways to save a bit of cash while you're carrying out the fit out. For example, when you're tearing out the old to make space for the new, they recommend a sustainable approach of keeping existing materials and features where possible. Ceiling grids and tiles, wall panels, and skirting boards don't need to go straight to the dump. These can be spruced up and reinstated, keeping a little character of the original office in tact! Factoring in these savings will help you build a clear budget.
What are your responsibilities?
Before speeding ahead into your designs, you'll need to make sure your company is clued up about their various responsibilities in the fit out. Here's a quick summary of all the important parts.
Insurance
Firstly, you must consider insurance. Your fit out specialists and any subcontractors they have should have their own insurance, but you'll likely need to take out additional coverage.
Think about Public and Product Liability Insurance, Employers' Liability Insurance, and Professional Indemnity Insurance.
Landlord
You need to get in contact with your landlord (or landlords if you're moving to a new building) to determine what is expected of you with this makeover/move.
You'll also need to secure an agreement to alter the premises before you start any work. When you're in talks with your landlord, you could also try to negotiate the terms of the lease since you'll be doing work that will increase the value of the property for them.
If you're leaving your current office, you'll need to get a dilapidation schedule from them. This will determine whether you or your landlord is responsible for restoring the building to the condition it was at the beginning of the lease.
Compliance
Don't get caught up in any legal issues with this fit out! Make sure you understand how to make your new office fully compliant with various rules and regulations.
Your office fit out specialists should be able to give you guidance here but it's important to do a little research yourself too. For example, your office will be subject to the terms of the Equality Act (2010), so you'll have to consider things like access to the building and various rooms. The materials you use to build certain things will always be subject to standardised regulations – no asbestos ceiling tiles allowed!
Survey
To get a good idea of the essentials you'll need in the new space, you'll need to carry out an extensive survey of the office.
Look high and low at your requirements for furniture and storage, lighting, IT and phone systems, and any other furnishings you have or would like. This survey will help you identify if you need to consult electrical engineers, legal experts, storage companies and more in this fit out process.
Office design, interior and tech
Once you have put all of your budgetary and practical considerations to rest, it's time to move on to the fun part. You and your project management team, with the support of your office fit out specialists, can become interior designers for the space planning stage!
The design process
There are several steps in the design process. Going through these stages early streamlines the eventual physical fit-out, leaving you and the fit out specialists with a concrete idea of what the space should look like, rather than leaving people jostling to make last-minute changes.
Pollitt of Diamond Interiors talked us through the stages of the design process. The first steps involve drawing up a brief, which you should have from your earlier planning discussions. Piecing together a mood board is a great way to pinpoint the feel you want your new office space to have. Think about the colours, lighting, facilities, layout and so on.
You should then invite your office fit out company to visit your office. Together you'll visualise how the space could be used, covering everything from office furniture to lighting. It's important to think outside of the box here! Could you knock down walls, install new windows, overhaul the lighting system?
Your fit out company will go away and draw up some detailed designs for you. When you're satisfied with the result, they should produce a 3D walkthrough, which gives you a clear idea of what the space will look like.
What sorts of things do you need to keep in mind when drawing up designs?
Design considerations
There's a number of things you'll need to take into consideration when drawing up designs. Jack Derbyshire, CAD Technician at Re-Space, gave us some sound advice to share when it comes to designing your perfect space.
"If the current office has problems that need addressing, then that's a good starting point," explained Derbyshire. "If there's a communication problem, then an open plan might be just what you need. If there's noise pollution in the office, then that might be a case for installing soundproof partitions or even soundproofing the roof."
Your office fit out presents a great opportunity for your business to do things differently and to address issues you've been experiencing. Like Derbyshire highlights, noise is something to consider. Other things to think about are:
Levels of privacy
Lighting (natural versus artificial)
The relationship between colour and mood in different areas of the office
Agile working solutions (i.e. variety of working environments for different tasks/levels of collaboration)
Other practical considerations like how your IT and phone systems are going to integrate into the space and what storage facilities you'll need should factor into your designs.
The experts at Chameleon Business Interiors are big proponents of deferring from traditional office design towards what is known as defurbishment. Defurbishment is essentially a move away from corporate branding towards tailoring the office to reflect the type of business they want to be. In a defurbished work environment, you may see features like exposed ceilings, pastel colour palettes, and biophillic design (lots of plants!). This design trend is growing increasingly popular and works to pull in young, talented job seekers.
After everyone is settled on the final designs and you've covered all the legal and logistical responsibilities you're tasked with, you're ready to start tackling the actual fit out!

The big move
Prior to moving in, there are a few things to do:
Work out where to store your things mid-move and perhaps beyond
Update your marketing materials to reflect your new address, if necessary
Create a communications plan to inform service providers, staff, customers, and suppliers of the address changes, if necessary
Liaise with your IT team and electrical suppliers to draw up an action plan for moving tech equipment to the new space
Devise an itinerary for moving day, with a rota for who will be there
Following these steps will streamline the move in process, ensuring everyone is in the know and nothing important is neglected.
When the office fit out crew have done their bit, it's time to arrange a walk through to look out for potential snags. Draw up a plan for testing everything and anything in the office space to make sure everything is in tip-top performing condition. Have a rep from each major department check out the functionality of their respective tools and equipment.
At move in, get your camera at the ready and take lots of photos to keep as evidence of the state of the property.
If you're happy with everything, then the office fit out is finally over! You can now enjoy your brand spanking new space, impressing clients and boosting your employees' motivation.
When you're in the midst of a big office fit out, you might need a space to store some of your furniture and equipment. At Storage Vault, we offer excellent business storage services which will keep all your things safe from damage whilst your office turns into a temporary building site. Save your desks from getting chipped and your electric wires from getting snipped by placing them in our capable hands! Just give us a call to see how we can help you out.
Please fill out our contact form below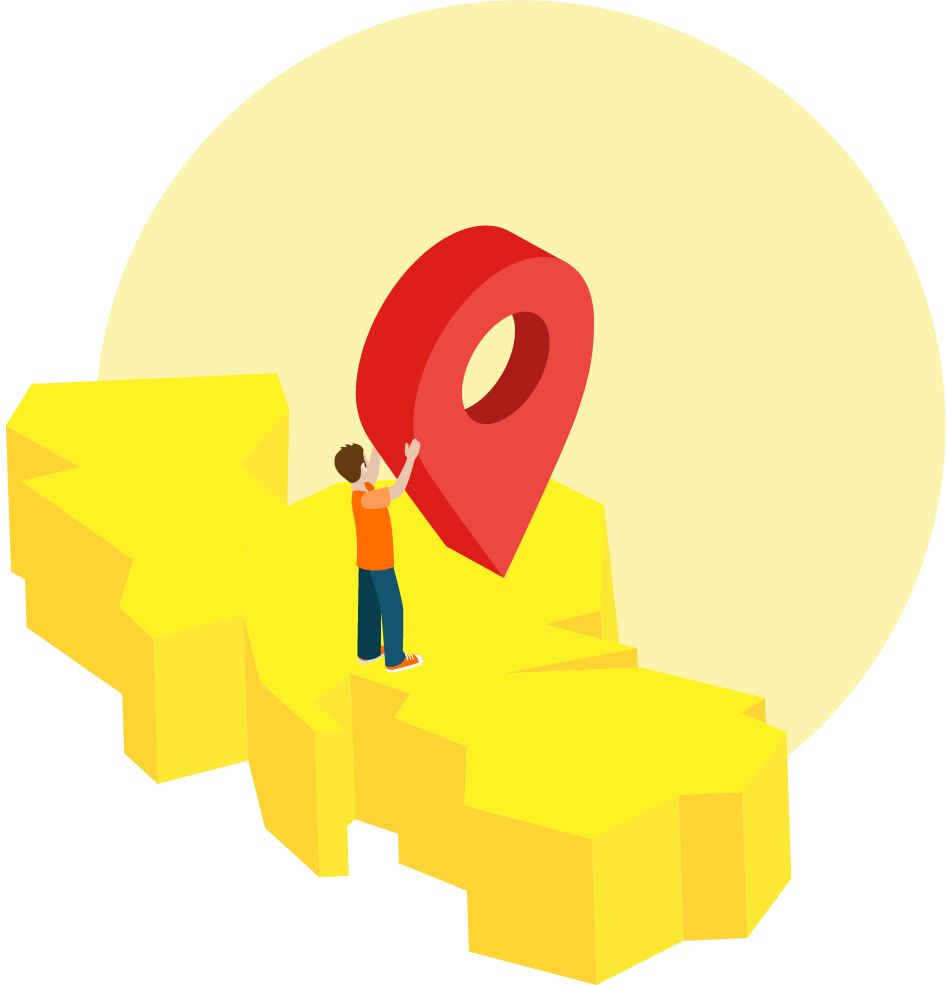 How Much Storage Do You Need?