10 Best Restaurants in Glasgow for Students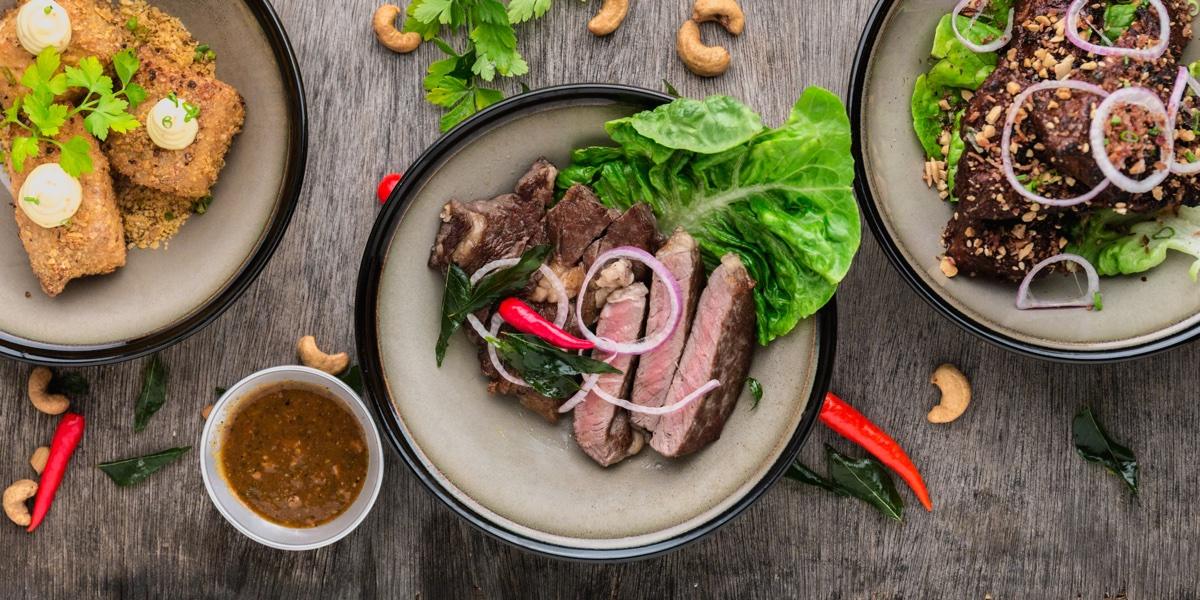 So, you've been studying all day, and you've decided to get out of the house or the library to get some food. While Glasgow is somewhat of a student city, finding cheap (and tasty) eats can be tough. Yes, there's the university unions but the food they serve isn't great.
Lucky for you, there are several places around Glasgow city that every student should know about. These restaurants have delicious food at a price that feels like you're paying more but is definitely within your price range.
We know you're busy studying, so we've done the homework for you and found 10 of the best student-friendly Glasgow restaurants.


Located on 10-14 Kelvinhaugh Street in Glasgow's West End, the 78's cosy, relaxing atmosphere is a welcoming change of pace for students who may feel overloaded from schoolwork and need a place to sit back and unwind.
This restaurant offers a 100% vegan menu and gluten-free options. And, like a true British pub, the 78 as an extensive beer selection to suit any taste. It's relatively affordable, between £5 and £15 for some of the best vegan grub in the area.
It's open seven days a week from 11 AM to midnight Monday through Wednesday and 1 AM Thursday through Sunday. So if you're looking for brunch, lunch, dinner, or drinks, this place is the place to be.
The 78 hosts live DJs on weekends and live jazz every Sunday for the perfect way to wind down the week.


With a tiny door and no exterior branding, it's easy to miss the Flying Duck–unless you know exactly where to look. You can find this underground bar at 142 Renfield Street. A trip downstairs will lead you to an ambient club that hosts live music, comedy shows, quiz nights, and open platform performances.
Students will love the casual, laid-back vibe inside this venue. The Flying Duck has been called the best place to find vegan junk food and has a large selection of drinks. With menu items ranging between £3 and £9, you can eat your fill and have money left over for a couple of drinks.
If you're looking for a satisfying veggie brunch to fix that hangover, the Flying Duck opens at 11 AM. And for those looking for some late-night fun, the bar closes down at 1 AM Sunday through Thursday and 3 AM on Friday and Saturday.

Clear your weekend plans for the first and last weekends of the month, because you have to check out Scotland's largest indoor street food market. If you're tired of eating the same old things, it's time to spice things up with a visit to Big Feed Glasgow, which you can find on 249 Govan Road.
The market is home to tons of different tastes–from traditional Scottish to Asian, Mexican, Italian, and Indian–you're sure to satisfy your cravings for something new without spending tons of money. The wide variety of food trucks also means tons of vegan and vegetarian options.
On Saturdays, it's open from noon to 10 PM and Sunday noon to 7 PM. The Big Feed features events like music and DJs for all-day entertainment on a budget. Vendors are continually changing so no one visit is the same.
If you want to expand your culinary horizons and try new, tasty, and cheap food, the Big Feed Glasgow should be your first choice. Just be sure to arrive early to beat the lines.


Hillhead Bookclub, situated in Glasgow's West End on 17 Vinicombe Street, has a little something for everyone. Open Monday through Friday 11 AM to midnight and Saturday and Sunday 10 AM to midnight, this is the place to go for delicious European, British, and Scottish dishes.
The food is fairly priced, with items on the main menu ranging from £4 for soup and bread to £15 for a steak. Not only that, it has a decent bar and drink selection. Be sure to try their £3 strawberry mojitos.
Upstairs, Hillhead Bookclub has several ping-pong tables and some retro video games for extra after dinner entertainment. The bar hosts a variety of unique events like vintage fairs on Sundays, sewing clubs on Tuesdays, and bingo on Wednesdays.


This indie pub on 117 Bath Street prides itself on its affordable menu and cheap drinks. Bloc+ is a bar that knows what it's like to be a broke university student, and they've priced their items accordingly. Their main menu offers street food, burgers, and hot dogs from £7 to £11. Not only that, but this bar is also host to a wide range of underground and independent musicians every day of the week. Every event is free to enter.
One of the best parts about this bar is that the mood is very chill and laid-back, without the pretentiousness other restaurants might have. You'll love the chance to relax in an environment that welcomes students and wants you to have a good time.
Bloc+ is open seven days a week from 11 AM to 3 AM so you can get away from the books any day of the week.


With one in the city centre on 11 Mitchell Lane, another on 116 Byres Road, and the Merchant City location on 79 Albion Street, you won't have to go far to run into one of Bar Soba's three Glasgow locations.
Bar Soba serves high-quality pan-Asian and Japanese street food with a twist. This restaurant is popular for its excellent drink selection and well-known takes on classic cocktails. While the prices might seem a little steep, Bar Soba hasn't forgotten about the students. They offer a student discount program you can sign up for to get 50% off of food, 25% off drinks, and other special deals.
This restaurant regularly hosts local and international DJs so be sure to check them out to hear some of the best remixes in the city. The music won't be the only thing to get you moving, though. The top-notch food and innovative drinks will make you want to dance all night long.


The shabby-chic interior and mismatched furniture in this laid-back restaurant is the perfect place to spend an afternoon chatting with friends. You can find the Butterfly and the Pig either in Glasgow centre on 153 Bath Street or the South location on 1039 Pollokshaws Road.
The restaurant is open Monday through Thursday 8:30 AM to midnight, Friday and Saturday 8:30 AM to 3 AM, and Sunday 10 am to midnight. You can get a delicious Scottish meal as well as several vegetarian and vegan plates between £9 and £13. Their portions are very hearty, so take your leftovers home with you to have for another meal.
Depending on what day you stop in, the Butterfly and the Pig may be hosting one of their weekly events. Mondays are Pub Quiz night, Tuesdays are open mic night, and Wednesdays feature live jazz. Thursdays, Fridays, and Saturdays showcase live performances from local indie artists. You'll love the variety of entertainment while enjoying a drink or two.


If you're craving American food or a juicy steak, then head over to this stylish bar in the city centre on 190 Bath Street. St Judes is open every day of the week from noon to 1 AM. The luxurious space and attentive staff will have you feeling like a royal without spending like one.
If you're looking to get the most out of your student budget, St Judes has a decent lunch menu with several specials that are a great value for the money. The dinner menu also features delicious comfort foods that students will enjoy like burgers, speciality mac-n-cheese bowls, and chilli.
After enjoying some good food and drinks, you can head downstairs to Lola's Club for awesome events like cocktail masterclasses.


Whether you're craving a speciality brewed coffee or a local craft beer, Glad Cafe in the Shawlands is where it's at. Located on 1006A Pollokshaws Road, the low-key bohemian atmosphere in this cafe is the perfect backdrop for its numerous events that will keep you entertained until close.
Glad Cafe hosts live music, poetry readings, film showings, and art events, with plenty of quiz and game nights in between. Despite being a busy music venue and centre of southside creativity, it still maintains an intimate and cosy ambience.
It's a great place for brunch, lunch, dinner, and everything in between, with plenty of menu items for vegetarians, and vegans. Their evening menu consists of food made by Babu Bombay Street Kitchen for awesome Indian street food.

Lucky 7 is a quiet, laid-back bar that's perfect when you need a break from the hustle of the city centre. This canteen-style restaurant is open Tuesday through Friday from 5 PM to midnight and Saturday from noon to 3 AM. Here, you can find delicious home-cooked style meals that taste like you're living back at home.
This bar believes that too much choice can be a bad thing, so its selection of drinks is limited compared to other restaurants. Lucky 7 carries two beers on draught, several wines, and cocktails made from rum and gin. However, they make up for the slim pickings with their affordable drink prices.
Lucky 7 is host to numerous local jazz and indie bands, so take a seat and enjoy the show while enjoying the bar's cheap drinks. If you're looking for a casual hangout with your mates, consider checking out this place.
Students Rejoice!
One of the best things about living in a university town like Glasgow are the many options you have to eat. While some places can be pretty costly and make you regret going out, there are plenty of restaurants and bars that are worth checking out. So take a break from instant noodles and don't be afraid to go out for a bite or a pint with your friends.
Before you go, if you need somewhere to store your things over the summer break, check out our excellent short-term student storage offer. We can collect your belongings from your flat, transport them to your storage unit and deliver
Please fill out our contact form below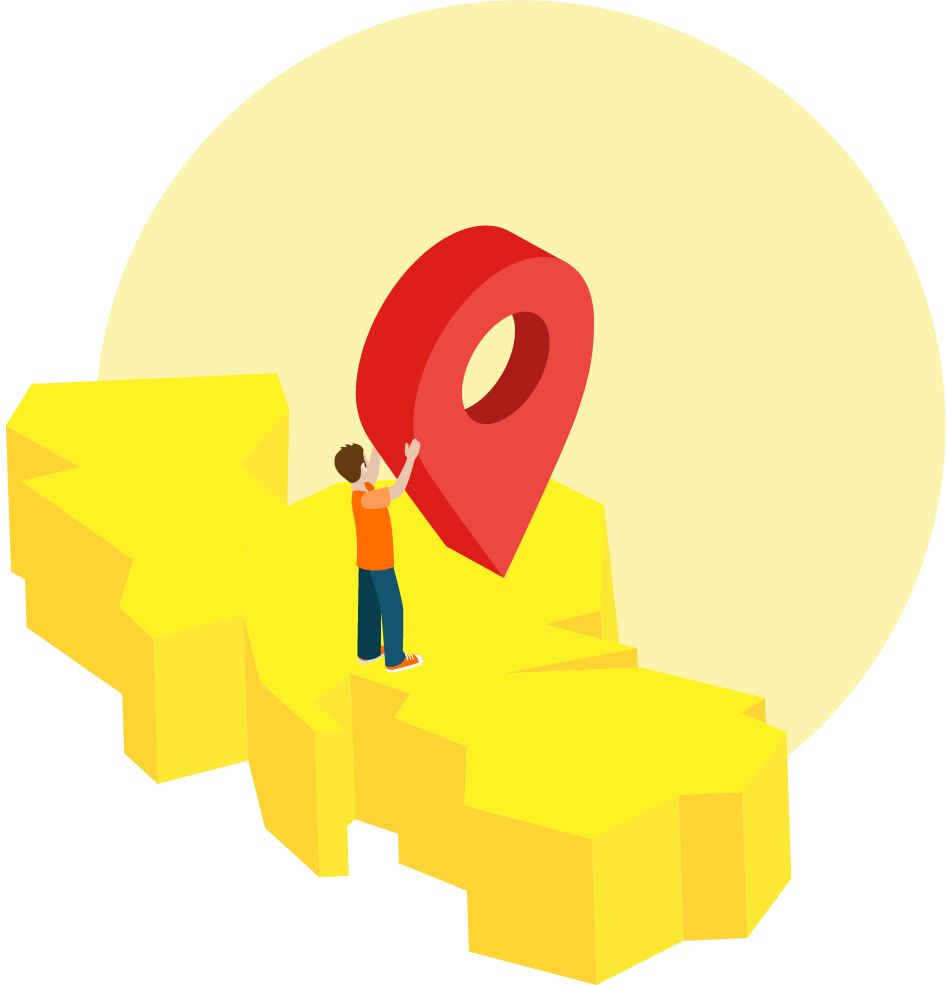 How Much Storage Do You Need?