News, - 29 April 20
Personal Storage Whifflet
It's almost May, which means we're slowly transitioning into the warmer months. No one wants to be inside organising their home while it's warm outside, so now is the perfect time to get it out the way. We know how hard it is to get motivated. No one wants to do a task that seems such a chore; but trust us when we say it's worth it. To help you get organised this Spring, Storage Vault offers top-quality personal storage in Whifflet.
This April has been a little stranger than most, what with the situation that has changed the lives of people around the globe. While we are limited in what we can do, life hasn't totally paused. You can still be productive during this unprecedented period. Getting your home organised is the perfect way to gain back some control during this period in which we're constantly having to face the unknown. While many services around Whifflt are now inaccessible, Storage Vault is still available to current and new customers. We've made a number of changes to our personal storage in Whifflet which will mean you can still safely use our storage facilities. You'll find the details on the changes to our service on our website, but we're happy to answer any questions you may have if you get in contact.
According to psychology today, keeping things clean and organised is good for you, especially in times of instability and anxiety. People who keep their space organised are less likely to be stressed as their homes are considered more restorative and restful. Seeing space become decluttered is extremely satisfying. There is an entire media subset that is dedicated to this process. On Netflix, you have shows like 'Tidying Up with Marie Kondo that are very calming to watch. There are also thousands of videos online of people tidying their rooms or organising skittles by colour. Some of these have millions of views. We're drawn to things being in order and placed neatly. We enjoy watching the process of chaos being rectified. Our personal storage in Whifflet can help you to do this to your own home.
Whifflet is an industrial area with a number of storage solutions, so why should you use Storage Vault? Our personal storage in Whifflet is flexible, affordable and secure. You'll often find that typically a storage facility focuses on one of these aspects, but we specialise in all three. The biggest difference is that we allow you to access your storage unit whenever you want. We offer 24/7 access, which is somewhat of a rarity in the storage industry. This is done via our secure key-pad entry system. Additionally, Storage Vault utilises around the clock CCTV so that you can be sure that your items are kept safe. We won't rope you into long-term contracts. You only need to pay for the service you need when you need it. We offer a range of unit sizes. So, you don't have to pay for a ton of unnecessary extra space.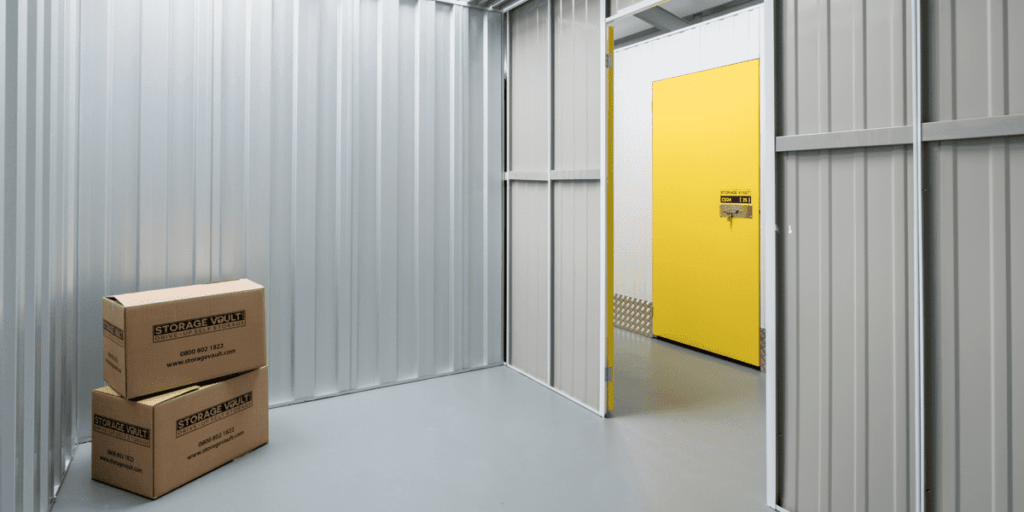 If you're in need of personal storage in Whifflet, your local Storage Vault location is our Coatbridge facility. If you have questions about our storage in Whifflet specifically, please be sure to get in touch with the right facility. We do also have a range of other locations dotted throughout the country, If you live outside of Whifflet or Coatbridge, get in touch with your local site. You can find them all listed on our website. We can't wait to hear from you!