News, - 26 December 19
Personal Storage West Lothian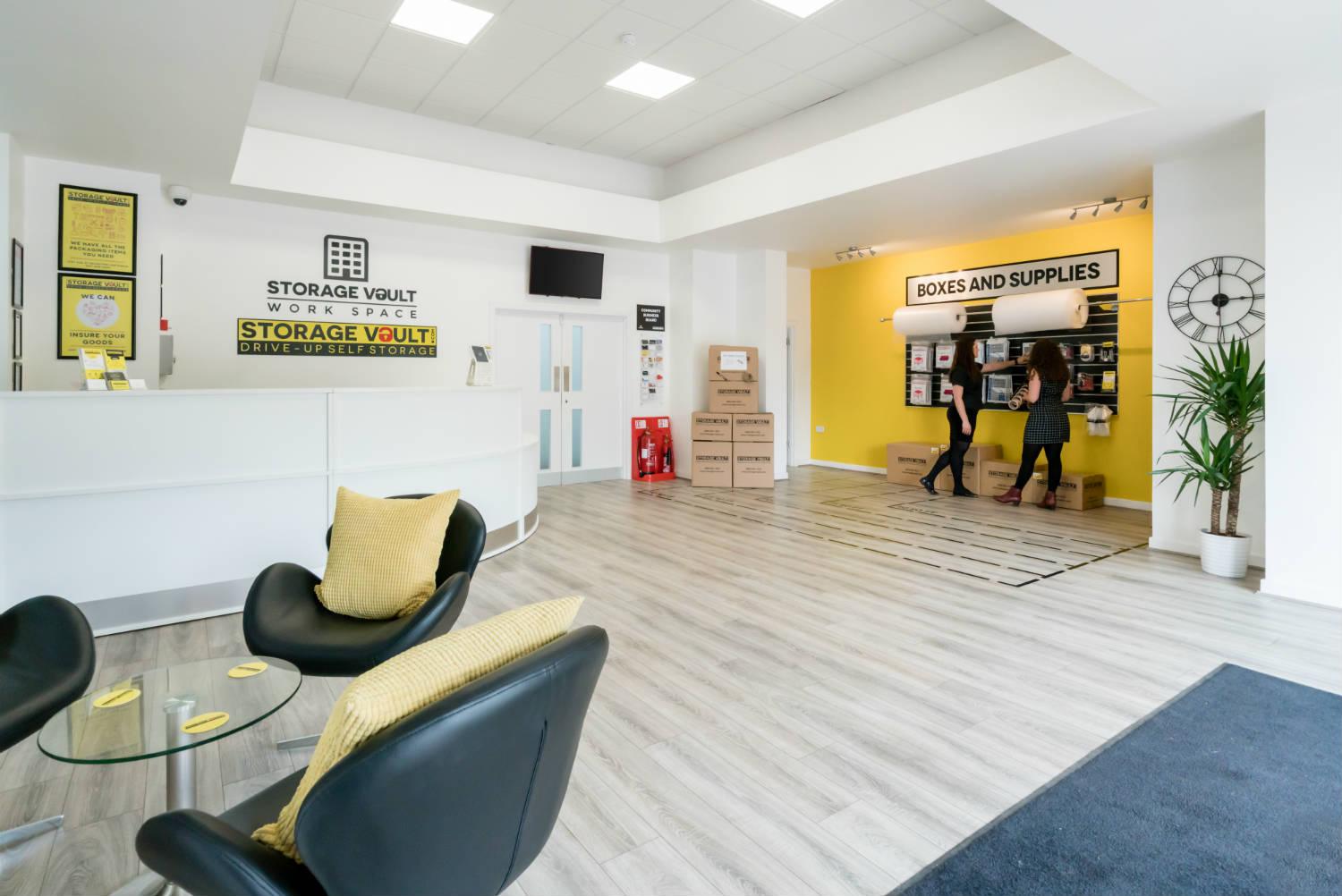 It's Boxing Day! We hope you all had a fantastic Christmas and we want to welcome you into the void that is the week between Christmas and New Year. It's both the slowest and fastest time of the year; with Christmas seeming like it was so long ago, but the New Year feeling like it'll never come. Most people spend this time in a tired haze, which is totally valid. We all deserve a break from work. However, you could spend some of this time more productively. We're not saying you Why not start your 2020 with a decluttered home? Our personal storage in West Lothian can help you refresh and clear your home so that you can start the new year with a fresh slate.
You accumulate a lot of items during the festive season; which is both great and bad. Great; because it means you have new things to play with and it means people care enough about you to purchase gifts. Bad; because now you have to figure out what to do with two kettles, a spare blender and a ton of garish trinkets. Well, the good news is that you don't have to make the decision of what to keep and what to sell right away. You can instead make use of our personal storage in West Lothian and store that extra blender or those Christmas trinkets away without cluttering a cupboard. Sure, you could maybe do with donating or selling one of the two extra kettles, but that's your choice. We at Storage Vault won't judge if you want to hoard appliances.
A storage vault is for life; not just for Christmas. We're kidding, but we are serious when we say that you may wish to keep your storage unit for years to come when you realise how useful they are. Throughout the year, you'll be able to keep on top of your clutter. You'll have a convenient external storage location waiting for you to use. If one of your goals is to move home this year, our personal storage in West Lothian will be especially useful. It gives you a convenient inbetween location so that you aren't immediately cluttering your new home with things you don't need. You'll be awarded the extra time necessary to properly organise and declutter. This can make all the difference when it comes to the enjoyment of your new home.
Storage Vault is the best place to store items this festive season; for a number of reasons. Our personal storage in West Lothian is super secure. We utilise CCTV on a 24/7 basis; deterring foul play and keeping your items monitored. We also allow flexibility and extra security with our keypad entry system. You can access your storage unit whenever you would like. Storage Vault doesn't ask for any security deposits and you only need to pay for the space you need. Every little penny counts during the festive season, so our reasonable pricing structure will really help you out.
For more information on our personal storage in West Lothian, please feel free to get in contact. Our team are happy to answer any questions you may have and offer guidance on our services. Additionally, you can find a ton of information on our site.