News, - 05 November 19
Personal Storage Kirknewton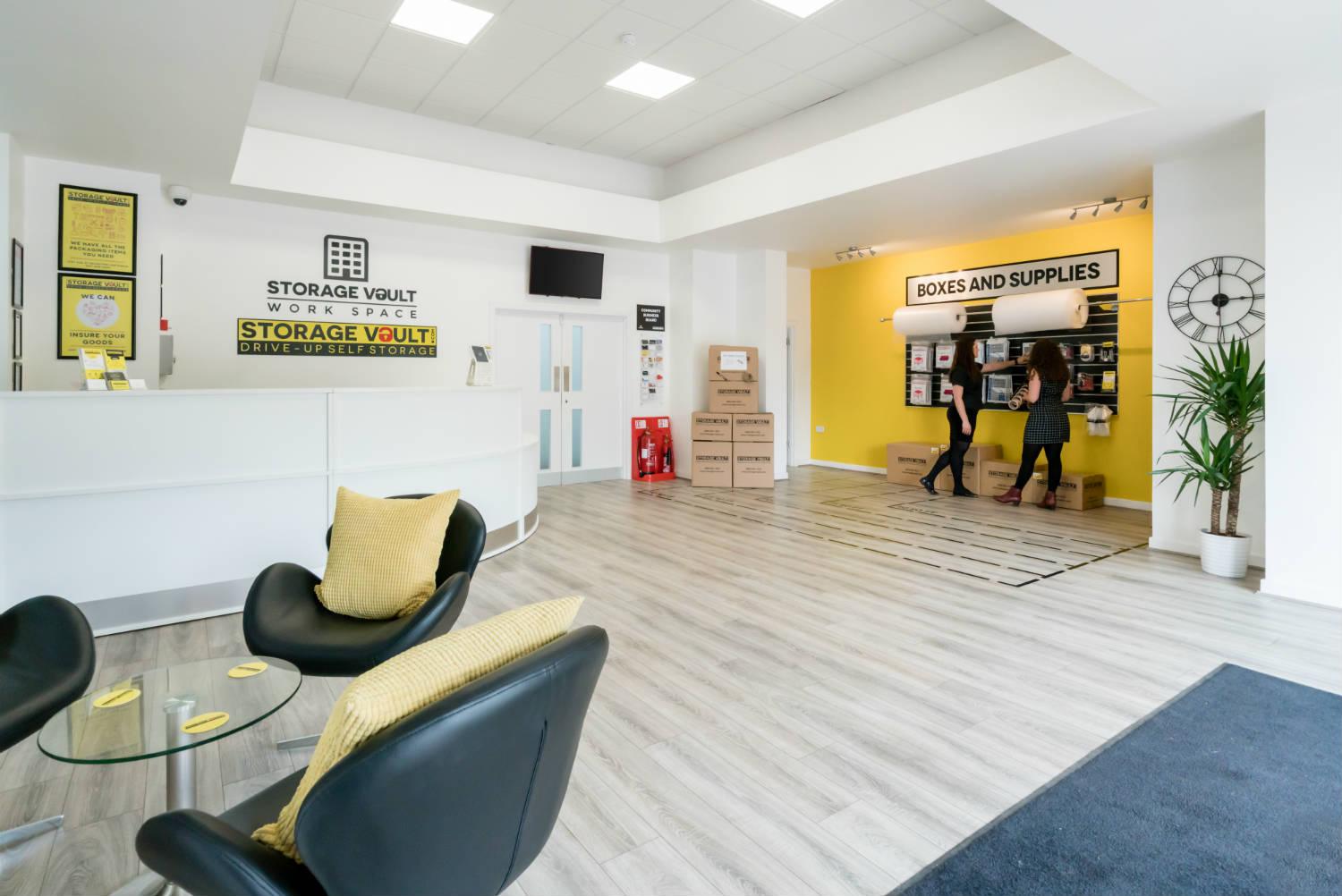 There could be a number of reasons why you might take having a lot of space for granted. For example, if you are your partner have a flat, when it is just the two of you there is plenty of room and nothing to worry about. However, if you decide to extend your family and have children then all this space suddenly begins to disappear and becomes an issue as you must start buying things in preparation for your child's arrival. Things such as cots, Moses baskets, not to mention the amount of clothes that will be purchased not only by you but by family members excited by the news of your new arrival.
There are a lot of ways people will suggest to you in order to create more space one of the suggestions will be to move into a bigger house. However, it is not as easy as that moving house is an expensive process. If you are looking for a cost-efficient way of finding more space then Storage Vault is the place for you we can provide you with personal storage in Kirknewton. This will be of great help when it comes to clearing out your spare room for the baby. You will need to change the spare bed for the cot and maybe take some furniture out of the room but this doesn't mean that it must get sold or thrown out simply lock it away in your personal storage unit as you might need in when your child has outgrown the cot.
Our personal storage units range from 10ft-200ft so this is not just for lack of space in your house there is a  number of other reason when you might need one of our smaller units. For example, if you have a trade such as an electrician, plumber, painter, etc your tools will be dirty and you might not want to bring them into your house. However, leaving them in your van overnight isn't always the safest option and your tools are what enable you to work so you do not want to put them at risk. Using one of our personal storage units will keep them safe due to our 24/7 CCTV and key-pad entry system. So if you stay in the Kirknewton area dropping by after work and dropping your tools in after work will enable you to rest easy knowing your tools are safely stored away.
No other storage unit will offer our security or flexibility as we do not tie you into any sort of contract you only pay for your storage unit for as long as you need to use it. For any further information or if you would like to enquire about the availability of one of our personal storage units in Kirknewton please do not hesitate to contact us.