News, - 18 September 19
Business Storage Uphall
When it comes to running a business, you can never have too much storage space.  Unfortunately, it's very often the case that office and warehouse space are at a premium.
Storage Vault is here to help. We've opened a brand-new location in Livingston East so that clients can make use of our business storage in Uphall.
The thing about businesses is that they change over time. Staff members and clients come and go, and your office will have to adapt to reflect changing needs. While at one point you may need four desks, you'll suddenly find you only need three. Purchasing office furniture is expensive so throwing things you don't need can end up being costly.
At the same time, you don't want your office to be cluttered with large pieces of furniture that you don't need.
So what do you do?
Well, Storage Vault offers business owners the perfect space in which to store additional items. Instead of selling, donating, or disposing of desks; you can store them for future use. This means that you won't need to buy new furniture if you end up needing that extra desk back in the office.
Consequently, you'll save your business money.
Needing to store extra furniture isn't the only instance in which you'll find our services exceptionally useful.
There may come a time in the lifespan of your business that you find that you need to change location. This can be for a variety of reasons. Maybe you need more room? Perhaps the landlord has changed? Whatever the reasoning; our business storage in Uphall can be a big help during this process.
Instead of rushing to move all your furniture and paperwork into a new location that isn't ready, you can instead store them in one of our storage units. We'll keep your items safe for you so that you can instead think about decorating and readying your future office. It makes for a much smoother transition.
If you're a business that sells physical items, you'll find that our business storage in Uphall can help your business operate smoother. If you're working from a smaller office, you'll maybe find that you can't order as much stock as you would like.
This is because, depending on the items, they may take up a lot of space. No one wants to work in an overcrowded office, so you need to acquire stock based on necessity which can lead to slower operation on busier periods.
Instead of suffering through this and missing out on additional funds, you could make use of our business storage. Storing your stock in a close external location means creating more space and enabling you to order extra stock for busier times. Businesses in the past have stored; seasonal stock, documents, Amazon trade stock and trade stock.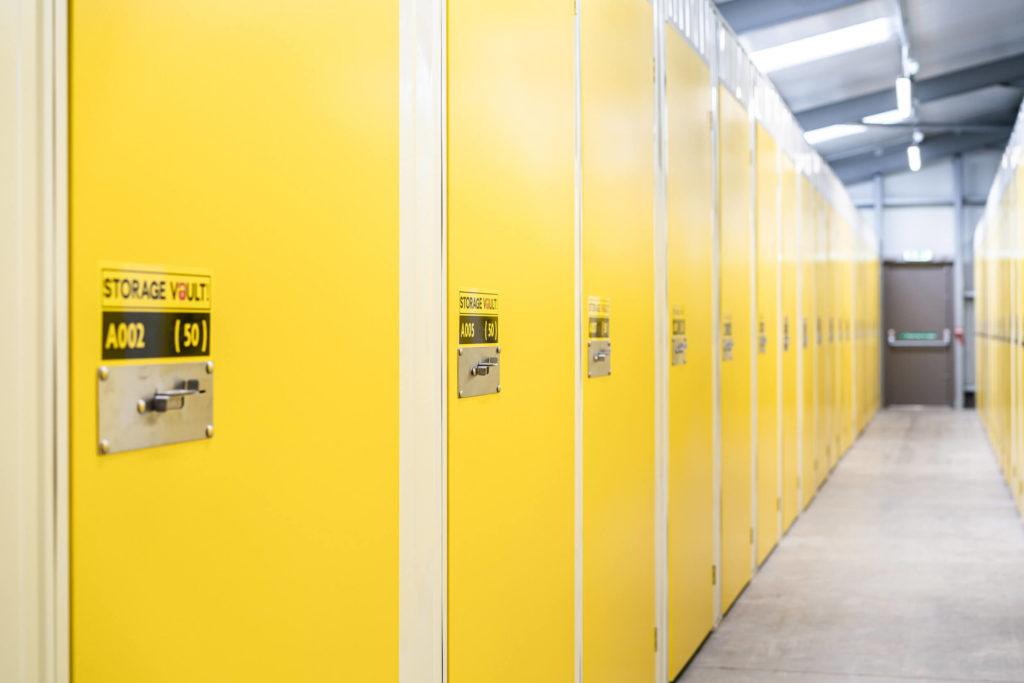 There are many storage facilities in and around Livingston, so you may be wondering why you should opt for our business storage in Uphall.
Storage Vault offers a wide range of benefits that can help business owners. We offer a super-secure storage location with 24/7 CCTV and secure keypad entry. Unlike other storage facilities that offer high-security, we also offer fantastic accessibility. You can access your items whenever you'd like; even outside of office hours.
We don't use business rates; we allow you to upsize and downsize at no extra cost and we don't charge you utility bills. Storage Vault also offers flexibility as we don't force you into a fixed-term lease.
For more information on our business storage in Uphall, please feel free to get in contact. Our new East Livingston location is just three miles away from Uphall, making for a very convenient location for business owners in the area.