News, - 18 November 20
Business Storage Bishopton
Running a successful business is difficult even during times of normality. However, running a successful business in 2020 is especially arduous. It's the small things that will get you through. Selecting the right services to help you will make a big difference. Our business storage in Bishopton is one such service that can and will help you get through to the end of 2020 and make the beginning of 2021 run as smoothly as possible.
No one has had an easy time of it this year. However, it's important to look at it all with some positivity. For example, as difficult as this year has been, we have learned a lot. People have learned a lot about themselves and their business. Many people have found new passions and hobbies that they're interested in, and have also had time to reflect on things they could change about themselves. The same goes for businesses. Those routines and systems that seemed super stable, have maybe shown some cracks. This isn't necessarily a bad thing. Nothing is perfect and everything can be improved upon. One such improvement could be the organisation of your office. Nothing shows how cluttered an office is quite like having it be totally empty of staff for a prolonged period of time. Our business storage in Bishopton will help.
How will our business storage in Bishopton help? Well, we provide you with an external storage space in which to declutter your office. Businesses are notorious for hoarding documents (and for good reason). If you've invested in something for your business; be that documents or even an extra chair, odds are that you won't want to get rid of it. This is especially true if you think that those items could have future use. Thankfully, with our business storage, you will get the best of both worlds. Instead of throwing out items that clutter your office, you can store them in one of our storage units. This is actually especially useful now, with many businesses having to constantly adapt to meet the new demands of Covid (such as reducing contact and thus having fewer desks).
There are many options when it comes to business storage in Bishopton, so why should you opt to store with Storage Vault? Well, when it comes to flexibility we can't be beaten. Many storage providers operate to strict business hours. Unfortunately, those business hours usually coincide with the business hours of an office. This means that you have to waste parts of the workday going back and forth between your office and your storage unit. Storage Vault doesn't operate to strict hours. We offer our clients 24/7 access with our secure key-pad entry system. You can come and go as you please; maybe even dropping off or picking up items on your commute instead of during those ever-important working hours. That flexibility also extends itself to our prices; we do ask you to pay a security deposit or rope you into long contracts.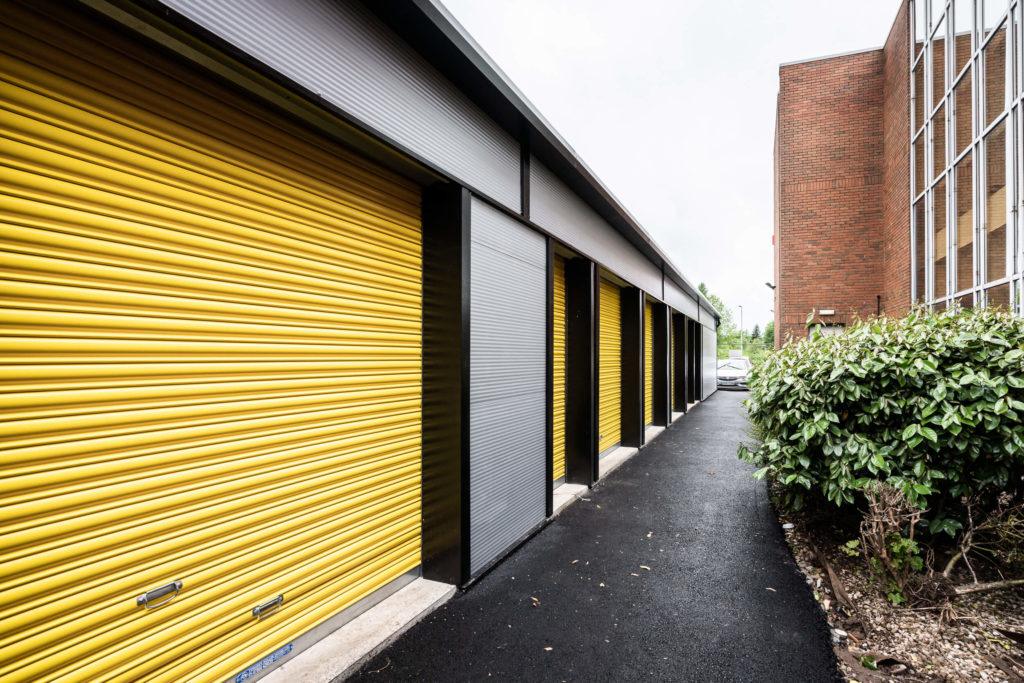 With our business storage in Bishopton, you could make a great start to 2021 by creating a decluttered workspace. It really will make all the difference when it comes to the productivity of your staff, so it is worth doing. For more information on our storage services, please feel free to get in contact. Our team will be happy to help.