Where Can I Find Storage For My Business in Paisley?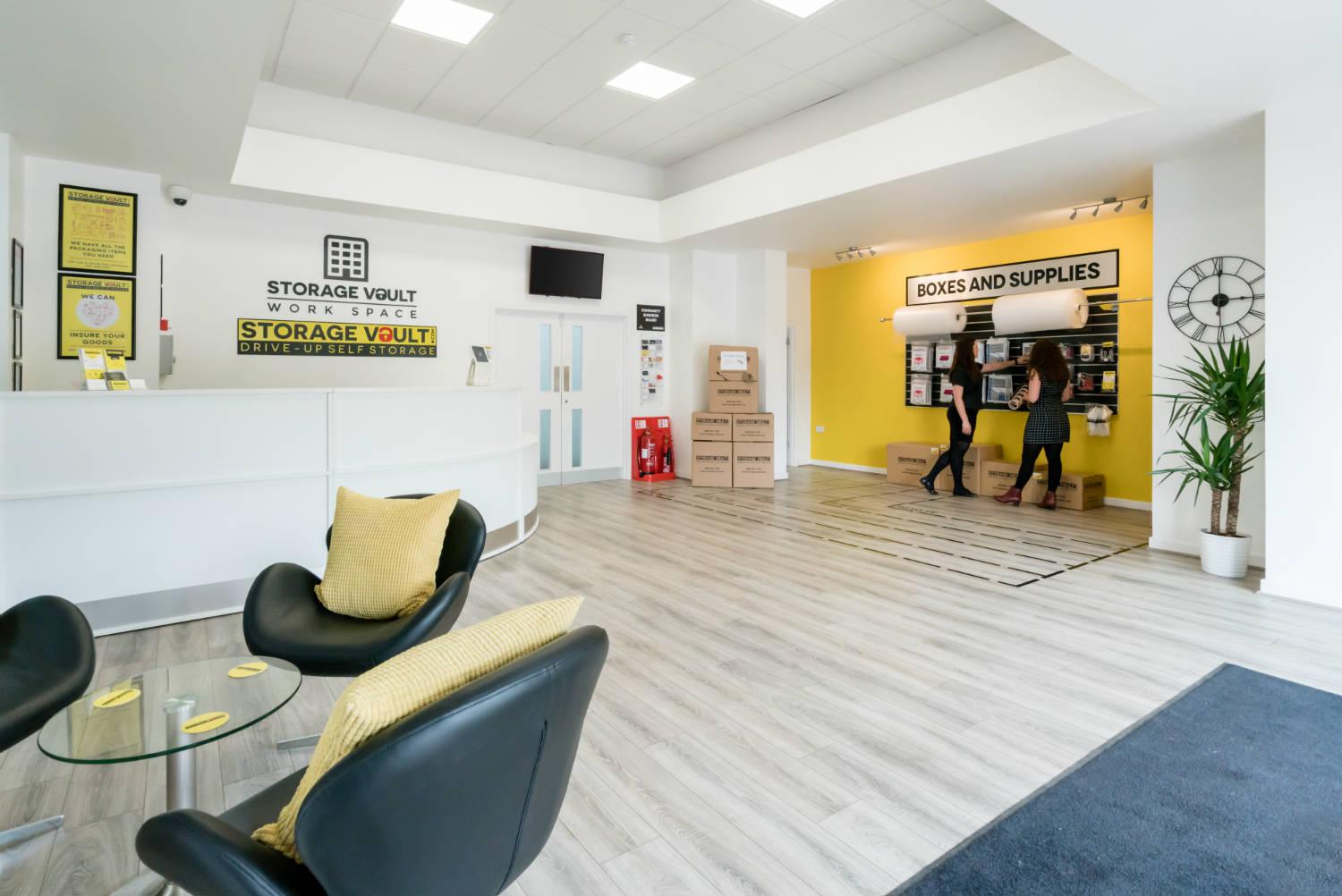 It's not easy to keep a team organised. Individuals have their own motivators and methods of working. So, it goes without saying that making turning those individuals into a cohesive team is a difficult task. However, if you manage to make a team work together in harmony, your business will run like a well-oiled machine. Seems simple right? Well, your team isn't the only thing you need to keep organised. We'd argue that it is even harder to keep an office organised. With piles of important documents, desks, laptops, and equipment all battling for space; it is very easy to end up with a cluttered workplace. Thankfully the team at Storage Vault are here to help. We offer fantastic business storage in Paisley that will assist you in running an efficient and profitable business.
So, just how can our business storage in Paisley help you to have a more profitable business. It is a big claim to make after all. Well, we're fairly sure that we can back those claims. Think about it; would you rather work in an organised space or a cluttered one? No one feels motivated in an untidy space. If you're already in the midst of a difficult task, you don't want to have to battle piles of documents as a side-quest. An organised space makes for a calmer mind and you will find that your staff are naturally more productive if they are comfortable in their surroundings. No to mention the fact they won't have to waste time looking for missing documents or equipment. There is nothing more annoying than having to pause your work to look for something; especially when you've hit a good flow.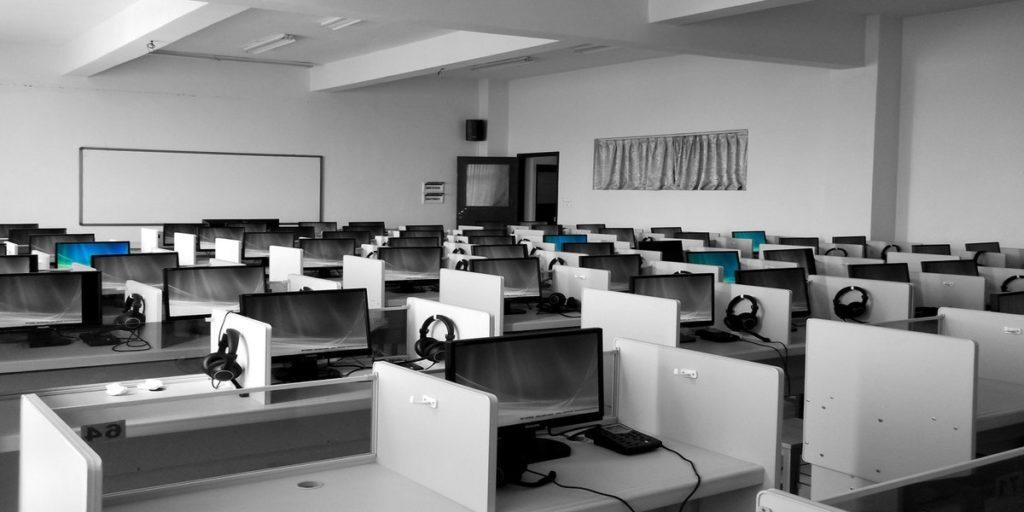 Making use of our business storage in Paisley is a great step towards having a clearer office. How? Well, we provide you with an external space in which to store extra documents, furniture or even stock. Instead of having to fill your office or warehouse with items, you can store them with us until you need them. This is especially useful now that offices are having to adapt to the effects of COVID 19. Many workplaces have had to change their furniture layout in order to adapt to social distancing measures. In many cases, this means losing a few desks. However, this won't last forever and at some point, you will need those desks and chairs once again. Storing them with us in one of our storage units is the perfect solution.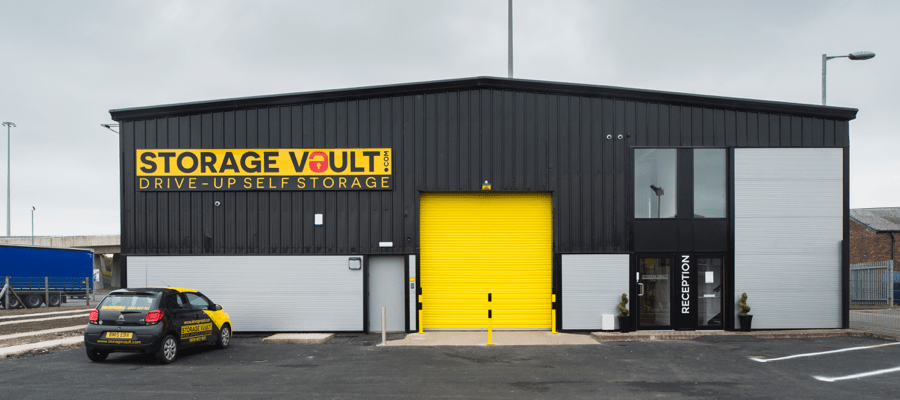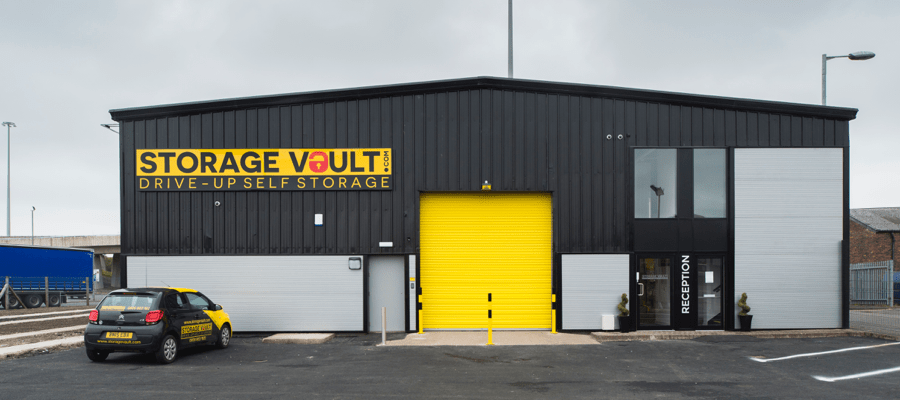 Storage Vault is the ideal business storage solution for a number of reasons, but primarily due to our flexibility. We understand that businesses need a storage provider that offers more than the usual 9 am – 5 pm opening hours. Our clients have access to their storage units 24/7. This opens up the possibilities of what can be stored. While you probably couldn't store stock in a more limited facility, the fact we're fully accessible means that you can as you'll be able to grab said stock whenever you need. In addition to this, we also don't force businesses into long-term contracts or force them to pay a security deposit. You pay for the storage you need when you need it. For more information, please feel free to get in contact. Our team will be delighted to help answer any questions you may have.
Please fill out our contact form below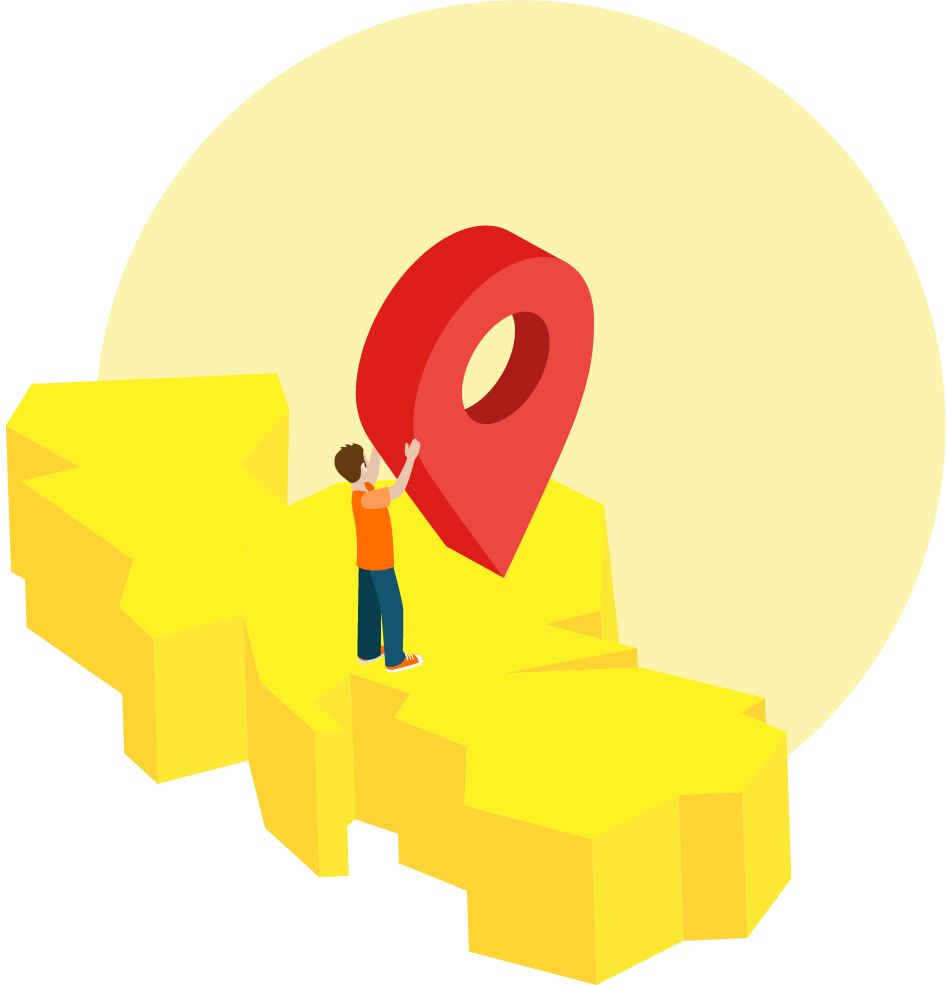 How Much Storage Do You Need?