Self Storage In
Linwood
Whether you're looking for self-storage for business or personal use, Storage Vault has multiple sites that can be easily reached by customers in Linwood.
We pride ourselves on our market-leading service and feel confident that you will receive a first-class customer experience every single time you use one of our storage units. With flexible leases, competitive prices, and excellent storage units, we have all bases covered! If you're looking for self-storage near Linwood, we are ready to help you out.
Our Self Store Facilities Close To Linwood
Storage Vault has a number of superb facilities spread across central and western Scotland so we have plenty of choice for those in or near Linwood. Accessible easily by public transport and with excellent road links, Linwood residents can reach Storage Vault Paisley, Storage Vault Tradeston and Storage Vault Cambuslang.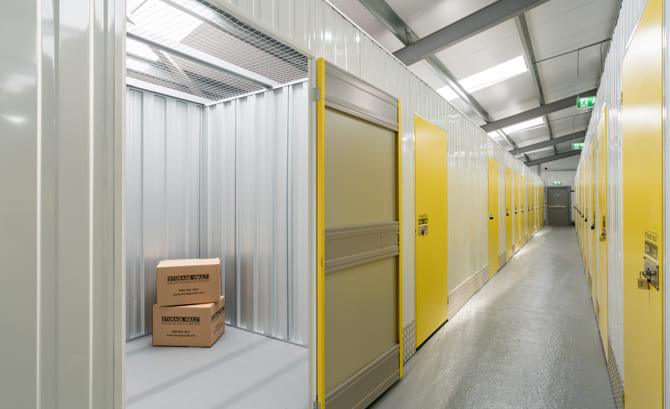 Here at Storage Vault, our first-class customer service is rooted in over 15 years of experience in the storage industry. We've developed a winning formula that combines friendly advisors, secure units, flexible lease agreements, and competitive pricing to meets all of our customers' needs, be it for business or personal use. If you're looking for storage near Linwood, we'd love to hear from you.
No Deposit Needed
Ground Floor Units*
Access 6am - 10pm
24/7 CCTV In Operation
Keypad Entry System
Clean, Dry, Safe & Secure
Best Value Guaranteed
* Storage Vault City Centre and Storage Vault Coatbridge have units on upper floors.
What Our Clients Say
"Excellent service and friendly staff."
Mohammed Ghaffoor
"Easy, reliable and secure."
Ainslie
"Excellent facilities. Extremely helpful staff. Good value for money. They are expanding throughout Glasgow and the West of Scotland. So if you're looking for storage in any of these areas check them out first and save yourself a lot of time and trouble."
Ashleigh McArdle
What Type Of Self Storage We Specialise In
Keep your belongings safe while you're moving or having work done in your home by storing them with us! We will keep them safe and sound, long or short term, whatever suits your needs best.
Don't let your office become cluttered with excess documents, stock and equipment. Our self-storage facilities near Linwood are perfect for keeping your valuable work equipment secure yet easily accessible.
If you're in-between student flat leases or away on a year abroad and got nowhere to keep your things, you're in the right place! Storage Vault offers free transportation of your possessions from your home to our facilities, exclusively for students, so give us a call to see if we have a unit for you!
FAQ's About Self Storage In Greenock
Book Your Self Storage Unit Today
Half Price For The First 2 Months - All Units