Whether you're looking to expand your business, relocate, do some renovations on your current space, or your office is too messy from all the items you've stocked for years; having business storage can be a great addition to your business. You can move any extra items from your office such as computers, files and documents, machinery, inventory and create more working space. Moreover, our business storage can be tailored to your needs and preferences.
Here are five benefits of using our business storage in Glasgow:
More Room for Expansion
When you expand your business, you'll need more space to install systems, keep furniture and ample employee working area. However, you can have everything organised and running overnight. Choosing a business storage Glasgow can help you store extra documents, files and other surplus material as you organize your space. You can also choose to keep the items you use less in the storage facility and access them whenever you need them.
24-Hour, 7 Days a Week Access
When you're storing items for your business, you may need to access them any time of the day. We offer 24-hour access to your items for your peace of mind and convenience. For example, you might be having a busy day, and the only time you can spare to go to the storage facility is at night. With 24-hour access, you can pass by at night or before work the next day.
Secure Storage
By storing your business possessions in a storage unit, you can rest assured that they are safe and secure. Sometimes, you might have items at high risk of theft in an office that's not so secure. A business storage facility limits the number of people who can access your items and have guards, CCTV cameras and other security systems. That means your belongings will be securely stored until they need to be used.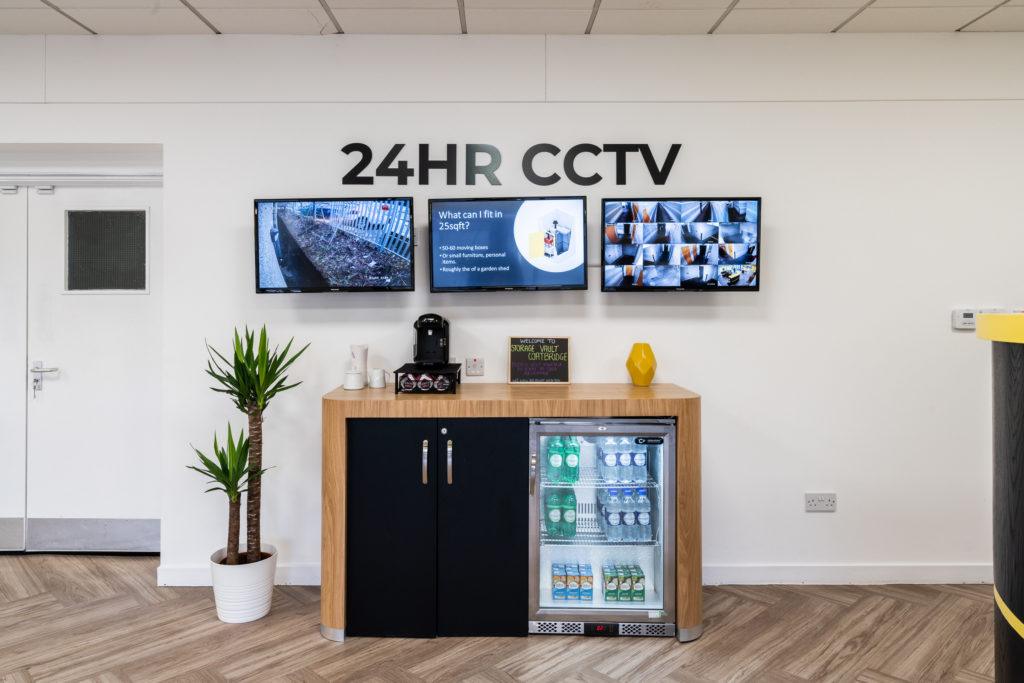 Climate-Controlled Storage
Do you have items that need to be stored in a controlled environment? Our business storage Glasgow can help businesses that deal with products that need climate-controlled storage such as:
Books, artwork, files, photos
Upholstered furniture
Fabric items like clothing, blankets
Antiques, family heirlooms
Wood and leather
Mattresses
Musical instruments
Appliances
We have storage units that create an environment similar to air-conditioned houses. They control temperature and humidity, which work together to create moisture that damages your stored items. So whether you need storage for a few weeks or years, you're sure that your products won't go bad.
Cost Efficiency
Renting extra office space and especially building one can be an expensive affair. On the other hand, renting a business storage unit can be a cost-effective solution that enables you to keep items in a nearby location. You'll pay a small fee for the space you'll be using, and facilities even offer lucrative discounts for long-term storage needs.
Many businesses have found renting a storage unit is a great solution for their needs. We know what you need to have business storage that works for your unique situation and what it takes to make your daily business tasks easier. Give us a call today for a quote and more information about how our business storage in Glasgow can benefit you!