News, - 11 May 17
Storage Vault Purchases Fifth Site In Glasgow City Centre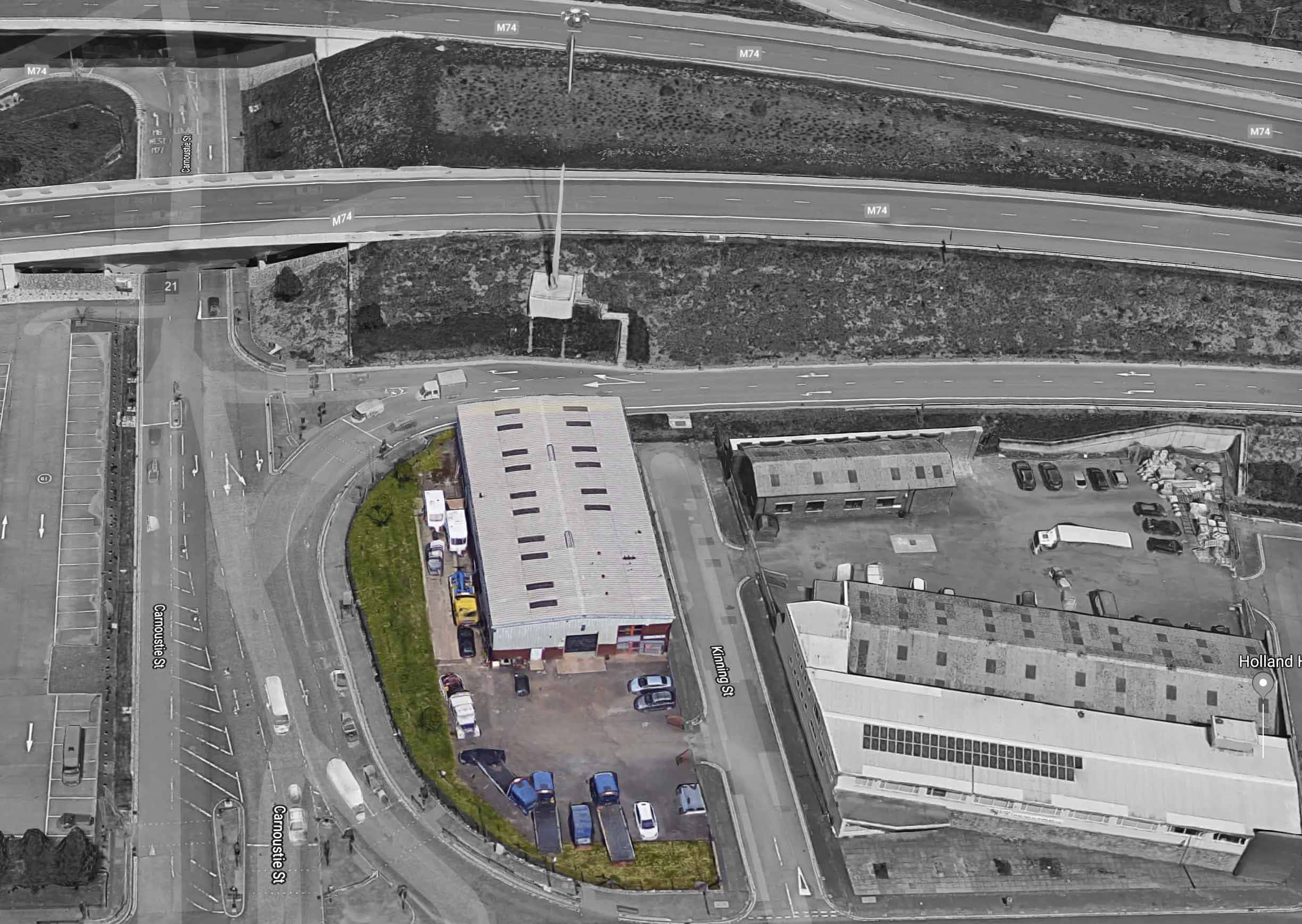 Storage Vault, self-storage and flexible work space company, has acquired a super prime city centre site at Scotland Street, Glasgow.
Storage Vault opened their first site in 2016 and has rapidly built up a portfolio of five properties.  The portfolio, which is spread across Central Scotland, comprises of industrial units that have been developed into mixed-use self-storage and studio work space for our CoVault service.
The Scotland Street property is strategically located adjacent to the M74 and M8. The existing property was previously used by Transport Scotland as a depot when the M74 was being built.  It is approximately 1.7 miles south of Glasgow City Centre – at junction 21 of the M74, between Shields Road and West Street underground stations.
The site has around 15 Million vehicles passing by every year and will be transformed into self-storage with both internal and external drive-up units.
Anthony McAteer, managing director of Storage Vault, said: "We are delighted to acquire this city centre property on Scotland Street.  The property is ideally positioned to service large parts of the Glasgow area, supporting our Cambuslang site which is already close to capacity.  We are continuing to leverage our unique position to acquire good quality industrial real estate, to be developed into top-quality facilities.  When completed, Scotland Street will be our most impressive site to date."
Investor John McGlyyn, Scottish Capital founder, said: "This property is a good example of the type of investment we like to target for our strategy.  It has excellent fundamentals with great potential.  It offers us the opportunity to apply our asset management expertise to develop the space into premium self-storage."