News, - 19 November 19
Self Storage Bathgate
Nowadays, the number of people in the UK are now downsizing is ever increasing. Many couples are now moving out of their family home as space is no longer required due to their children growing up and moving on with their own lives. This leaves empty rooms and the size of the house your living in is simply too big. This is why many couples decide to move to either a smaller house or a flat. When downsizing there are a number of problems that you will encounter such as where you are going to fit all of your furniture and personal belongings into your smaller property.
This is where Storage Vault is key for you, there could be a number of items or appliances that you might not have the room for in your new home but they are personal to you and you might need them in the future. We now provide self storage in Bathgate all thanks to our new Storage Vault location. These units provide a place for any items that you might not want to sell or get rid of as they hold sentimental value or will be needed in the future. The size of our self storage units start from 10ft and goes up to 200ft so we can accommodate any size or shape of item from small appliances to big wardrobes or other items of furniture.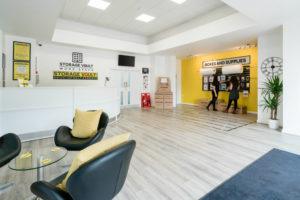 Our self storage isn't just for people downsizing there are many other uses for one of our units. Say your house is being decorated rather than having to move all your furniture and appliances around whilst you are trying to decorate each room why not fit them all into our self storage unit and this saves you the hassle of having to keep moving stuff around you can simply move it all at once and as soon as your house is redecorated you can move them back in and not have to worry about getting them marked or damaged during the decoration process.
Business owners in Bathgate could also take advantage of there self storage units. These would be a safe place to leave your tools to prevent them from being stolen as you run that risk when you leave them in your van. Also would be a great place to keep any stock you have rather than having it take up space in the workplace simply store it in of our units and come and go as you please to collect it or put more stock in.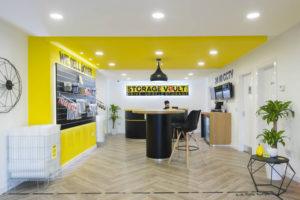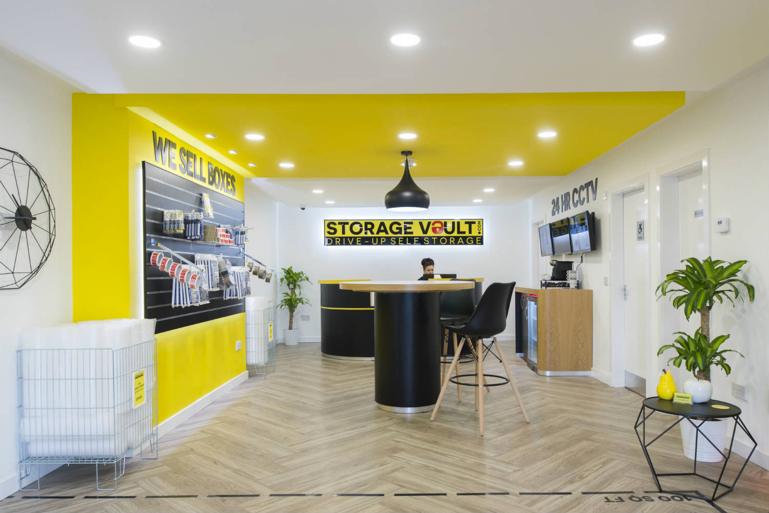 Our 24hr CCTV cameras make this place as safe as can be so that no one can access your storage unit. As well as this our keypad entry system is a great benefit as it offers you the chance to access your unit whenever you need too day or night. Another great benefit of using Storage Vault is that we don't tie you into any sort of contract simply use one of our self storage units for as long as you wish and when you're finished you will not have to pay anything extra this separates us from other our competitors as most want to tie you into some sort of contract meaning you could be paying for your unit for weeks and months after you have finished using it.
If you are in Bathgate and would like to hire one of our self storage units or would like to find out more in regards to how much it would cost or any other enquiries you may have then please do not hesitate to get in contact where one of our team will be happy to help.