News, - 22 October 19
Business Storage West Lothian
Running a business is a lot more difficult than it looks, and it already looks difficult. You need to be able to keep a dozen or so plates spinning every day in order to be successful. There will be tons of elements that you won't even have considered to be an issue until you come to it. We find that it's often the case that businesses underestimated how important having enough storage space is. Not only are you having to deal with stock, but you'll also acquire a ton of paperwork and extra furniture. Having a cluttered space hinders work, but these mentioned items aren't necessarily things you can just discard. Thankfully, Storage Vault offers business storage in West Lothian so that you have extra storage space available to you. Your business is free to adapt and grow with our services.
It's a natural part of life that things change over time. The aim in business is to steadily increase profits; as the years pass by you want to ensure that there is sufficient growth. It's natural to assume then, that your business will grow and that the requirements of your office will change. Perhaps at one point, having just four desks was adequate; a few years down the line you may find that you need double that. Unfortunately, not every business has the budget to be able to just swap locations in order to make more room for more staff. Instead, you will need to do your best to make the best use of every inch of spare space. Our business storage in West Lothian can help you achieve this. Instead of having a large cupboard crammed high with paperwork, you could have extra small desk space.
This isn't the only instance in which you will find out business storage useful. Maybe you do have the budget to switch locations, but you have to vacate your old premises quickly. Sorting through paperwork and stock isn't something you want to have to do last minute. Our business storage in West Lothian can be a big help in this instance. Instead of rushing and consequently cluttering your new office, you can temporarily store items in a Storage Vault storage unit. We offer a variety of different sizes of units, so we guarantee you'll find one suited to both your needs and budget. If you want to get an idea of how much a unit will cost you, we do have a unit price calculator on our website.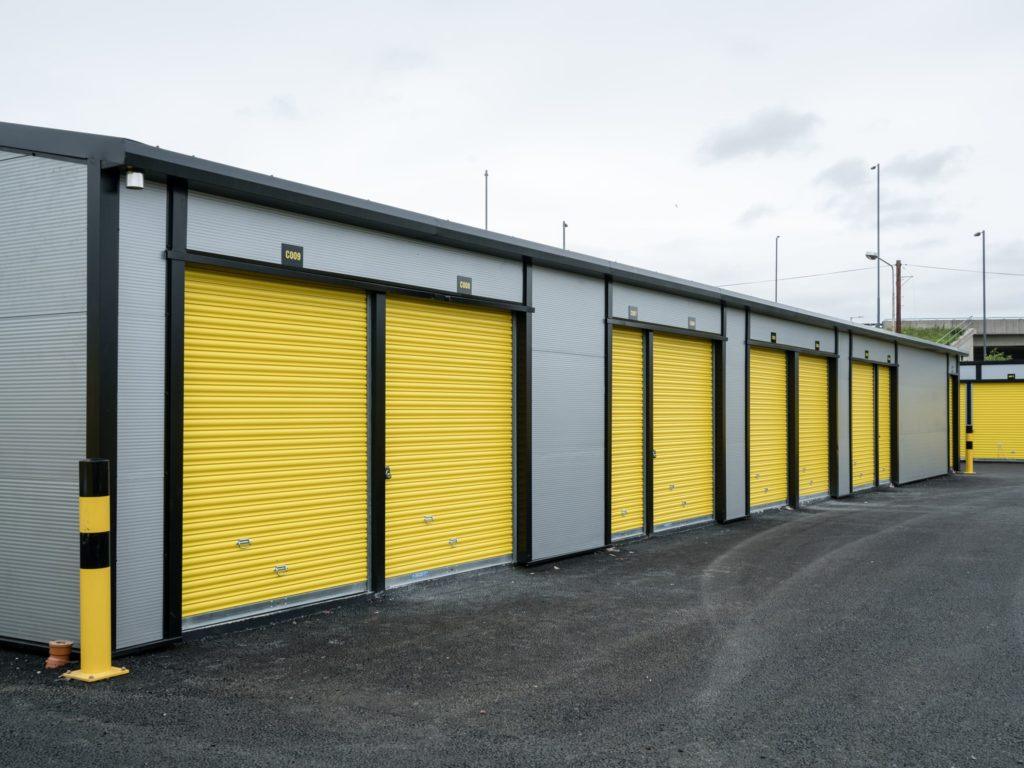 Perhaps you admit you're in need of a storage unit, but are wondering why you should opt with Storage Vault? Our business storage in West Lothian comes with a bunch of benefits that you won't find at other storage locations. We offer flexibility; you can access your storage unit whenever you want. We utilise a secure key-pad entry system so that you have 24/7 access. Additionally, using our CCTV and secure entry, we ensure your items are kept secure so you're truly getting the best of both worlds. We don't rope clients into convoluted contracts or force you to pay utility bills. The team at Storage Vault provide the businesses of West Lothian with a fantastic storage service that endeavours to make your life so much easier. For more information, please feel free to get in contact. Our team are happy to answer any questions you may have.