News, - 13 May 21
Business Storage Easterhouse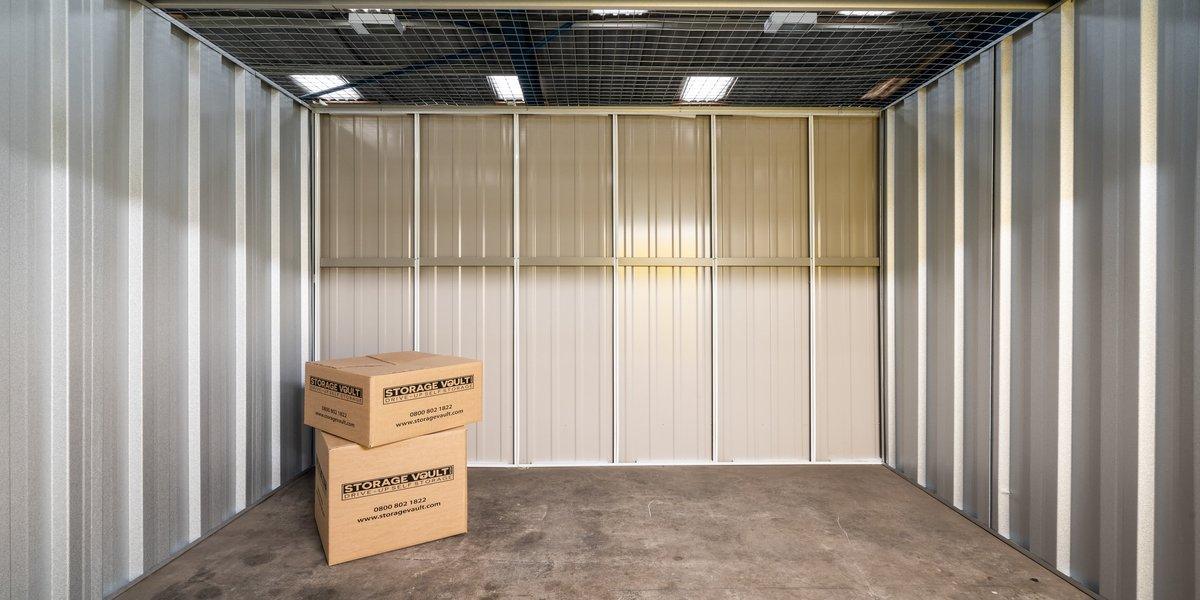 Workplace cleanliness often serves as the barometer of productivity and efficiency. However, most companies won't even think about getting business storage in Easterhouse until they're knee-deep in old and unused equipment, paperwork and more. It's one of the most common yet costly mistakes made because it causes employee productivity to dip to an all-time low. It's easy to get any storage solution, but why waste your money when you can get the best business storage at Storage Vault?
Having storage ready is essential in today's world. Businesses should always have a backup storage solution because it will come in handy sooner or later. That extra space can be conducive to productivity and boost your workers' efficiency. Less clutter means less time spent having to look for something, and it won't interfere with the usual flow and ebb of a daily 9 to 5. Storage space is versatile in that it can store a number of things. For instance, transitioning from paper to paperless will free up a lot of space but then you'll need a temporary site to put your cabinets and folders in. Old and broken equipment, such as a computer monitor, keyboard, mice, old printer and office chair are better left out of sight and dealt with appropriately, and yes, a storage solution is the best answer for that.
Renting business storage in Easterhouse will, in fact, save you money in the long run. This is for a number of reasons. For small enterprises, a small office will usually suffice. But as you grow so do the demand for more space. Instead of having to rent a bigger office for a small team, you can opt to get business storage. We know that office space is expensive. If you can stay at your current office for longer it saves you from moving costs. You also won't have to pay more rent for a larger space. Also, instead of having to buy so many boxes and organizers you can just put them in one place and leave all the essential equipment on site. Lastly, numerous studies show that having a clean desk improves worker efficiency and productivity, something that you'll want for your business.
Storage Vault is your go-to business storage near Easterhouse. We are unlike other storage solutions in that we're focused on providing you with exactly what you need. One way that we rise above the competition is that our customers can come in anytime during the day (or night) and put in items in their assigned storage space. We believe that storage should be accessible 24/7 and you don't need to wait (and waste your time) for a storage facility to open. Security is also a top concern and that's why we have several. Aside from our guards we also have installed security cameras to protect your valuables. Other than that, our storage facility is always clean and maintained properly by industry standards. You won't find water damage or environmental damage in your storage room. We ensure top quality storage near Easterhouse.
Your closest Storage Vault location can be found in Coatbridge. Make sure to get in contact with the team there to get started.